When the U.S. 86th Infantry Division liberated the town of Mattsee, Austria, near the end of World War II in May 1945 and captured the hiding Nazi minister of Hungary, they made an amazing discovery. Cloistered with the minister were the Holy Crown of Hungary (also called the Crown of St. Stephen), a scepter, an orb, a mantle and a coronation robe―royal objects collectively known as the Crown Jewels of Hungary.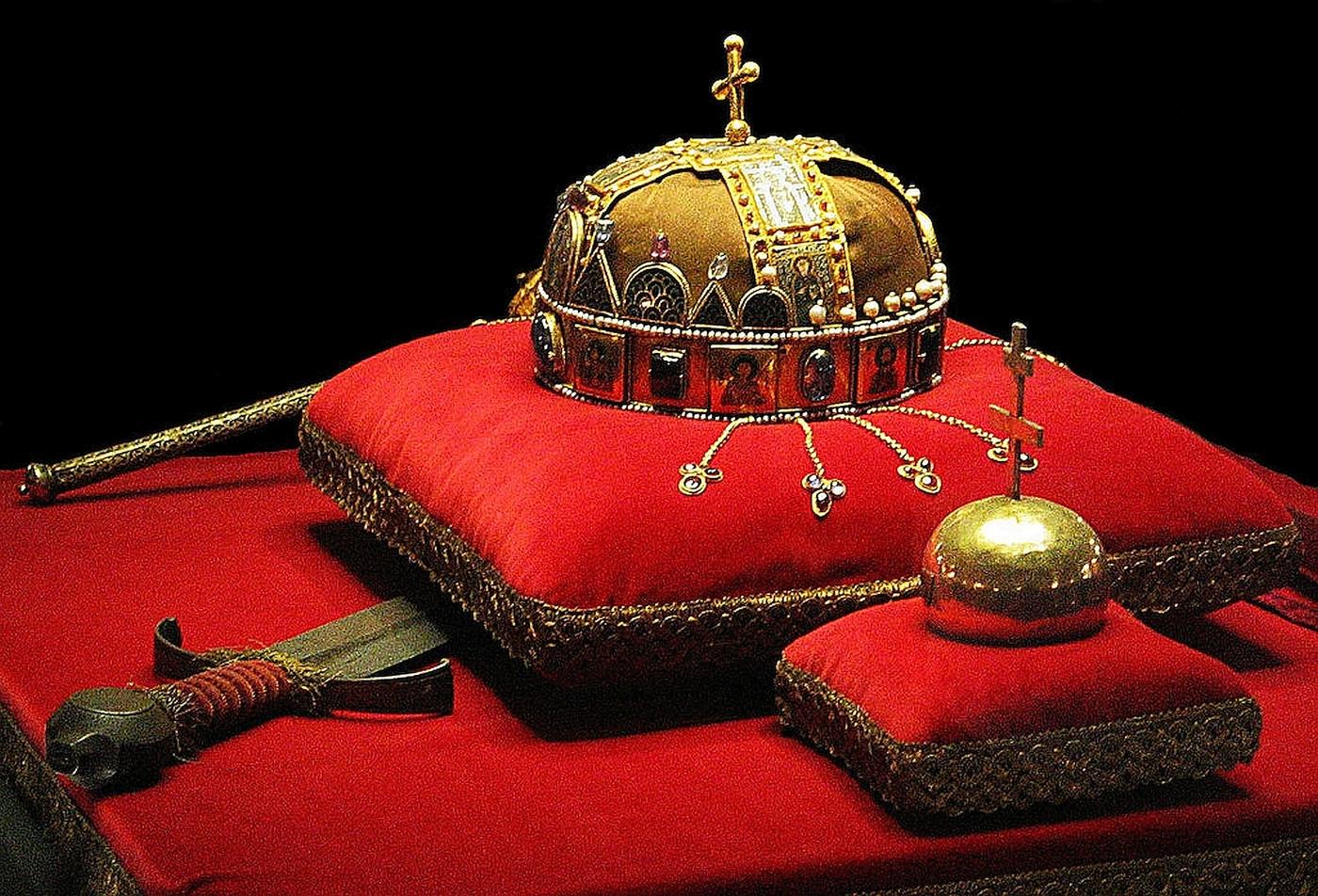 Hungarian officials, fearing that the nearly 1,000-year-old treasures might be lost or stolen during the post-war occupation by the Soviet Union, asked the U.S. government to keep the Crown Jewels in Bonn, West Germany, under its protection. 
When the last Allied officials began exiting Europe in 1952, the State Department decided it was too dangerous to leave the Crown Jewels behind. The National Bureau of Standards (NBS, now known as the National Institute of Standards and Technology, or NIST) had recently shown its skill at preserving historic materials by designing and building encasements for the Charters of Freedom, so the agency was enlisted to carefully pack the delicate Crown Jewels for shipping and then secretly accompany them across the Atlantic for storage in the United States. The plan was to keep the regal relics on American soil until it was deemed appropriate to return them to Hungary.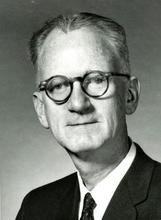 NBS Director Allen Astin immediately knew the right man for job, organic materials expert Gordon Kline. Not only had Kline been a major contributor to the Charters preservation project, he knew the postwar European situation well, having already been on the continent to document plastics and chemical industrial advances made by the Nazis before they were lost.
This was a classified mission, with Astin and Kline as the only Bureau personnel aware of its existence. The two were sworn to tell no one, not even their wives, what they were doing or that that the Crown Jewels were being brought to the United States.  
Kline described the difficulty of his task—especially moving the royal robe—in a 1987 interview:
"The robe needed to be shipped in such a way that there would be no creasing of the fabric. Otherwise, undoubtedly it would have cracked. So, we had a big plywood container prepared that spread out 10 or 12 feet [to accommodate the 3-meter (9-foot) wide semicircular garment]."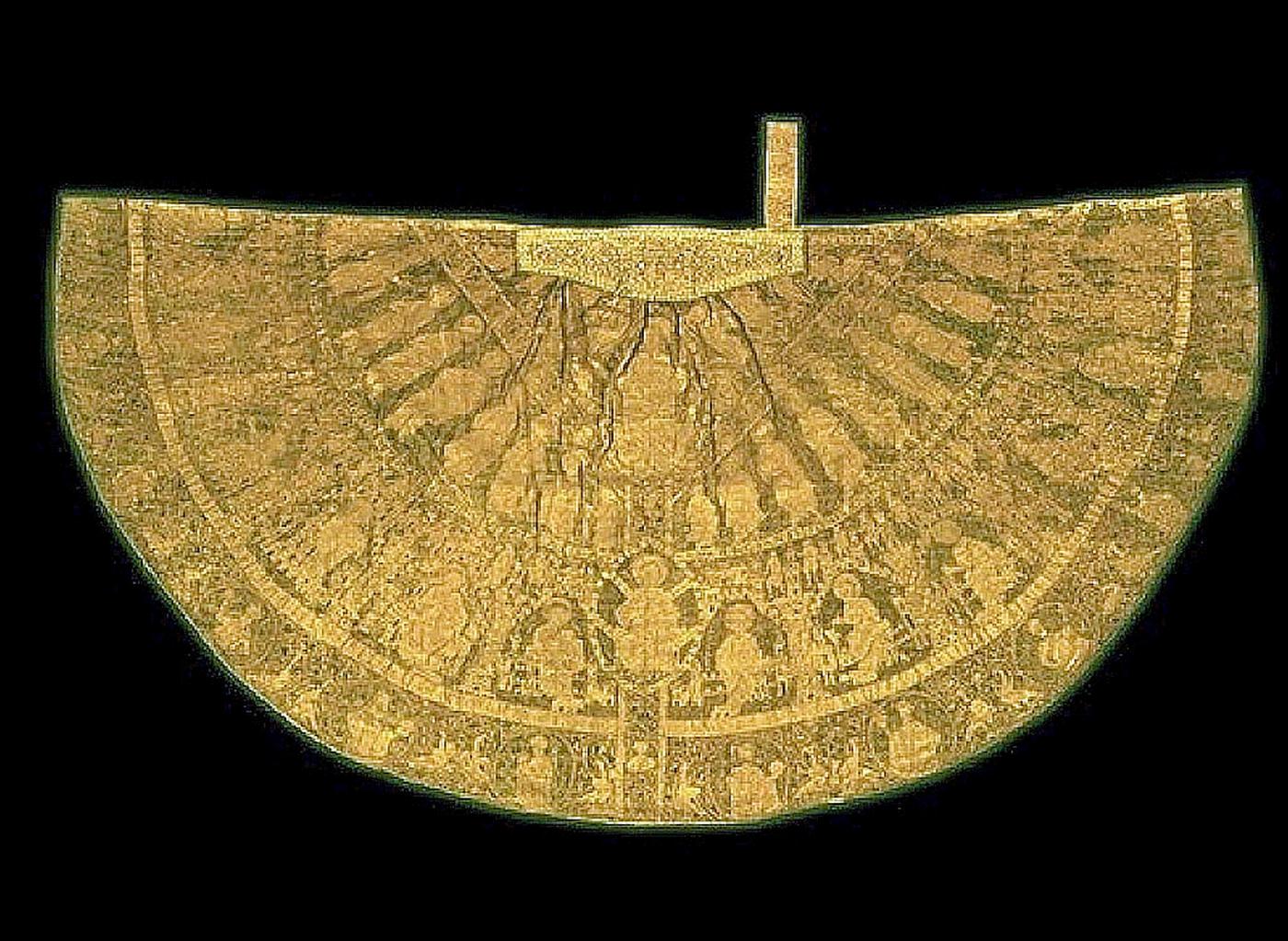 Once in the United States, the Crown Jewels were placed in sturdier and more protective containers designed and built by NBS engineers—who had no idea about their purpose—and then taken to the United States Bullion Depository at Fort Knox, Kentucky, for storage.
There, the symbols of the Hungarian Empire founded by St. Stephen in the year 1000 remained until January 1978 when President Jimmy Carter lifted the news blackout and authorized their return to the Hungarian people.  
And the world finally learned how NIST had made that homecoming possible by keeping the Crown Jewels of Hungary safe for 33 years.
Did You Know...?
Legend states that St. Stephen had to be stitched into the coronation robe before he was installed as Hungary's first king by Pope Silvester II on Christmas Day, 1000. However, what is now known as the Crown of St. Stephen was not part of the ceremony; it was created about a century later.
The cross atop the Crown of St. Stephen was knocked crooked in the 17th century when the top of the iron chest used to store it was closed too hastily. The cross has remained slanted ever since and appears that way on the Hungarian coat of arms.
When Gordon Kline started working at NBS in 1930, the science of plastics—the field in which he would become a leading expert—was so new that he claimed he "only had to read three books and two journals to catch up with the state of the art."
– Michael E. Newman