#ICYMI - Monthly Meeting Recap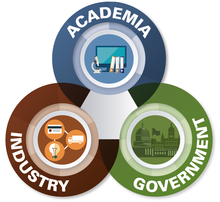 Join us next week on May 24th at 3:30pm ET for the next NICE Community Coordinating Council meeting. 
In case you missed last month's meeting, the minutes from the April 26, 2023, NICE Community Coordinating Council meeting have been published. The meeting included speakers from the National Cybersecurity Training and Education Center (NCyTE), U.S. Department of Labor (DoL), MasterCard, Aleria, and more.
Take a look at some key highlights:
Standing Items
Report Roundup
Corrinne Sande from NCyTE at Whatcom Community College shared the report from the Future Directions: 2022 Summit. The report documents five strategies that were developed as part of an event in 2022 titled 'The Role of
Community Colleges in Cybersecurity Education: Future Directions Summit'. 
Strategy Stories
Kimberly Hauge from the DoL presented on a new grant opportunity focused on Retaining Women through Registered Apprenticeships and Women in Apprenticeship and Nontraditional Occupations (WANTO). The deadline to apply for these WANTO grants is May 29, 2023. 
Framework Feature
Katie Boudreau from MasterCard shared about the company's use of the NICE Framework Work Roles and draft Competency Areas to develop position descriptions. MasterCard continues to explore how they can expand use of the NICE Framework.
Research Review
Paolo Gaudiano from Aleria discussed, The State of Inclusion of Women in Cybersecurity, a recent report co-published with their partner, Women in Cybersecurity (WiCyS). Beyond focusing on diversity, the research in the report seeks to understand all of the factors that make a person want to leave or stay in a job. 
Featured Topic
Cherilyn Pascoe from NIST reported on the status of the update to the NIST Cybersecurity Framework. Of note, a recent discussion draft for the Framework Core was released. Feedback on this draft will inform a new draft (Cybersecurity Framework 2.0) for release this summer. The final version of the Framework 2.0 is targeted for release in early 2024. 
---
Working Group and Community of Interest Updates
Project Updates
The Modernize Talent Management Working Group 'Guidance on Writing Effective Job Descriptions' project team is currently working on bringing together hiring and talent acquisition managers to hear about what works and learn about their perspective.
The Apprenticeships in Cybersecurity Community of Interest completed their interest survey on future projects. The top area of interest is in developing and deploying a survey to determine what industries have projected cybersecurity occupational needs for apprenticeships. The group also has interest in identifying new occupations for consideration for DoL approval. 
The Transform Learning Process Working Group and K12 Cybersecurity Education Community of Interest are collaborating to form a project that will champion the recognition of cybersecurity teachers, faculty, and instructors. 
Karen Wetzel from the NICE Framework Users Group hared that proposed changes to the NICE Framework Work Role Categories and Work Roles have been announced. The comment period closes on June 23, 2023. 
Past Meeting Presentations
Presentation about the FBI's Internet Crime Complaint Center (IC3) report on cyber-attacks.
Presentation on the Cyber 9/12 Strategy Challenge, an annual cyber policy and strategy competition where students from across the globe compete in developing policy recommendations tackling a fictional cyber catastrophe.
Presentation about the International Cyber League (ICL) Collegiate Cup and America's Cup.
Robust discussion on cybersecurity education and artificial intelligence (AI), including the potential benefits of using Chat GPT in cybersecurity education as well as the challenges and risks associated with this kind of technology.
Learn how to join a Working Group or Community of Interest
---
Project Progress Reports
Registration is still open for the NICE Conference & Expo. Don't forget to add an optional pre-conference workshop to your registration! 
Submit a proposal to speak at the NICE K12 Cybersecurity Education Conference taking place December 4-5, 2023, at the Hilton Phoenix Resort. The deadline to submit to the Call for Proposals is July 14, 2023.
---
Learn More
Join our next meeting on May 24, 2023. 
The NICE Community Coordinating Council meets monthly to engage with public and private sector participants on cybersecurity education, training, and workforce development topics. 
Additionally, the NICE Community Coordinating Council is comprised of three Working Groups and four Communities of Interest, each with their own meeting cadence.