Each year, the National Institute of Standards and Technology (NIST)'s Public Safety Communications Research Division (PSCR) hosts an Annual Stakeholder Meeting that brings together representatives from the first responder community, federal agencies, industry, and academic institutions. Join us for the chance to engage in exciting sessions ranging from the Mobile Fingerprinting Innovation Technology (mFIT) Challenge winners announcement, patient triage management mobile apps, updates from FirstNet, mission critical voice testing platforms, and many other cutting-edge technology findings. With a diverse group of professionals and a year's worth of specialized updates, PSCR 2022 is the perfect event to connect attendees with the continued progress of public safety communications innovation. The annual meeting will be held in person from June 7-9 in San Diego, California.
Plenary sessions
Catch new topics and engaging panelists each morning in the conference's large ballroom! These sessions will include leaders from NIST PSCR, its federal partners, public safety experts, and others.
mFIT Prize Challenge Winners Announcement
At this session, speakers John Beltz, Jonathan Lewin, Bill Maheu, and Dereck Orr will be announcing the prototype phase winners of the Mobile Fingerprinting Innovation Technology (mFIT) Prize Challenge. Contestants were invited to help advance mobile fingerprint capture technologies by refining existing applications on mobile devices managed by field law enforcement officers. Awardees will be recognized for capturing solutions that minimize the financial and logistical burden of existing fingerprint management systems on public safety organizations.
International Public Safety Panel
Throughout the last several years, notable progress has been made to provide broadband service for U.S. public safety organizations and personnel through FirstNet. There has also been exciting activity in other countries. This panel will feature representatives and experts from around the globe including NIST's own Jason Kahn, Geoff Spring of Australia, Sirilal Mallawa-Arachchi of New Zealand, Joe Fournier of Canada, and Guillaume Lambert of France to see how other countries are building broadband service for public safety.
Breakout sessions
At this year's conference, PSCR will host three different discussion-based breakout session types, including campfire sessions, fireside chats, and panel discussions. Campfire sessions leverage a conversational atmosphere by having one speaker stand in the center of a group of listeners, actively engaging and turning to the audience to get involved. Fireside chats are a great opportunity for subject matter experts to discuss technical topics while enabling audience members to ask questions in a more intimate setting. Finally, panel discussions feature multiple speakers, each bringing in their own unique perspective to a broader audience regarding a specific topic. Audience participation will be greatly valued during these breakouts and could help support future technology road-mapping efforts.
Advancing Tech Together: Peak Response's Partnership with the San Francisco Fire Department
Peak Response has improved the efficiency, accuracy, and accountability of their technology through several PSCR programs – the Tech to Protect Challenge, the PULSE virtual business accelerator, and a grant funding opportunity. In addition to their support from PSCR, Peak Response was awarded a one-year award to conduct a user study of their patient triage management mobile application during mass casualty incidents with the San Francisco Fire Department (SFFD). During this fireside chat, hear from the Chief Technology Officer Niels Tangherlini, and his public safety partners Sarah Hughes and Francis Li about their journey to advance the technology.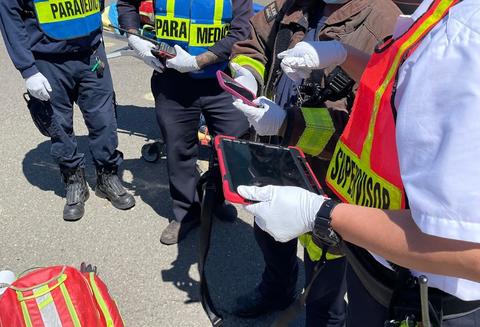 From Reality to Dreams: FirstNet Tomorrow
The FirstNet Authority Roadmap Development team will facilitate a session to discuss how FirstNet, the nationwide public safety broadband network, should be enhanced and evolved in the coming years through collaboration, modernization, and investment. The discussion-based panel with Brian Hobson, Dr. Jennifer Harder, and Michael Varney will cover key topic areas including network coverage, location services, information exchange, mission critical services, and user interfaces/user experience. Presenters will also talk about a new partnership between the FirstNet Authority and PSCR in Boulder, Colorado – the Public Safety Immersive Test Center – a joint effort that will offer innovation opportunities with industry and academia in the areas of User Interface/User Experience and Location-based Services.
Technology demonstrations
After a two-year hiatus of in-person conferences, PSCR is excited to once again feature interactive technology demonstrations designed to showcase working prototypes and products. Such demonstrations will not only provide attendees with a firsthand experience of how these state-of-the-art products function but also present the opportunity to speak directly with the technologists and developers behind the innovation.
Hands-On Conformance Testing: How to Evaluate that a MCPTT User Equipment is 3GPP Compliant
This tech demo demonstrates how the mission critical services (MCS) testing as a service (TaaSting) platform enables easy and cost-efficient evaluation of mission critical push-to-talk (MCPTT) compliance, fully supporting the whole process defined by 3GPP. Visitors, including end-users (first responders), MCS vendors, and operators will have a hands-on experience of what the process entails and how they can utilize it in their integration and development processes. The on-site extension and demonstration allow for the evaluation of the radio interface, including the required mission critical LTE signaling.
Foot-Mounted System for Self-Contained Localization and Navigation
Dr. Andrei M. Shkel, Professor of Mechanical and Aerospace Engineering at the University of California, Irvine, demonstrates the "Lab-on-Shoe" platform, and the next generation "Sugar Cube" foot-mounted platform. The Pedestrian Localization Testbeds (PLT) aim to provide real-time and navigation-accurate results. Attendees at this tech demo will witness the system in action performing GPS-free self-contained indoor navigation.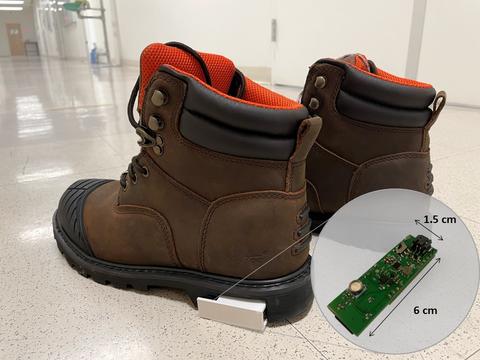 On-demand sessions
This year, PSCR conference attendees can access on-demand video recordings three weeks before the in-person event. Don't miss the chance to watch over 30 hours of cutting-edge technology content and catch up with the latest programmatic developments! Viewers can also use these sessions to develop questions and conversation topics for the in-person Q&A sessions held daily at the event.
Registered attendees should download the mobile app to get the most out of conference content before arriving in San Diego.
UAS 3.3: Shields Up! – A Cyber-Focused Drone Challenge
UAS 3.3: Shields Up! is the first cybersecurity-focused UAS prize challenge organized by PSCR. Unmanned aerial systems (UAS) technology is becoming an important tool in the public safety arsenal. This session presented by Michael Ogata, a computer scientist at NIST, describes the competition and what contestants were challenged to build. It also features breakdowns of each of the winning submissions.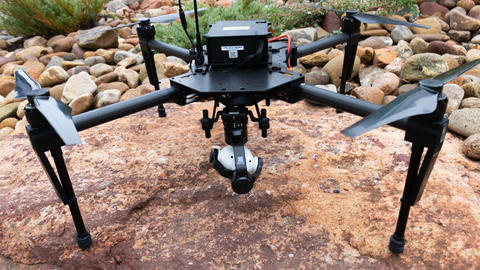 Voices of First Responders: Five-Year Journey
Yee-Yin Choong and Kerrianne Buchanan summarize key takeaways from a five-year research journey carried out by the NIST PSCR Usability Team. The session provides actionable guidance and future directions for first responders' public safety communication technology. This mixed-methods study shares new findings from the last round of data analyses, including inferential statistics contrasting differences such as rural vs. urban/suburban first responders and frontline responders vs. chief/management, and meta inferences from Phase one and Phase two integration.
There's even more to look forward to
While these are just some of the sessions we are excited to highlight in advance of the conference, there is a ton more for attendees to check out in San Diego! We have a total of seven plenary sessions, fifteen breakout sessions, thirty-eight tech demos, and fifty-four on-demand sessions. To make the most of all this content, make sure to register and join us in person! PSCR will regularly email updates to stakeholders; make sure you're signed up for our mailing list. To learn more, head to our annual stakeholder meeting webpage, and tune in for the Pecha Kucha PSCR Portfolios Overview webinar on May 18 at 11:00 AM MT.