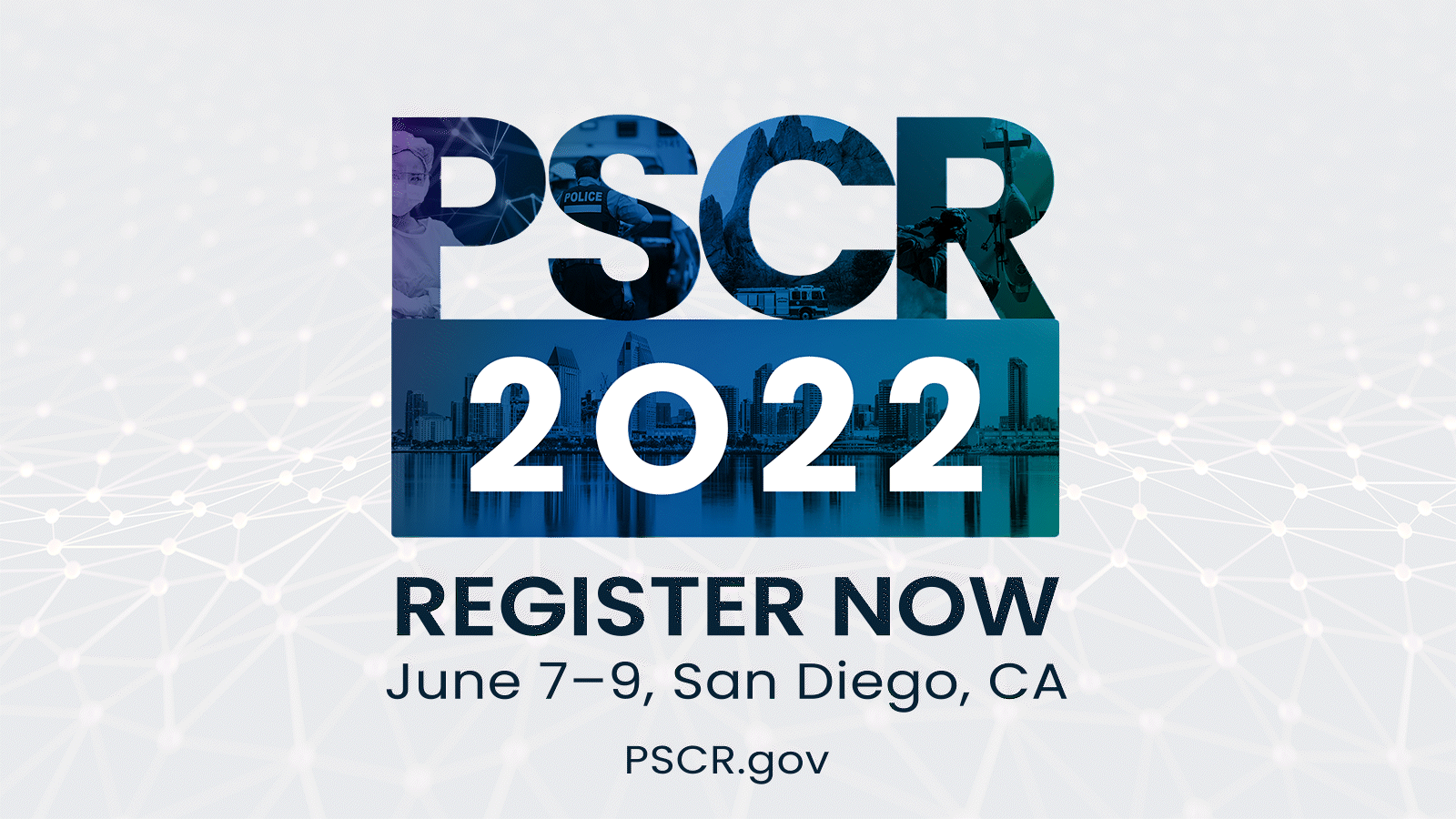 Each year, NIST's Public Safety Communications Research Division (PSCR) hosts a Public Safety Broadband Stakeholder Meeting that brings together representatives from public safety, federal agencies, industry, and academia.
It being a unique event because of the cross-section of stakeholders it attracts—and series of converging topics it covers—perhaps there is no better word to describe the role PSCR plays than "nexus." The word itself refers to "a connection or series of connections, or the central and most important place." And PSCR takes this charge to heart: each year, PSCR publishes research and findings to impact a number of interconnected entities including public safety organizations, standards bodies, private industry, and more. Culminating the year's updates in one single event, PSCR brings together its diverse stakeholder community to connect, learn, and share in the possibilities of continued public safety communications innovation.
In 2020 and 2021, due to travel restrictions caused by the Covid-19 pandemic, PSCR pivoted to digital experiences—releasing videos and slides to ensure critical updates were shared out with the stakeholder community. This June, for the first time since 2019, PSCR's annual event will be held in-person. Read on for important details about the 2022 annual stakeholder meeting, and register now to join us in San Diego this June 7-9!
Where is PSCR's annual stakeholder meeting in 2022? When does it take place?
The Westin San Diego Gaslamp Quarter in San Diego, California. Plenary sessions will begin on the morning of Tuesday, June 7 and run through the afternoon of Thursday, June 9. Breakout sessions, demos, and networking time will occur throughout the three-day period.
Who's coming?
You can expect federal staff from NIST, the First Responder Network Authority (FirstNet), and other Federal partners. Additionally, we anticipate seeing stakeholders from industry, academia, and public safety. View our prior year attendee lists in our Stakeholder Meeting Resource Center for an overview of past conference-goers. 
What will the plenary and breakout sessions be like? What kind of demos will I see?
Each morning will start with a plenary session in a large ballroom. Plenary speakers will include leaders from NIST PSCR, its Federal partners, public safety, industry, and academia. Breakout sessions will begin following the morning's plenaries across several rooms. In 2022, one topic of discussion will be Wildland Urban Interfaces (WUI); additionally, PSCR will host breakout sessions to learn which topics stakeholders want considered for future technology road mapping areas. Demos will showcase a range of NIST and NIST-funded projects and prototypes across mission critical voice, user experience/user interface, location-based services, analytics, security, and resilient systems. As with prior years, attendees can expect to interact with virtual and augmented reality, as well as other technologies. We'll send an agenda in the coming weeks; make sure you're signed up for our mailing list to receive it right to your inbox.
What's different about this year's event?
Unlike prior years, in 2022, PSCR will release project updates as on-demand videos before the in-person event, which means registered attendees can watch presentations at their own convenience before they arrive. In-person we will focus on facilitating discussion-based breakout sessions, networking, and interactive technology demonstrations. We will also host Q&A in response to the on-demand presentations. Additionally, the San Diego event will be a backdrop for celebrating the culmination of a rapid period of productivity and accomplishment for PSCR and its stakeholders. It's been ten years since the Middle Class Tax Relief and Job Creation Act of 2012 was signed into law. This legislation directed $300 million to NIST to perform critical public safety communications R&D. PSCR 2022 will answer the question: "What did PSCR do with the $300 million, and what's next?"
How can I learn more?
PSCR will regularly email updates to stakeholders; make sure you're signed up for our mailing list. Head to our PSCR 2022 stakeholder meeting webpage, and look out for our informational webinars coming in the Spring.