NEW NICE FRAMEWORK USERS GROUP
In November 2020, NICE released a revision to the Workforce Framework for Cybersecurity (NICE Framework). The revision updates enable a more flexible and agile model that increases the usefulness and application of the framework. As awareness and adoption continues to grow and mature, so does the cadre of stakeholders who are discovering best practices for how to consult the NICE Framework.
To help with this growth, we have launched a new NICE Framework Users Group as a place to ask questions, share insights, and provide mutual support on how to apply and use the NICE Framework and its associated components in various settings. As a member of the NICE Framework Users Group, you will have the opportunity to collaborate with employers, learners, and training and credential providers. Members of this group will also be added to the NICE Community Coordinating Council. niceframeworkusers+subscribe [at] list.nist.gov (Send an email) to join today!
NEW NICE FRAMEWORK USERS GROUP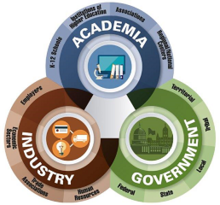 LOOKING FOR OTHER COMMUNITIES OF INTEREST?
The NICE Community Coordinating Council (Community) is a forum for public/private partnerships and collaboration. The Community has several ways to get involved, including through Communities of Interest. These Communities of Interest, previous subgroups of the NICE Working Group, enable interested stakeholders to participate in monthly meetings as well as discuss and share information year-round. The NICE Communities of Interest are: