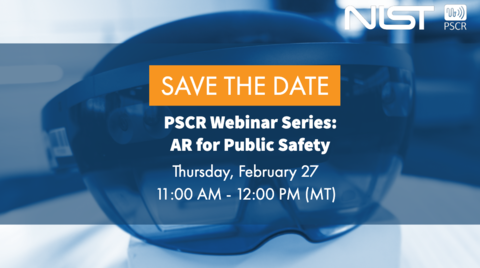 Augmented reality (AR) has been around for decades, but recent technological advances render it invaluable to improving public safety operations. In NIST's Public Safety Communications Research Division's (PSCR) upcoming webinar, UI/UX lead Scott Ledgerwood dives into AR's potential role in supporting first responder's operations.
Join us on Thursday, February 27, 2020 from 11:00 AM - 12:00 PM (MT) for a deep dive into PSCR's UI/UX research to date and the future of AR in the public safety field. During this webinar, Patrick Hagan and Scott Ledgerwood discuss the opportunity to leverage this technology for public safety. There will be time for Q&A.
Read about the panelists below.
---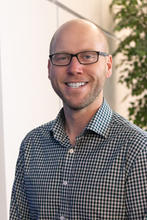 Scott Ledgerwood, PSCR
Scott Ledgerwood's work in the Public Safety Communications Research (PSCR) Division at NIST is focused on improved usability and user interface testing for first responders. His team is developing new test methodologies for leveraging virtual and augmented reality to enable improved research, testing, and development of first responder technologies. Prior to joining NIST in 2015, Scott worked at the DHS-CBP where he managed cybersecurity teams responsible for Risk Assessments and FISMA Compliance. Scott holds a BS in Applied Information Technology from George Mason University, an MBA from Bellevue University and an MS in Telecommunications from University of Colorado Boulder.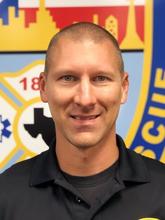 Patrick Hagan, City of Houston Fire Department
Patrick Hagan is an Emergency Operations Technical Specialist and a 10-year member of the Houston Fire Department. He holds a Bachelor's degree in Public Service Leadership from the University of Houston at Clear Lake. He deployed in multiple roles like during Super Bowl LI, Hurricane Harvey, 2017 World Series, and the 2019 ITC Fires. He is a FAA Remote Pilot and Program Manager for the Houston Fire Department sUAS. He is developing programs regarding: Rapid Response sUAS Deployment, Virtual Reality Training for the Fire Service, and Local Incident Management Teams. He resides in Pasadena, Texas with his wife, seven year old daughter, and four year old son. "All of the programs I develop have one goal: Ensure responders make it home to their family when the job is done."