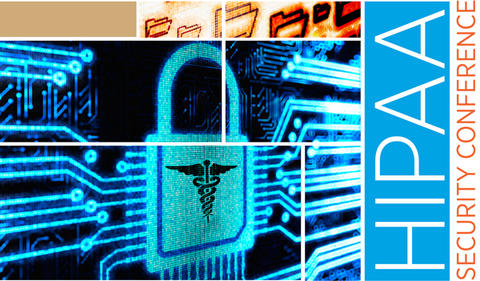 NIST and the Department of Health and Human Services (HHS), Office for Civil Rights (OCR) are pleased to co-host the 11th annual conference, Safeguarding Health Information: Building Assurance through HIPAA Security, on October 18-19, 2018 at the Hyatt Regency, Washington, D.C.
The conference will explore the current healthcare cybersecurity landscape and the Health Insurance Portability and Accountability Act (HIPAA) Security Rule. This event will highlight the present state of healthcare cybersecurity, and practical strategies, tips and techniques for implementing the HIPAA Security Rule. The Security Rule sets federal standards to protect the confidentiality, integrity and availability of electronic protected health information by requiring HIPAA covered entities and their business associates to implement and maintain administrative, physical and technical safeguards.
The conference will offer sessions that explore best practices in managing risks to and the technical assurance of electronic health information. Presentations will cover a variety of topics including managing cybersecurity risk and implementing practical cybersecurity solutions, understanding current cybersecurity threats to the healthcare community, cybersecurity considerations for IoT in healthcare environments, updates from federal healthcare agencies, and more.
The conference provides a good mix of talks and panels covering management and technical topics, though all delivered for a non-technical audience. We anticipate having sessions covering diverse topic areas including IoT and medical device security; updates from government agencies like FDA, ONC, and others; sessions on small provider security; and updates from OCR regarding compliance and enforcement activities.
Webcast Option:
Participants can choose to participate in-person or via webcast. All registrants will have access to the webcast recording, presentations and materials. Registrants will receive an email reminder a few days prior to the event which will include the web link and login information. A post-event email will be sent once the recording has been posted.
For Live Webcast, web browser will need current Flash Player installed, and broadband internet access to support 650kbps continuous download bandwidth. The event hashtag is #HIPAASecurity. Join the conversation and tweet us your questions. 
Webcast Registration Contact: crissy.robinson [at] nist.gov (subject: HIPAA%20Webcast%20Question) (Crissy Robinson), NIST 
CEUs/CLEs: 
Unfortunately, NIST and HHS don't provide any specific information regarding CEUs/CLEs. Attendees are always welcome to self-report to their authoritative certification bodies to request CEUs/CLEs.
Parking/Transportation Information:  
Hyatt Regency Washington on Capitol Hill offers valet parking for guests and visitors.
Valet Parking:
0‒2 hours: $33

2‒10 hours: $46

10‒24 hours*: $62 ($66 for oversized vehicles)
*Overnight rates include in-and-out privileges. 
Please note the parking garage has a clearance of six feet.  Van and RV parking is available at nearby Union Station.
Hotel Website: Includes information about:  Hotel, dining options, local area, maps, etc.
https://www.hyatt.com/en-US/hotel/washington-dc/hyatt-regency-washington-on-capitol-hill/wasrw
Public Transportation Options: 
The Union Station Metro and Amtrak's headquarters is 3 blocks from the Hyatt Regency on Capitol Hill (about an 8-minute walk).