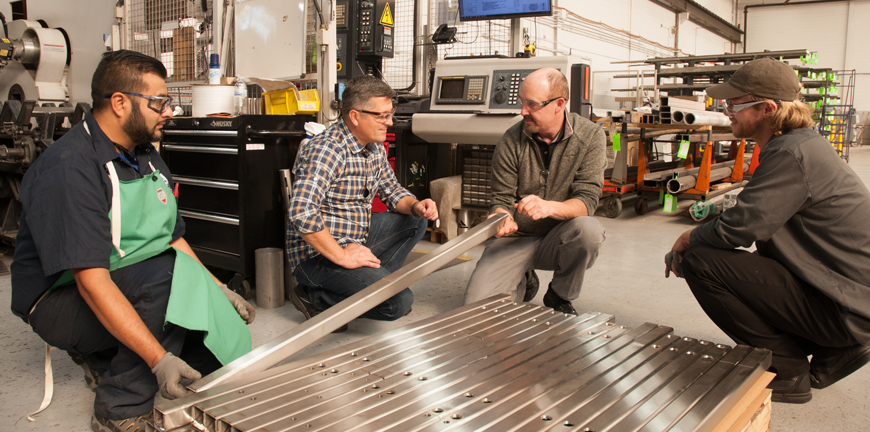 Improving your business operations, people, and processes is fundamental to success as a U.S. manufacturer. The MEP National NetworkTM has trusted business advisors across the country committed to finding ways to solve business problems for and with small and medium-sized manufacturers like you. We can improve your results  by cutting costs, increasing production, boosting efficiency, strengthening supply chains, and more. Below are some of the ways in which the Network works with manufacturers to improve your bottom line. To see how MEP Centers have worked with manufacturers, please search through our Success Stories or watch the Heroes of American Manufacturing videos.
Take a look at some of the programs MEP supports to strengthen bottom line growth for manufacturers. 
Guides companies to create an easy-to-use, actionable business continuity planning solution in preparing for a broad range of threats, such as the impact of natural disasters, widespread serious illness, or human-caused hazards such as accidents, acts of violence or terrorism, and technology-related hazards like the failure or malfunction of systems, equipment or software. The Department of Homeland Security, NIST MEP and MEP's Iowa Center, FEMA, Boeing, General Electric, Johnson Controls, General Motors, Schweitzer Engineering Laboratories, Caterpillar, U.S. Steel, Smith & Wesson, Alexion Pharmaceuticals, and Zero International partnered with us to develop Business Continuity Planning (BCP) software for businesses like yours with the need to create, improve, or update your business continuity plans.  Download the complimentary Business Continuity Planning Suite or watch the Business Continuity Planning Suite Introductory Video created by the Department of Homeland Security to learn more about the benefits of having a plan.  MEP Centers can assist you in developing a plan unique to your needs.
Helps companies embrace a culture of ongoing improvement, resulting in reduced lead times and improved efficiency, productivity, and quality. Lean manufacturing is a continuous improvement model that strives to eliminate non-value-added activities. Continuous improvement is an organizational mindset that focuses on an ongoing effort to improve. Manufacturers that embrace continuous improvement can be transformed into agile, more competitive, and more profitable businesses. The MEP National Network offers a wide range of services such as Value Stream Mapping, 5S, Set-up Time Reduction, Kaizen, Toyota Kata , and ISO quality management. Through these services, manufacturers can cut costs, improve processes, become more innovative and responsive to new opportunities, plan for the future, and attract supply chain partners.
Provides a wide range of technical and business assistance, supporting the development of competitive manufacturing supply chains. As a manufacturer, your supply chain extends back through component and raw material suppliers and forward to your customers.  The competitiveness of any individual manufacturer is greatly impacted by its supply base and its strategy for dealing with it.
As a supplier in a Tier 1/OEM supply chain, small to mid-sized manufacturers like yours have a similar opportunity to enhance competitiveness. Global success of U.S. manufacturing depends on the performance of supply chains. The transparent integration of companies contributes to world-class innovation, responsiveness to global market demand, quality improvements, sustainability, and other factors that differentiate you from your competition
MEP's supply chain-related programs offer a variety of services to U.S. manufacturers to cover the different aspects of supply chain management and development. From implementing strategies within the walls of a company to engaging with suppliers and customers around the world, MEP has the tools and strategies needed to help manufacturers throughout the supply chain reach their growth goals. 
Supplier Improvement
Partnering with Original Equipment Manufacturers (OEMs) and large Tier 1s to work with SME suppliers in their supply chains to implement process improvement and quality enhancement initiatives. The performance of an entire supply chain affects not only ultimate product cost but global competitiveness. OEMs want lean, flexible, and innovative companies supplying parts and components. MEP partners with OEMs and large Tier 1 companies to improve the overall competitiveness of their U.S. suppliers like yours.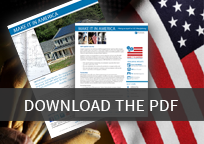 Supplier Scouting
Connects U.S. manufacturers with the supply chain needs of various OEMs/Tier 1s and government agencies. OEMs and government agencies often struggle to find suppliers that meet specific criteria. MEP Supplier Scouting effectively identifies domestic manufacturers like yours that meet specifications and connects you with the supply chains of large companies and federal agencies. NIST MEP hosts periodic Transit Supply Chain Connectivity Forums for OEMs and small manufacturers. View more information on upcoming and past forums.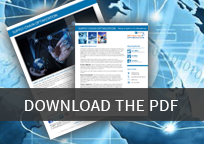 Supply Chain Optimization
Provides a step-by-step roadmap to help manufacturers like yours address risk, increase visibility and create supply chains that function optimally.  Manufacturers deal with supply chain challenges daily. From the identification of new suppliers and materials through distribution to customers; manufacturers must remain strategic in their quest to increase visibility and mitigate risk. By assessing situations and implementing strategic solutions through collaboration with suppliers and customers, companies will develop a better understanding of the true total cost of their supply chains and achieve more consistent manufacturing growth.
MEP's Supply Chain Optimization is a comprehensive approach to solving the challenges of U.S. manufacturers by utilizing tools based on a Theory of Constraints methodology1. Manufacturers like yours can benefit from the program which promotes a better flow of production from suppliers to customers resulting in reduced cost, improved quality and shortened lead times. MEP's Supply Chain Optimization roadmap includes a set of workshops and strategy sessions involving executive engagement, partner engagement, risk management, and Total Cost of Ownership.  Read more successes and case studies and visit www.mepsupplychain.org. 
Helps companies like yours gain a competitive edge by reducing environmental costs and impacts. Sustainability has become a driver of economic growth as global demands for diminishing resources increase, renewable and alternative energy technology needs expand, and as environmental concerns heighten. Whether in response to rising energy and resource costs or as part of a corporate growth strategy, sustainability helps manufacturers gain a competitive edge and maintain profitability and job growth while increasing energy efficiency and reducing environmental impacts. MEP is partnering on federal initiatives such as E3 (Economy, Energy, and the Environment), a coordinated federal and local technical assistance initiative that is helping manufacturers across the nation adapt and thrive in a new business era focused on sustainability. As a result, E3 is boosting local economies and benefiting the communities with creation of "green jobs" and reduced environmental impacts. E3 collaborating agencies and programs include the U.S. Departments of Commerce, Energy, Labor, Agriculture, Environmental Protection Agency, and Small Business Administration. For additional resources, visit the Sustainability Reports page.
Helps companies like yours find technology solutions outside your normal channels by leveraging MEP's extensive partnership network, providing access to government, university, and private sector researchers. Working with U.S. manufacturers to accelerate business growth is MEP's most critical role now and into the future. MEP accomplishes this by providing a framework that makes possible manufacturers' pursuit of new product development, market expansion and diversification, and increased sales and profitability. New or existing technology may be required in developing new products, as well as in correcting problems with products or processes. Unfortunately, small and mid-sized manufacturers (SMEs) may not have access to, or even be aware of, available technologies. Technology Scouting uses a systematic approach to help SMEs find technology solutions. This method enables companies to find technology solutions outside their industry.
To be innovative global competitors, U.S. manufacturers like yours require an adaptable workforce with broad skills. Today's manufacturing employees need soft skills as well as technical skills, including emotional intelligence, communications, strength in cognition and analysis, business acumen, and creative problem-solving. Manufacturers with an efficient and effective workforce have reduced turnover, improved customer service, created more new product ideation and patents, shortened cycle times in problem-solving, and decreased liability costs.  According to U.S. manufacturing executives, "a skilled educated workforce is the single most critical element of innovation success and the hardest to acquire." In part, this is because America's youth have misperceptions about manufacturing, when, in fact, today's manufacturing jobs are high tech and driven by rapidly advancing technologies and equipment.
Centers serve as invaluable partners to the manufacturing community by:
Educating local and regional partners on small and medium sized manufacturer needs and drivers of behavior.
Providing outreach to manufacturers by connecting them to other programs and services offered by partner organizations.
Connecting the gap between technology developers / R&D organizations and manufacturers: finding firms that are interested in a particular technology, as well as informing tech developers of manufacturer's technology needs.
Supporting workforce development programs.
Leveraging resources at the federal, state, and local levels, MEP and its partners offer a wide range of tools, services, training, and opportunities to help manufacturers like yours approach your workforce issues strategically and improve the public's image of manufacturing careers.