In addition to delivering quarterly updates, the fall edition of the OSAC Newsletter also serves as OSAC's annual report and provides a review of OSAC's accomplishments and activities over the past fiscal year, October 1, 2019 through September 30, 2020.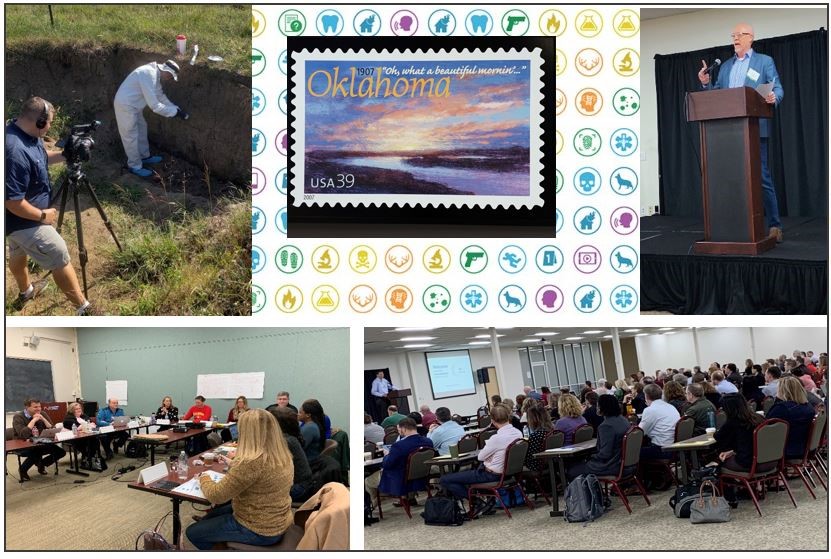 Organizational Snapshot
In February 2020, OSAC entered its sixth year of existence and currently has:
469 members
316 affiliates
2,700-plus member and affiliate applications received
As of October 2020, the employer and job classification of OSAC members include: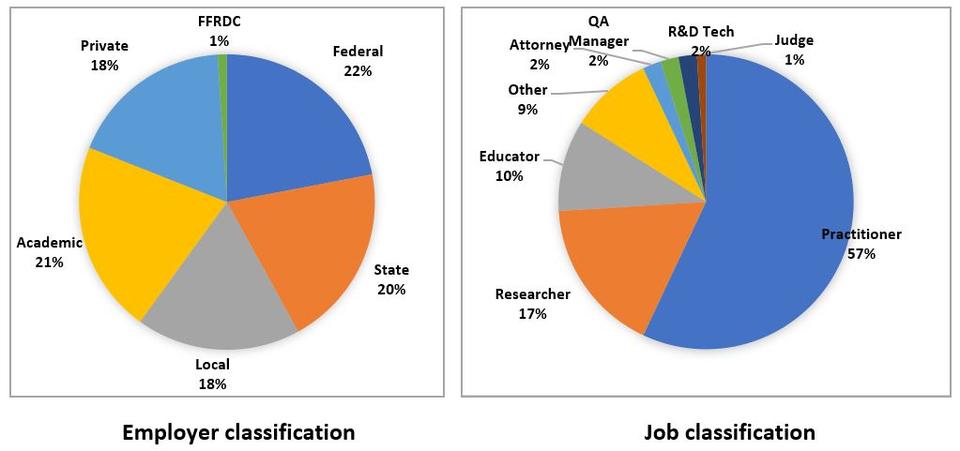 OSAC Registry

The OSAC Registry is a repository of high-quality, technically sound published and proposed standards for forensic science. These written documents define minimum requirements, best practices, standard protocols and other guidance to ensure that the results of forensic analysis are valid, reliable and reproducible.
In January 2016, OSAC added the first standard to the Registry: ASTM E2329-14 Standard Practice for the Identification of Seized Drugs. By the end of FY 2016, two additional standards were approved for placement the Registry. As shown in the graph below, the number of OSAC Registry standards continues to grow each year.
At the end of FY 2020, there were 37 standards on the OSAC Registry representing 13 specific forensic science disciplines and various interdisciplinary topics. In November 2019, for example, OSAC added the first interdisciplinary training standard to the Registry. This standard, ASTM E2917-19a Standard Practice for Forensic Science Practitioner Training, Continuing Education, and Professional Development Programs, details the key knowledge skills and abilities that should be included in laboratory training programs for forensic science professionals. 
Looking forward, with OSAC's new organizational structure and processes, both published standards and OSAC proposed standards will be available on the Registry, allowing laboratories to get a jump on implementing high-quality standards. 
To see a current list of the Registry standards and a breakdown of standards by fiscal year, visit the OSAC Registry webpage.
Registry Implementation Efforts
Standards are only useful if they are implemented. In 2018, the FSSB prepared the OSAC Registry Implementation Plan, which describes various strategies OSAC might use to encourage our stakeholders to implement the standards on the OSAC Registry.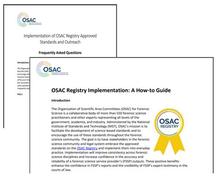 This past year OSAC focused its initial implementation efforts on crime laboratories and other forensic science service providers (FSSPs). To support these stakeholders with their implementation efforts, OSAC developed several resources: 
FAQs on Implementation of OSAC Registry Standards.
OSAC Registry Implementation: A How-to Guide, which describes various pathways FSSPs can take to incorporate OSAC Registry standards into their management processes and documents, along with specific examples.
The Registry Implementation Document Tracker provides a regularly updated list of all documents that are on the OSAC Registry and under development at OSAC and SDOs.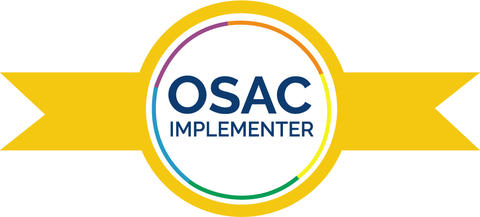 During FY 2020, five laboratories declared their commitment to implementing the standards on the OSAC Registry. The Georgia Bureau of Investigation – Division of Forensic Sciences made the decision to embark on the implementation journey in January 2017 and celebrated its three-year anniversary as the first forensic laboratory to implement the OSAC Registry standards. Another early implementer, the Houston Forensic Science Center (HFSC), has adopted guidelines recommended by OSAC in its continuous effort to improve forensic science results for Houston and impact the broader forensic science community. The Seized Drugs section of the Kentucky State Police Forensic Laboratories has committed to implementing all seized drugs-related OSAC Registry standards and has created a process to evaluate and consider incorporating new OSAC Registry standards each year. In addition, Bode Technology, the largest private forensic DNA testing laboratory in the U.S., has incorporated two of the DNA standards that are currently on the Registry. The Trace Evidence Analysis Facility (TEAF) at Florida International University is the latest organization to have officially declared their commitment to implementation and has adopted the standard for the analysis and comparison of glass evidence.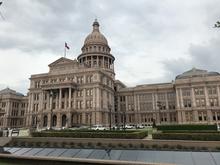 Additionally, last fall the Texas Forensic Science Commission recommended that all crime laboratories accredited to perform forensic analysis in the state of Texas voluntarily adopt the standards listed on the OSAC Registry. This recommendation impacts the 40 laboratories in Texas and another 40 out-of-state laboratories that perform services for the state.
Laboratories face many challenges when implementing standards. To better understand these challenges and identify solutions, OSAC worked with ASCLD's Forensic Research Committee and Standards & Accreditation Initiatives Committee on their online survey to better understand these challenges and identify solutions. This survey, which was open from February through June 2020, captured baseline information about the implementation of OSAC Registry standards. ASCLD recently published the survey results in a white paper. OSAC will build on this work by continuing discussions with quality managers and laboratory directors about their implementation discussions and efforts.
OSAC Registry implementation efforts this year focused on forensic science service providers. Moving forward, we will expand our focus to include professional forensic science organizations, prosecutors, defense attorneys, and the courts. We encourage forensic science service providers to initiate the standards implementation process in their operations proactively, so they will be prepared to share the value of standardization when addressing these topics in court. 
Ongoing Standards Activities
At the end of FY2020 there were more than three dozen standards on the OSAC Registry. In addition, there were:
More than 100 SDO-published standards eligible for OSAC review for placement on the OSAC Registry.
Almost 130 OSAC-drafted standards progressing through the development process at SDOs. 
More than 160 documents being drafted within OSAC.
Here is a snapshot of the number of documents each subcommittee had at each stage in the OSAC development process* at the end of FY20: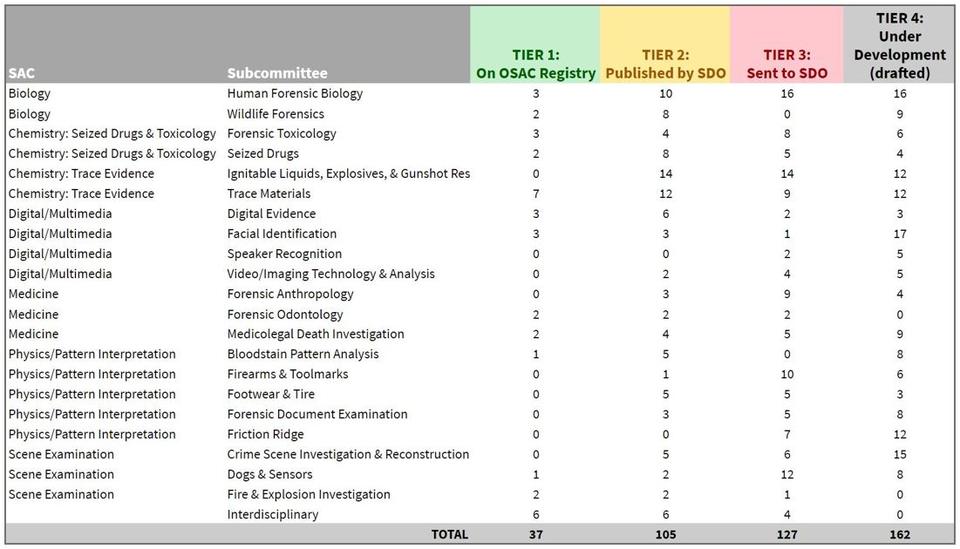 *Key: 
Tier 1: Document on the OSAC Registry; approved by OSAC with highest level of vetting
Tier 2: OSAC supported document published by an SDO; completed the SDO consensus process
Tier 3: OSAC drafted document sent to an SDO for further development; drafted with input from OSAC's Resource Task Groups and approved by SAC
Tier 4: Working draft document inside OSAC development process and not yet publicly available
The graph below illustrates the number of documents at OSAC's various tier levels for FY 2019 and FY 2020.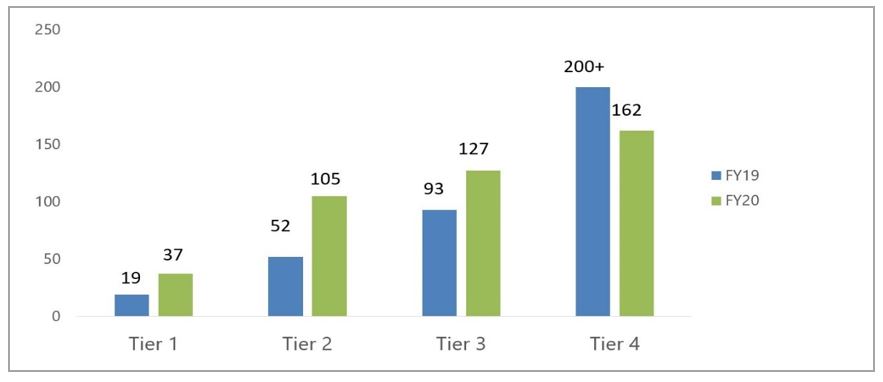 Accomplishments
In addition to growing the Registry and facilitating standards activities, products and accomplishments from the last year include:
We have supported the development and publication of process maps for the bloodstain pattern, speaker recognition, and friction ridge disciplines. We have also supported the development of process maps for the DNA and firearms and toolmarks disciplines, which are expected to be published soon. Process maps are a useful tool that can help forensic science disciplines provide insight into their specific activities, identify areas for improvement and discover where standards may be needed. 
OSAC's former Geological Materials Subcommittee, in collaboration with the University of Kentucky, the Federal Bureau of Investigation, and the IUGS-Initiative on Forensic Geology, developed a Collection of Forensic Soil Evidence Training Video to help educate law enforcement and crime scene professionals on how to collect soil and other geological evidence. This video is intended to accompany the draft collection guide, Standard Guide for Collection of Soils and Other Geological Evidence for Criminal Forensic Applications, developed by the former Geological Materials Subcommittee.
We have updated OSAC's Organizational Priorities and Minimum Topic Requirements for Standards Development document to better identify and clarify the minimum topic requirements that subcommittees should address when drafting forensic science standards. 
We have further developed the OSAC Lexicon. Since it was launched in March 2018, OSAC members have been hard at work improving this database of almost 4,000 terms. An immediate priority has been to obtain consensus on "OSAC-preferred terms". This summer, the FSSB approved the addition of two new OSAC-preferred terms to the Lexicon: administrative review and chain of custody. There are now 20 OSAC-preferred terms that OSAC members are encouraged to use when drafting standards. The FSSB has also established an FSSB Terminology Task Group to review and consider revisions to the current process for obtaining consensus and approving OSAC-preferred terms. The Terminology Task Group will also manage the process for updating and maintaining the OSAC Lexicon.
We have modified the OSAC application process. Now, applications will be kept on file for three years only. After that, all participants must reapply. In addition, we have revised the OSAC application form to improve ease of use and limit the amount of personally identifiable information submitted online. The new application will allow for interested parties to indicate areas of expertise and preference for serving on subcommittees, STRPs, and Interdisciplinary Committees. 
Members of OSAC's Human Factors Task Group published an OSAC Technical Series Publication that provides guidance on designing, conducting, and reporting research on the validity of methods and examiner performance. This publication, Human Factors in Validation and Performance Testing of Forensic Science, brings together key points from the scientific literature on assessing human performance. 
Members of OSAC's former Materials (Trace) Subcommittee conducted an interlaboratory study this summer to evaluate the draft of its Standard Practice for Interpretation and Report Writing in Forensic Comparison of Trace Materials. The first round of the study focused on paint analysis and members of the subcommittee are currently analyzing the data they received from 88 participant responses from a combined 1,320 scenarios. Results of the study will be available soon.
Members of OSAC's Human Forensic Biology Subcommittee, along with the AAFS Standards Board (ASB) and Promega, developed a three-part webinar series that provided information on new/emerging standards and best practices for forensic biology and DNA testing laboratories. 
The FSSB Technical Issues Task Group is collaborating with NIST research scientists to create a "challenge prize" for the development of a confirmatory algorithm that compares the analysis of paint samples for source identification with the analysis of Fourier Transform Infrared Spectroscopy (FTIR) spectra by a forensic examiner. This year, the project was scoped and spectral analysis was performed on paint samples collected from junk yard automobiles. This work will provide the "ground truth" samples needed for the challenge. The task group is now determining the sample sets that will be provided as "training" data for the algorithms and the criteria for judging. We hope to announce the NIST Challenge Prize before the end of this year.
OSAC SACs and subcommittees have identified 137 research & development needs, with at least seven currently being funded. 
We improved our internal operations to increase collaboration among OSAC units and manage our documents more effectively. 
We continued to grow our digital presence, as evidenced by an increase in website views, downloads, and LinkedIn posts and followers. As our outreach grows, so does our ability to reach more stakeholders and educate the forensic science community about new standards being developed and championed by OSAC.
2020 OLSS Meeting Highlights
On September 1, members of the FSSB and SAC and subcommittee chairs participated in a virtual OSAC Leadership Strategy Session (OLSS). During this meeting, each of the chairs presented updates on their committee's accomplishments, priorities, highlights, and non-standards activities that are planned for the coming year. 
Each SAC will be reviewing and discussing their subcommittee's activities to develop a prioritized list of standards and other work products to focus on this year. These priorities will be discussed at the upcoming FSSB meeting in December. 
The following individuals were recognized at the OLSS meeting for their leadership and efforts to further the OSAC mission and objectives:
Jose Almirall for his service as a member of the FSSB and chair of the Chemistry/Instrumental Analysis SAC.
Craig Beyler for his service as chair of the Fire & Explosion Investigation SC.
Andrew Bowen for his service as chair of the Geological Materials SC.
JoAnn Buscaglia for her service as a member of the FSSB.
Elissia Conlon for her service as the chair of the Disaster Victim Identification SC.
Kenneth Furton for his service as the chair of the Dogs & Sensors SC.
Thomas Holland for his service as the chair of the Anthropology SC.
Steven Johnson for his service as chair of the FSSB and IAI representative on the FSSB.
Kristine Kadash for her service as the chair of the Biological Methods SC. 
Melissa Kennedy for her service as the chair of the Toxicology SC. 
Sarah Kerrigan for her service as a member of the FSSB and FSSB Executive Secretary.
Michael Kessler for his service as the chair of the Crime Scene Investigation SC. 
Keith Pinckard for his service as the chair of the Medicolegal Death Investigation SC.
Todd Weller for his service as the chair of the Firearms & Toolmarks SC. 
Thomas (Rusty) White for his service as the chair of the Gunshot Residue SC. 
The FSSB and OSAC Program Office would like to thank all OSAC volunteers for their time and effort and all the federal, state, and local government agencies, academic institutions, and criminal justice and forensic science organizations that support the OSAC mission by allowing their staff to participate.
New FSSB Appointments
The FSSB serves as the OSAC governing board and supports the organization by:
Facilitating the promulgation of standards that will support the development of quality benchmarks and enhance consistency across the forensic science industry.
Discussing and addressing issues related to the OSAC standards development process.
Coordinating the activities of the SACs, subcommittees and interdisciplinary committees.
This October the FSSB elected a new Executive Task Group and welcomed five new members.
OSAC FSSB Elected Executive Task Group Members: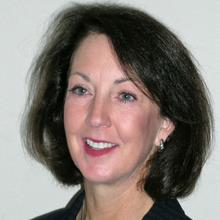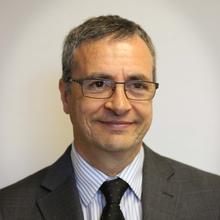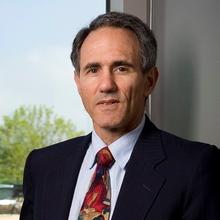 New FSSB Members:
Craig Beyler, Jensen Hughes, Chair of Scene Examination SAC.
Stephen Greene, U.S. Customs and Border Protection Laboratories and Scientific Services Directorate, IAI representative. 
Christopher Krug, Johnson County Sheriff's Office Criminalistics Laboratory, AFQAM representative.
Marc LeBeau, Federal Bureau of Investigation (FBI), Chair of Chemistry: Seized Drugs & Toxicology SAC. 
Chris Taylor, Defense Forensic Science Center (including USACIL), Chair of Chemistry: Trace Evidence SAC.
Engagement Activities
OSAC is committed to sharing information about standards and activities that will impact the forensic science community. 
Each year, OSAC reports its activities in an open and online public forum and provides an opportunity for the public to ask questions and provide feedback. On September 30, 520 viewers tuned in to this year's Public Update Meeting to hear presentations from the chairs of OSAC's FSSB and five SACs. Each described the standards their unit is working on and discussed research gaps, challenges, and priorities for the coming year. 
If you were unable to attend this year's meeting, you can view the recording and presentations on the OSAC Events webpage. 
In addition to the Public Update Meeting, OSAC was involved in over 50 other outreach and engagement events this fiscal year. Here are just a few examples:
AFQAM Annual Training Session – October 2019 
Midwest Firearms Examiner Training Session – October 2019
NY Crime Laboratory Advisory Committee Meeting – November 2019
New England Division of the IAI – December 2019
American Association for the Advancement of Science Annual Conference – February 2020
AAFS Annual Meeting – February 2020
National Association of Appellate Court Attorneys Meeting – July 2020
Florida Association of Crime Laboratory Directors Annual Meeting – September 2020
Chesapeake Bay Division of the IAI – September 2020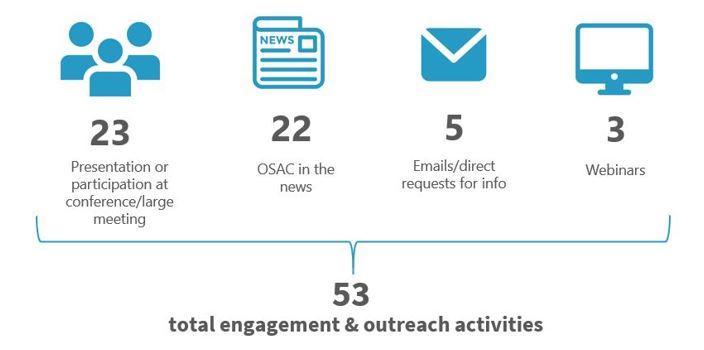 Final Words
OSAC has made great strides to help facilitate the development and implementation of technically sound and consensus-based forensic science standards. With almost 800 combined members and affiliates representing forensic science practitioners, laboratory managers, academic researchers, measurement scientists, and experts in statistics, human factors, legal, and quality infrastructure, we will continue to work together to strengthen forensic science through standards.