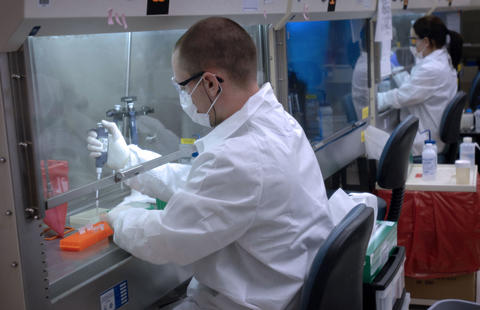 The Organization of Scientific Area Committees (OSAC) for Forensic Science has added the first interdisciplinary training standard to its registry of approved standards. OSAC Registry standards define minimum requirements, best practices, scientific protocols and other guidance to help ensure that the results of forensic analysis are reliable and reproducible.
The recently added standard, ASTM E2917-19a Standard Practice for Forensic Science Practitioner Training, Continuing Education, and Professional Development Programs, will help laboratories ensure that their personnel remain up-to-date as new forensic methods and best practices come online.
"This standard is an enduring product that will improve forensic science training and continuing education programs for all forensic science service providers and practitioners," said Scott Oulton of OSAC's Chemistry and Instrumental Analysis Scientific Area Committee (SAC).
The recently added standard details what key knowledge, skills and abilities should be included in laboratory training programs for forensic science professionals. Until now, such standards existed only in the areas of DNA and seized drug analysis. While this new standard is general, individual forensic science disciplines can use it as a foundation for developing training programs specific to their needs. In addition, the standard specifies that forensic science professionals must complete an average of at least 16 hours of continuing education every year.
"We believe this standard will help laboratories improve their existing training programs and reinforce the skills their people need to provide the highest quality forensic science services," said Chris Taylor a member of OSAC's Chemistry SAC Education and Training Task Group. 
A large and diverse group of forensic science stakeholders developed this standard, with a task group from OSAC's Chemistry and Instrumental Analysis SAC leading the efforts. "We are very proud of the fact that we achieved 'buy-in' from such a large and diverse group of forensic sciences stakeholders," Oulton said.
OSAC, through the National Institute of Standards and Technology (NIST), has entered into a contract with ASTM International that gives 30,000 public criminal justice agencies free access to standards published under ASTM Technical Committee E30 on Forensic Science. To access these standards, click the green "ASTM Standards Access" button on OSAC's Access to Standards webpage to enter the ASTM Compass website.