No. However the NSRL has a research computing environment containing millions of unique original files, along with a database containing metadata about the files (filename, bytesize, etc).
The format for running an algorithm against the file collection is basically that you would submit a job - in the form of your code - to the NSRL. We would then run your job against the file collection, returning the results and your code to you upon completion.
There are various conditions of access to the research environment, including:
NSRL staff will review the code prior to agreeing to run it
the research environment is not connected to any external network
the original files cannot be modified
no part of the original files can be copied, e.g. exported into the result set
the result set generated by your job may be made public
Please contact us for details. 
Below is a high-level illustration of the NSRL: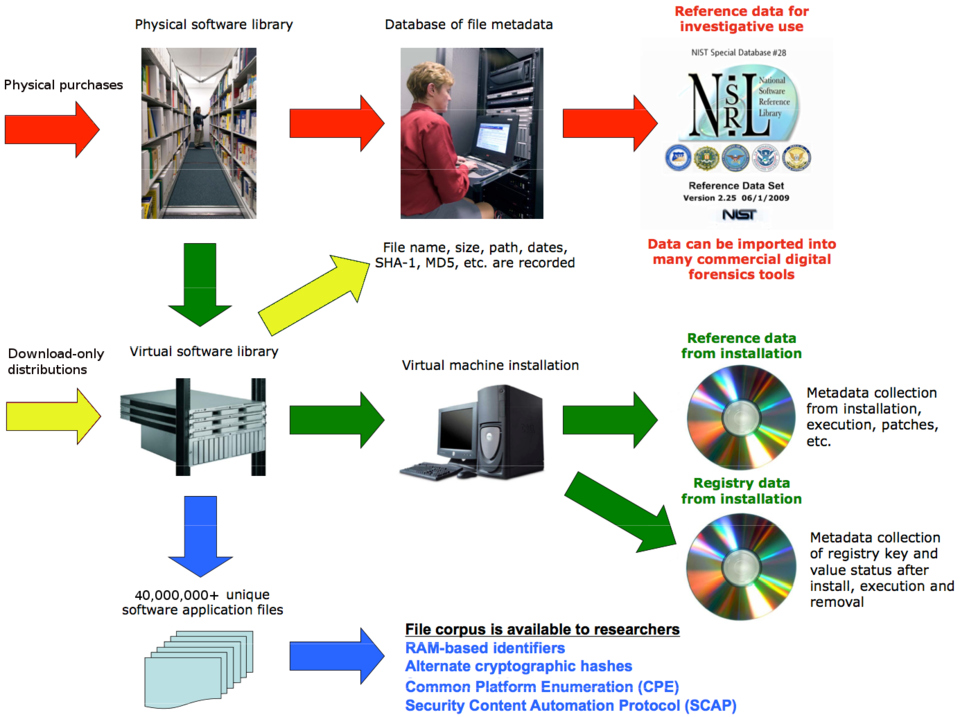 A High-level Illustration of the NSRL