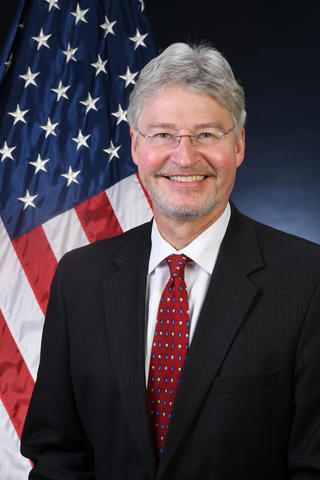 As the director of the U.S. Commerce Department's National Institute of Standards and Technology (NIST), I work with some of the best scientists and engineers in the world. It's our mission to ensure that U.S. industry and the nation's research and development enterprise has the most advanced measurement capabilities globally. NIST measurements science makes it possible for our manufacturers and other industries to make the highest-quality, most innovative products in the world. Only when you can measure distance, time, mass and other quantities precisely and reliably can you manufacture many products we depend on to fuel our modern economy—from computer chips to the infrastructure of the internet to global positioning systems to biopharmaceuticals. If we can measure it, we can make it, control it and innovate with it.
NIST has a more than 100-year history in the field. We recently re-discovered a seminal talk given in 1953 to the American Physical Society by former NIST (then the National Bureau of Standards) Director Allen V. Astin. Given 52 years after NIST's founding in 1901, this eloquent speech tells the story of NIST and why it was brought into being. Here's one of my favorite lines in Astin's talk:
"We believe that there is romance in precision measurement, and that ability to extend the absolute accuracy of measurement by one decimal place frequently demands as much in ingenuity, perseverance and analytical competence as does the discovery of a new principle or effect in science."
I couldn't agree with him more. This budget request ensures that NIST can continue to work at the frontiers of measurement science by preserving investment in core metrology research. Through its constitutionally mandated role, NIST performs work that only the government can do, and produces enormous return on U.S. taxpayers' investment. Translating measurements into technically sound standards across all industries enables effective international trade and U.S. competitiveness. 
I am excited to continue to increase the impact of NIST's work on cybersecurity and manufacturing, two of the Nation's greatest challenges. NIST will also lead the effort to enhance the return on investment from U.S. federally funded research into our economy through ever more effective technology transfer. I am joined by the leadership and all the talented people of NIST, which is the birthplace of more than five Nobel Prizes, to advance as "One NIST":  an organization with no barriers, focused on delivering the NIST mission, and constantly looking to make NIST more effective, innovative and interdisciplinary as the flagship of standards and technology for American commerce.
Sincerely,
Walter Copan
Under Secretary of Commerce for Standards and Technology & Director, National Institute of Standards and Technology