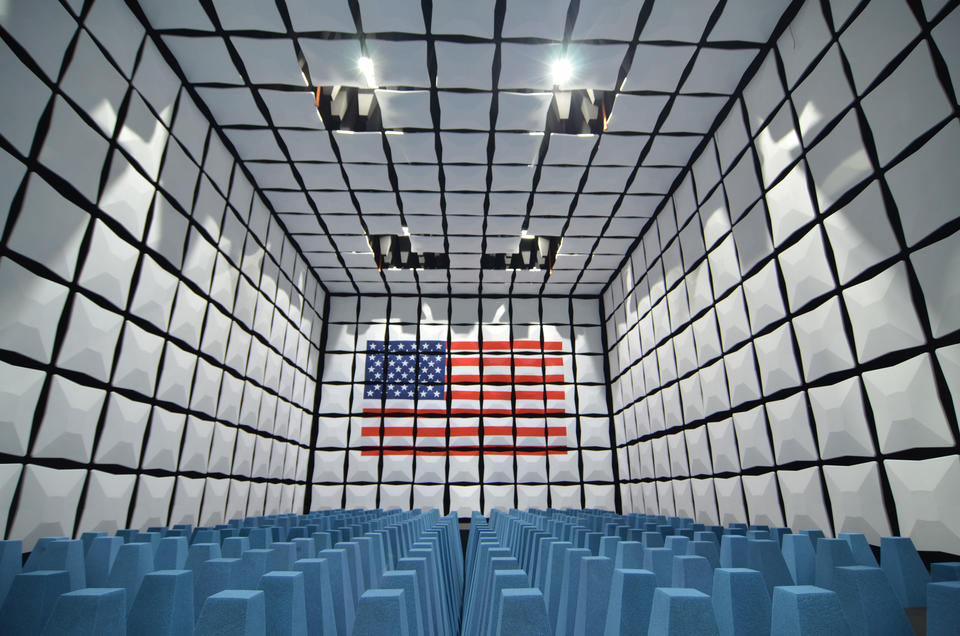 NIST's Advanced Communications, Networks and Scientific Data Systems activities enable secure, reliable, high-speed wireless and wireline communications critical to U.S. economic competitiveness, safety and security.
NIST measurement science research and support for the development of standards accelerates the deployment of next-generation communication technologies needed for commercial-scale use of connected vehicles, "internet of things" (IoT) applications, drones and future artificial intelligence/machine learning-based systems.
NIST is committed to helping solve the measurement and validation challenges of these fast-moving fields to help the U.S. achieve and maintain global leadership in these areas.
---
Budget Request
NIST requests a total of $54.2 million to invest in measurement science research and standards development that will strengthen the growth of IoT, smart systems and artificial intelligence (AI). The FY 2019 request is a net decrease of $13.2 million from FY 2018 levels. With the proposed program reductions, which include $7.2 million in contracts and grants to research universities, NIST will consolidate efforts on its highest-priority capabilities and research.
FY 2018 Annualized CR: $67.4 M
Lab Programs: $64.6 M
Corporate Services: $1.7 M
SCO/SPO: $1.1 M
FY 2019 Request: $54.2 M (-19.6%)
Lab Programs: $51.9 M
Corporate Services: $1.2 M
SCO/SPO: $1.1 M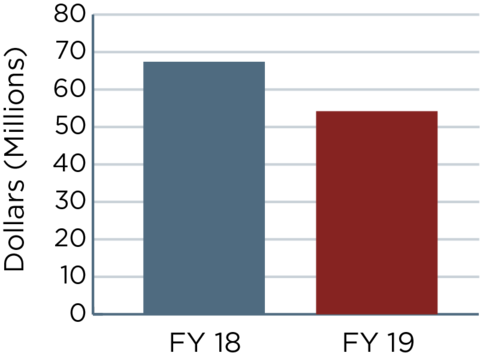 Illustrative program reductions in FY 2019
-$8.3 million focused on standards and protocols for smart grid and other IoT technologies such as wireless protocols for manufacturing
-$4.5 million in work supporting the development of measurements for advanced communications technologies, including first responder indoor localization technologies
---
Program Highlights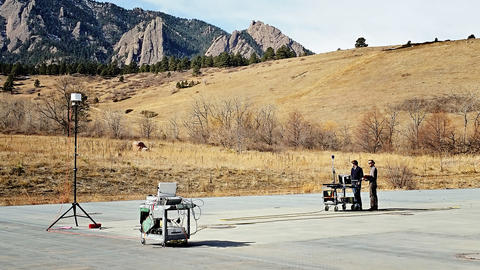 The future of the global economy will rely on systems enabling ubiquitous communication and the ability to make sense of the associated flood of data. NIST's focus on measurement science and standards for advanced communications, networks and data ensures U.S. leadership in these technologies. For example:
NIST organizes a national network of federal, academic and commercial test facilities that provides the unbiased testing, modeling and analyses needed to develop and deploy wireless spectrum-sharing technologies and to inform future spectrum policy and regulations.
By collaborating with stakeholders across government, industry, international bodies and academia, NIST supports U.S. leadership in IoT. NIST supports the development and use of standards, guidelines and related tools to advance the use of connected devices and to secure the environments in which they are deployed across industries.
NIST cultivates trust in AI and machine learning by developing standards, tests and metrics making technology more secure, usable, interoperable and reliable.
NIST is accelerating innovation in technologies relying on complex information relating to human action, behavior or characteristics by providing evaluations, measurements and standards. This complex data access, evaluation and usability affects everything from biometric technologies for forensic science to natural language search technologies.