As managing editor in the NIST Public Affairs Office, I learn every day how our researchers tackle important societal issues in their work. As 2017 comes to a close, I'd like to share how our news during the last year has connected to many of this year's current events.
Protecting Our First Responders
Life expectancy in our nation has declined for the second year in a row, according to the Centers for Disease Control and Prevention, and a significant factor is our nation's opioid epidemic. At NIST, we've developed a method that can protect first responders if they are accidentally exposed to fentanyl, a widespread synthetic opioid.
NIST researchers demonstrate techniques for screening illegal drugs for the synthetic opioids that are causing a spike in overdose deaths.
Getting Ahead of Traumatic Brain Injuries
Credit: 
Webber & Stoughton/NIST
Traumatic brain injuries in athletes, military personnel and first responders remain a major concern. NIST, the NFL, GE and Under Armour partnered in 2015 for Head Health Challenge III to spur the design of advanced materials that can better absorb energy in helmets.
This year, we selected a winner: a collaborative team of materials designers led by Dynamic Research, Inc. The $500,000 award will help fund work to develop new technology that may reduce certain measures of impact by more than 70 percent compared with conventional foams commonly used in protective gear.
A Framework for Thwarting Cyberattacks
Cyberattacks were rampant this year, from the Equifax data breach that exposed sensitive personal information of more than 140 million American consumers to the WannaCry data ransomware attack. Everyone is looking for tools and resources to help them better secure their data.
Enter the NIST Cybersecurity Framework, developed by NIST working closely with the private sector. In May, President Trump ordered that all federal agencies use the framework for managing their cybersecurity risk. Many non-federal organizations have voluntarily adopted the framework since the initial version was finalized in 2014. NIST is collecting public feedback on an updated draft proposed in early December, which will be used to produce a new version of the framework in 2018.
In other cybersecurity news, NIST used new research results to reverse its own long-term guidance on creating strong passwords. Forget about complex strings of symbols that you'll never remember. We offered five easy ways to make a better password, including using your powers of association to make a sequence of words unique to you. Oh, and be sure to use multi-factor authentication to make it harder for your account to get hacked.
For many of us, creating passwords is the bane of our online lives, forcing us to balance the need for security with the desire for something we can actually remember. To help ease our frustration, NIST has released a set of user-friendly, lay-language tips for password creation.
Quantum Leaps
There's a worldwide race underway to take the lead in quantum information, which combines the strange rules of quantum physics with information technology to enable devices with new capabilities. In work that can help lead to advanced new materials, researchers at the Joint Quantum Institute, a collaboration between NIST and the University of Maryland, introduced a quantum simulator that uses more than 50 interacting atoms to mimic magnetic materials. An advance that  may help enable more sophisticated designs for quantum computers, NIST researchers devised a way to control individual charged molecules as effectively as the atoms that were controlled in the past.
Another NIST specialty is atomic clocks, now used in applications far beyond providing accurate time. Researchers at JILA (NIST/University of Colorado-Boulder) introduced a new design for an atomic clock, in which atoms in a three-dimensional cube interact with each other to enable more precise measurements than previously possible. In addition to potentially making satellite-based navigation even more accurate, this new clock technology may one day measure variations in gravitational fields that indicate the presence of water and oil buried deep underground.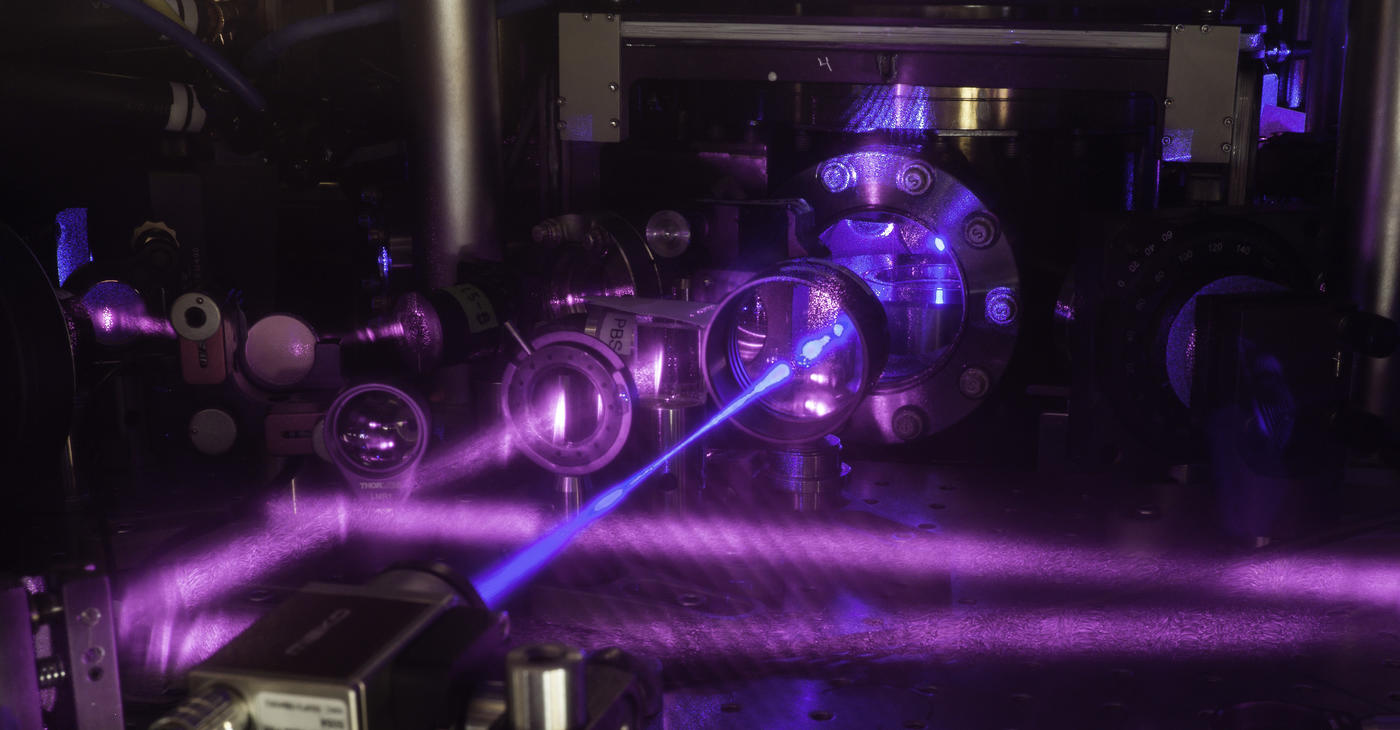 Weathering the Storm
The nation suffered a number of devastating disasters this year, from hurricanes to wildfires. The Hollings Manufacturing Extension Partnership, a NIST program, awarded more than $6 million in emergency funding to help manufacturers in Texas, Louisiana, Florida, Georgia and Puerto Rico recover from hurricanes Harvey, Irma and Maria. During these emergencies, NIST also reached back into its news archives to remind the public that it's important to make sure backup power generators (which produce carbon monoxide during operation) are kept far away from your house.
For those now undertaking recovery and rebuilding efforts, NIST offers a Community Resilience Planning Guide – and a community resilience brochure in Spanish – to help communities build back better and stronger.
If a disaster hits your community, will you be prepared? Are your leaders asking the right questions and taking the right steps to make sure your community could recover quickly and completely? Learn more about the flexible and adaptable resources from NIST's Community Resilience program that will help put your community on the path toward greater resilience.
Don't Get Burned. Water Your Tree.
More than a million fires occurred in the U.S. in 2016, causing 3,390 civilian deaths and 14,650 civilian injuries, according to the National Fire Protection Association. This year, NIST began conducting large-scale experiments in its new, state-of-the-art National Fire Research Laboratory to better understand fire behavior and how different kinds of structures respond to fire.  For the holiday season, we released a dramatic video showing why it's so important to water Christmas tree the entire time you have them up in your home!
Measurement Redefined
Even seemingly abstract NIST research topics have highly practical applications. NIST researchers produced their best measurement yet of Planck's constant, a quantity that can help redefine the international unit of mass, the kilogram, which is currently based on a platinum-iridium cylinder kept in a vault on the outskirts of Paris, France. Defining this unit in terms of a physical artifact slows down science and industry, which rely on precision measurements of mass for everything from drugs to rockets.
NIST is helping to redefine the official base measurement units in terms of fundamental constants. The upcoming expected redefinition of the international system of units (known as the SI) will enable accurate, authoritative measurements to be made anywhere on the planet, facilitating commerce and science alike.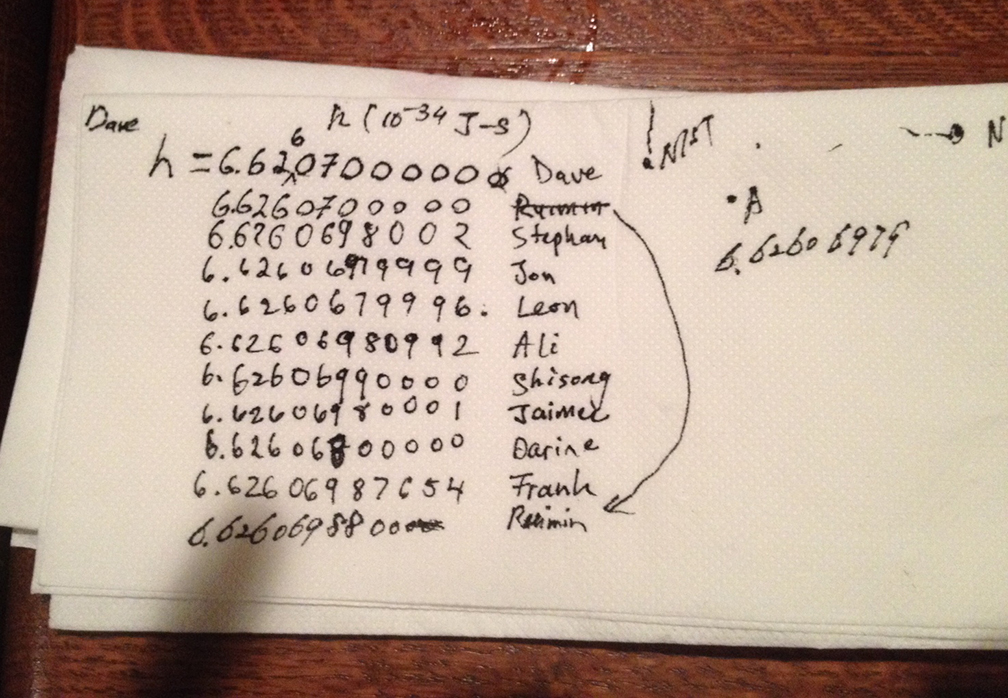 By the Light of the Moon
This year's solar eclipse drew many of our eyes to the beautiful sky, and NIST has been looking to the heavens as well.
You wouldn't think that the Moon's luminous glow has any practical applications, but space-based cameras use the Moon's brightness as a guide to adjust their instruments and help track weather patterns, the health of crops and much more. So NIST has launched a project to make more accurate measurements of the Moon's brightness to make these applications even more precise.
Growing Fast
A critical process to our planet—from agriculture to the atmosphere—is photosynthesis, in which plants use sunlight, water and carbon dioxide to make food and fiber. NIST scientists are developing a potentially revolutionary method that would serve as a speed gun for photosynthesis, enabling measurements in real time. This could greatly advance efforts to monitor crops, forests and the amount of carbon dioxide that plants naturally pull out of the atmosphere.
A Dizzying Calculation
Often, NIST researchers look to the future to see what's possible. Researcher Stephen Jordan is exploring the computational power of the entire universe, providing insights into what's possible with quantum computers made on Earth. Recent work from Jordan and his collaborators suggests that computations in the environment of a black hole, where both gravity and quantum physics effects are strong, wouldn't necessarily solve problems any more efficiently than quantum computers on Earth.
Can a close look at the universe give us solutions to problems too difficult for a computer—even if we built a computer larger than a planet—to solve? In this video, physicist Stephen Jordan reflects on this question and more as he explores the intersection of quantum physics and general relativity.
Resolve to Stay Informed
With 2018 upon us, we hope you expand your own horizons and have a great year!
If you'd like to know about the next exciting development at NIST, and upcoming posts in the Taking Measure blog, you can sign up for email alerts, and follow us on Facebook, Twitter, YouTube, LinkedIn, and Instagram.