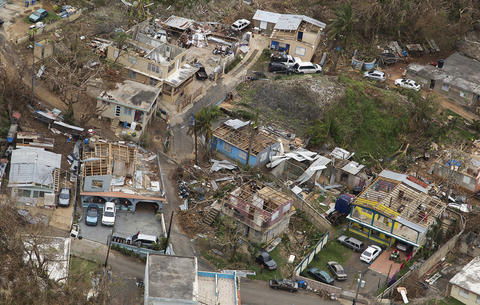 GAITHERSBURG, Md.—The Hollings Manufacturing Extension Partnership (MEP), a program of the U.S. Commerce Department's National Institute of Standards and Technology (NIST), has awarded a total of $3 million to help small and medium-sized manufacturers recover from hurricanes Irma and Maria.
The MEP National Network™ Centers in Florida and Puerto Rico, FloridaMakes and PRiMEX, will use the funding to identify and provide recovery support to small and medium-sized manufacturers who are suffering from physical damage to their facilities, labor shortages and other disruptions caused by the storms.
"The Trump Administration will continue to support small businesses as they recover from these devastating storms," said Secretary of Commerce Wilbur Ross. "We want to ensure manufacturers in Florida and Puerto Rico have every opportunity to rebound."
FloridaMakes, in Orlando, will receive $2 million to support the small and medium-sized businesses among the more than 17,000 manufacturers in those counties affected by Hurricane Irma's landfall on Sept. 10, 2017. These companies employ more than 330,000 workers.
Hurricane Irma also caused damage in Puerto Rico, but Hurricane Maria brought major destruction: Every single one of the island's 1,620 manufacturers was affected, along with their nearly 18,000 employees. PRiMEX, based in San Juan, will receive $1 million.
These are the third and fourth awards made by MEP in response to this year's devastating storms. In October, MEP awarded $3 million to its centers in Texas and Louisiana to help manufacturers in those states recover from Hurricane Harvey.
"The U.S. economy depends on the contributions of smaller manufacturers like those in Florida and Puerto Rico," said Under Secretary of Commerce for Standards and Technology and NIST Director Walter Copan. "For example, Puerto Rico's pharmaceutical manufacturers are an integral part of the U.S. pharmaceutical industry. With this funding, we can help protect important supply chains that impact the health and safety of our citizens."
Since 1988, MEP has worked to strengthen U.S. manufacturing. As a public-private partnership, MEP delivers a high return on investment to taxpayers. For every dollar of federal investment, the MEP national network generates $17.90 in new sales growth for manufacturers and $27 in new client investment. This translates into $2.3 billion in new sales annually. And, for every $1,501 of federal investment, MEP creates or retains one manufacturing job.
As a non-regulatory agency of the Commerce Department, NIST promotes U.S. innovation and industrial competitiveness by advancing measurement science, standards and technology in ways that enhance economic security and improve our quality of life. To learn more about NIST, visit www.nist.gov.