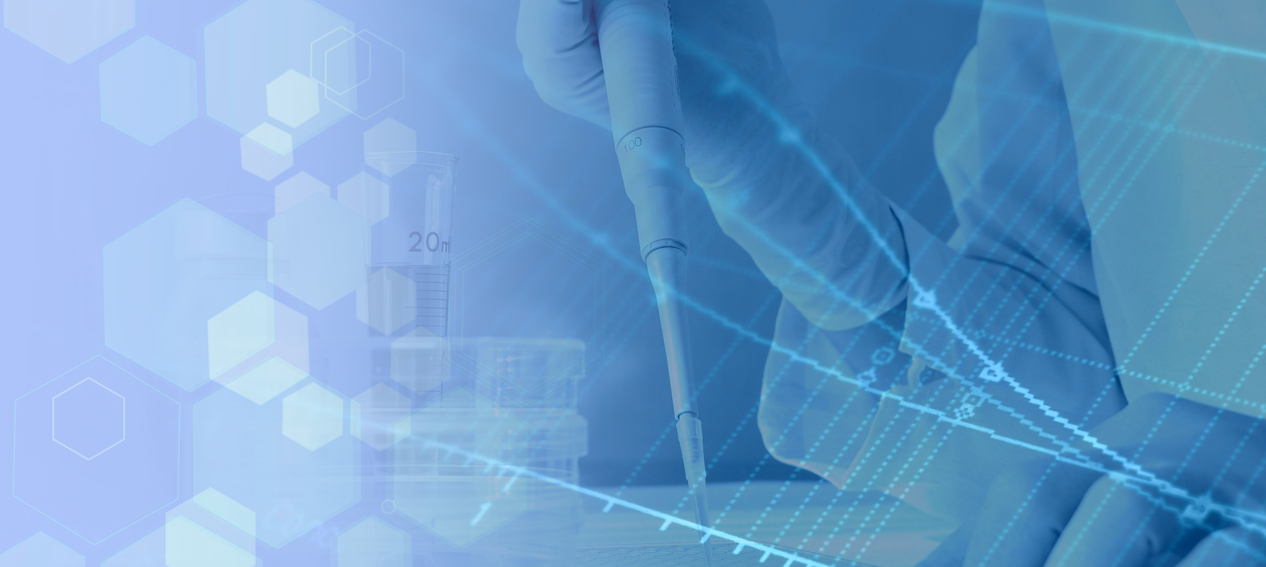 The National Institute of Standards and Technology (NIST) helps the biotechnology sector overcome challenges in research, product development, and manufacturing by providing reliable, reproducible measurements, reference materials, and data.
To continue to lead the fast-growing global bioeconomy, the U.S. biotechnology enterprise needs to understand and control biological processes. To do that, they need measurements. NIST is a pioneer in applying the quantitative rigor of physics and chemistry to biology. Our work spans from basic and applied measurement science, to reference materials and validated data sets. NIST's work benefits stakeholders throughout the bioeconomy:
Manufacturers of biopharmaceuticals, advanced therapeutics, and clinical diagnostics
The food, energy, and agriculture industries
The biological research enterprise and its suppliers and manufacturers
Government agencies, including biotechnology regulators
Benefits
Economic Security
The U.S. biopharmaceutical industry directly employs nearly 1 million people with jobs that pay more than twice the average salary of other jobs. 

The National Institute for Innovation in Manufacturing Biopharmaceuticals (NIIMBL), funded by NIST and matching funds from industry and academia, is a national resource for solving precompetitive problems in manufacturing advanced biologic therapies, and workforce training. NIIMBL is part of the Manufacturing USA network.
The NIST Biomanufacturing Initiative supports development and manufacturing of biopharmaceuticals. NIST reference materials and data are used to verify and improve methods for quality control, and evaluate the performance of new analytical methods and manufacturing technologies, accelerating innovation. 

NIST administers the U.S. Mirror Committee of the International Organization for Standardization Technical Committee on Biotechnology, creating an infrastructure for American influence and participation in global biotechnology standards development, ensuring our place in international markets. 
The Institute for Bioscience and Biotechnology Research (IBBR), a NIST and University of Maryland joint research institute, fosters cross-disciplinary approaches to discovery and translation that expand the bioeconomy in the state of Maryland and across the country.
The NIST Genome Editing Consortium works with industry leaders to develop measurements and standards to increase confidence in powerful new tools for altering DNA, helping biotech develop new therapies and products. 
The advanced therapies program furthers cell and genome measurements and technology to accelerate therapeutic products from research and development to commercialization. 
The NIST Engineering Biology Initiative is establishing an infrastructure for accurate measurement of biological systems, creating platform technologies and tools to design and test engineered organisms and biological products, and developing models for predicting the function of engineered systems, contributing to U.S. leadership in technologies essential to the bioeconomy.
Human Health 
NIST reference materials inform regulatory decisions and enable the development and approval of new biopharmaceuticals and lower-cost generic versions, so-called biosimilars, helping more Americans access these life-saving medicines. 
NIST cancer biomarker research and reference materials help ensure that patients get precision medicine treatments matched to their tumor types. 
The Genome in a Bottle consortium, hosted by NIST, developed a world-first human DNA reference material. The FDA used this resource to approve one of the first next-generation sequencers for fast, less expensive genetic testing for clinical use. 
The microbiome program helps the biomedical sector accelerate development of new diagnostics and treatments based on harnessing or targeting microbes. 
National Security 
NIST, in collaboration with the U.S. Food and Drug Administration, Department of Homeland Security, and Defense Advanced Research Projects Agency, is developing microbial standards and reference materials for pathogen detection in both clinical settings and the field, to protect patients from infectious agents and warfighters from biothreats. 
NIST measurement tools help assess the purity of raw and starting materials used in biomanufacturing, contributing to the security of the supply chain and biological products. 
NIST is leading the development of measurement technologies and standards for better detection and monitoring of potential threats posed by emerging biotechnology. 
NIIMBL's goal of improving the efficiency of U.S. biopharmaceutical production processes supports manufacturing of vaccines and therapeutics on demand to respond to pandemics, decreasing reliance on stored treatments or treatments made offshore.