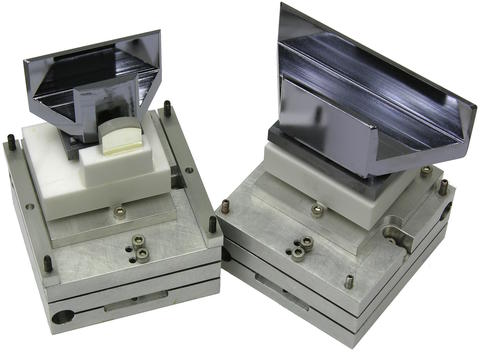 Precise knowledge of the shape and position of x-ray emission lines is the basis of connecting x-ray diffraction measurements to the Système Internationale d'Unités (SI), the official worldwide standard for making any measurement.  Measurements of position of x-ray emission lines have been made been made over a long period of time.  However, it was not until the work of Deslattes et al. at NIST on the x-ray optical interferometer (XROI) (see, for example, Update on crystal lattice measurements at NIST), that provided an absolute measurement of the lattice constant of silicon, that these measurements have been able to be made in a manner directly traceable to base units of the SI.  This connection is made via Bragg's law, that connects the lattice constant d of a crystal to the diffraction angle θ and the x-ray wavelength λ:  λ=2 d sin(θ). Since then, very few measurements of absolute line positions have been made, and improvements in technology have made it possible to improve on those measurements.   
During the commissioning of the PBD, we came to realize that it had become the most precise angular platform in the world available to the diffraction community.  The space in which it is located is ideally suited to precision X-ray line measurements, since it is very well temperature controlled, to 0.01C, and isolated from most sources of environmental interference.  By mounting silicon crystals with SI-traceable lattices, we have a system which can make wavelength measurements.  The use of an X-ray camera to digitize the diffracted X-rays makes it possible to characterize the optical aberrations which have previously set limits on such measurements.
Mounting 2 3-bounce channel-cut silicon crystals on the PBD stages allows us to use the system as a modified double-crystal diffractometer (DCD).  The crystals can be rotated into non-dispersive mode, providing an absolute measurement of the angular relation between the crystals (the diffracting planes are exactly antiparallel in this configuration).  Then, without disturbing the system, they can be rotated into dispersive mode, which results in the instrument acting as a very narrow-band x-ray monochromator, with the transmitted energy being determined from the very well known angles via Bragg's law.  By scanning the angle between the crystals, one can measure the intensity of the x-ray emission from an x-ray source as a function of wavelength.  The energy scale which results from this work is accurate to ΔE/E < 0.5 ppm, within k=2 expanded uncertainty (approximately 95% confidence limits).