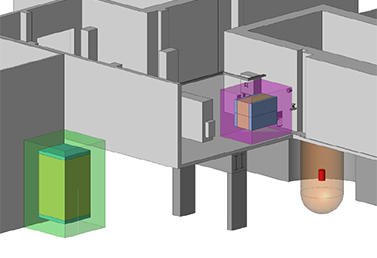 A recent global analysis of short baseline (O ~ 10-100 m) reactor antineutrino experiments suggests a significant deficit in the observed flux of antineutrinos compared to calculation. Similar anomalies have been observed in neutrino source experiments. It has been suggested that these deficits could be due to the existence of a new particle, a sterile neutrino, into which the known states oscillate. If this is the case, experimental verification would truly be one of the most exciting discoveries in modern physics. Alternatively, these anomalies could point to a lack of understanding in the modeling of neutrino emission from nuclear reactors and the sources in question. Interestingly, recent experimental results have also shown that the energy distribution of antineutrinos from nuclear reactors is different than expected. PROSPECT, a precision oscillation and spectrum experiment, located at the High Flux Isotope Reactor (HFIR) at ORNL will measure the antineutrinos from a research reactor at a distance of less than 10m to resolve these questions. In addition, a successful measurement of reactor antineutrinos with a detector in or near the reactor building will open new ways for nuclear safeguarding and standoff reactor monitoring.
Sensitivity at 3-sigma to 3+1 oscillation parameters for Phase I (near detector, 1 year and 3 years) and Phase II (near and far detectors, 3 years). Excellent coverage of allowed phase space is achieved. The 3+1 best-fit (star) is addressed at high confidence with a single year of Phase I running.
PROSPECT will consist of two phases, a near detector at roughly 7-10 m from the HFIR core and, if warranted, a second detector at a distance of 15-18 m. Neutrino interaction probabilities are extremely low, so each detector will be a minimum of two tones active volume. Both detectors will consist of enriched lithium-loaded liquid scintillator with pulse shape discrimination capability for background reduction. The active detector region will be segmented providing a way of measuring the antineutrino energy spectrum as a function of distance from the core and providing high sensitivity to the oscillation phenomena associated with sterile neutrinos. The detectors will have significant shielding to reduce the primary backgrounds from cosmogenic fast neutrons and should achieve a signal to background of approximately one-to-one. This will allow high sensitivity to the suggested region of possible oscillation parameters in three years of running.
Comparison of the expected PROSPECT spectrum measurement to different models, two using beta-spectrum conversion and one ab-initio database calculation. Shown are expected PROSPECT statistical and total uncertainties, showing the ability to distinguish between predictions and inform reactor models.
NIST is playing a significant role in the PROSPECT experiment, continuing for example, our program to develop in lithium loaded liquid scintillators with pulse shape discrimination capability. In addition, NIST has played a central role in understanding the science-driven design requirements, background simulations and shielding development, as well as characterization of reactor and cosmogenic backgrounds.
The official PROSPECT website: http://prospect.yale.edu
Top right image: The layout of the PROSPECT experiment at the HFIR research reactor at ORNL. Shown are the very compact HFIR reactor core (red), the near detector (Phase I), and the far detector (Phase II) that can be mounted to further enhance sensitivity to short-baseline neutrino oscillations.