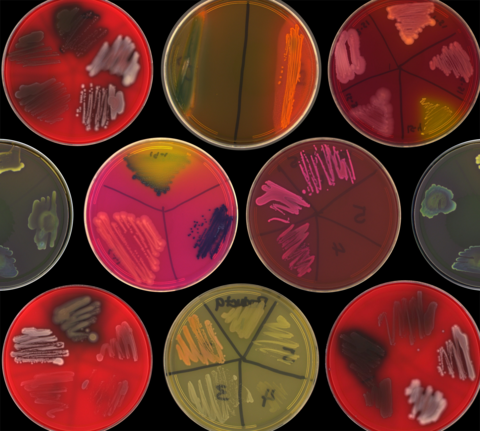 Microorganisms of interest include but are not limited to those relevant to: biomanufacturing of advanced therapy products; rapid microbial testing; microbial therapeutics (e.g., live biotherapeutic products, probiotics, and fecal microbiota transplantations (FMTs)); infectious disease identification and surveillance; engineering biology; and animal, human, agricultural, or environmental microbiome research. NIST will use microbial strains or sets of microbial strains from the NMSC to address stakeholder needs. These applications may include but are not limited to:
Interlaboratory studies

Incorporation into reference materials

Development of tools for measurement assurance

Development, evaluation, and validation of methods
The NMSC is not part of the Rapid Microbial Testing Methods (RMTM) Consortium. Any strains provided to the RMTM Consortium will not be transferred to the NMSC and would need to be submitted to the NMSC, if desired.
Terms and Conditions
Unless otherwise agreed in writing between Depositor and NIST, strains deposited in the NIST Microbial Strain Collection (NMSC)  are deposited without conditions, are deposited permanently, and will be in the irrevocable custody of NIST.  Strains will not be returned to the submitting entity but may be destroyed at NIST's discretion.

NIST may use, but is not obligated to use, all submitted strains in any manner consistent with the Purpose of the NMSC, including but not limited to: conducting research; redistributing the strains to interested parties, as available, for research consistent with the Purpose of the NMSC; using the strains for interlaboratory studies; developing reference materials; creating derivative strains; and publishing the results related to any use of the strains.

As applicable, Depositor represents and warrants that any certification executed in Section 7 of the Deposit Form is true and correct to the best of Depositor's knowledge.

The Contact Person for Depositor represents and warrants that they have the authority to make the Deposit on behalf of the organization.

The deposit of one or more strains in the NMSC in no way indicates that NIST has or will endorse Depositor as an individual or organization. Depositor

may not claim, infer, or imply Governmental endorsement of their Research Project, personnel conducting the Research Project or any commercial product(s) or service(s).

Users of the NMSC who create Intellectual Property while using the NMSC strains shall retain their rights in such Intellectual property

. 

Completing and submitting the NMSC Deposit Form to NIST signifies Depositor's consent and agreement to all Terms and Conditions.
Depositor Responsibilities
Depositors will complete the Deposit Form and once approved by NIST, will submit one aliquot (in one of the several approved formats: agar plate/slant, agar stab, frozen glycerol stock, or lyophilized material) per strain to the NMSC. NIST will confirm quality of sample sent and may require an additional sample if an initial quality check fails (e.g., low viability, contamination). Additional instructions are included in the Deposit Form.