New NIST Child Care Center:  
The FY2009 appropriations included $7.2M for a new NIST Child Care Center

Will expand our capacity to 154 (currently 99), allow us to accept children at 6 weeks of age (currently 18 mos.), will have 3 infant/toddler, 2 twos, 4 preschool, 1 kindergarten and 1 school-age classroom

Larger classrooms, addition of a multi-purpose room, canopied access to playground areas, greater storage, enhanced administrative/staff areas, infant nursing room, etc.

New building will be 23,300 sq ft (current buildings are 6,057 sq ft)

Groundbreaking Occurred on August 24, 2010.

Preliminary schedule:

Construction: Sept 2010 - Feb 2012
Move-in/Licensure: May-June 2012
---
Construction Photos
   Progress as of Nov 2011.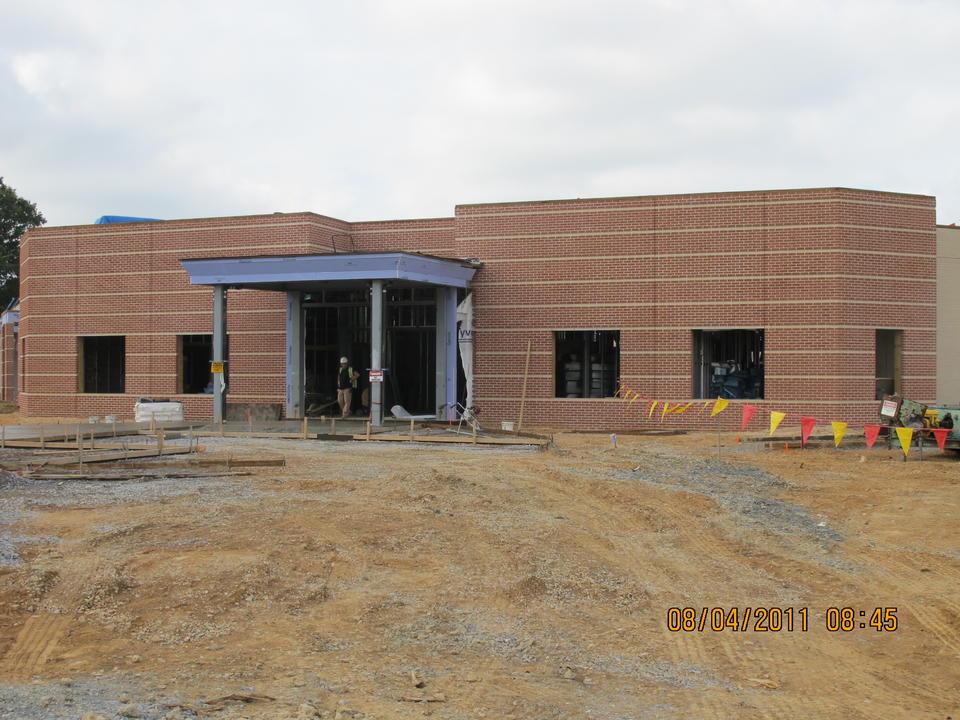 August 4, 2011: The brick work is almost complete, front side.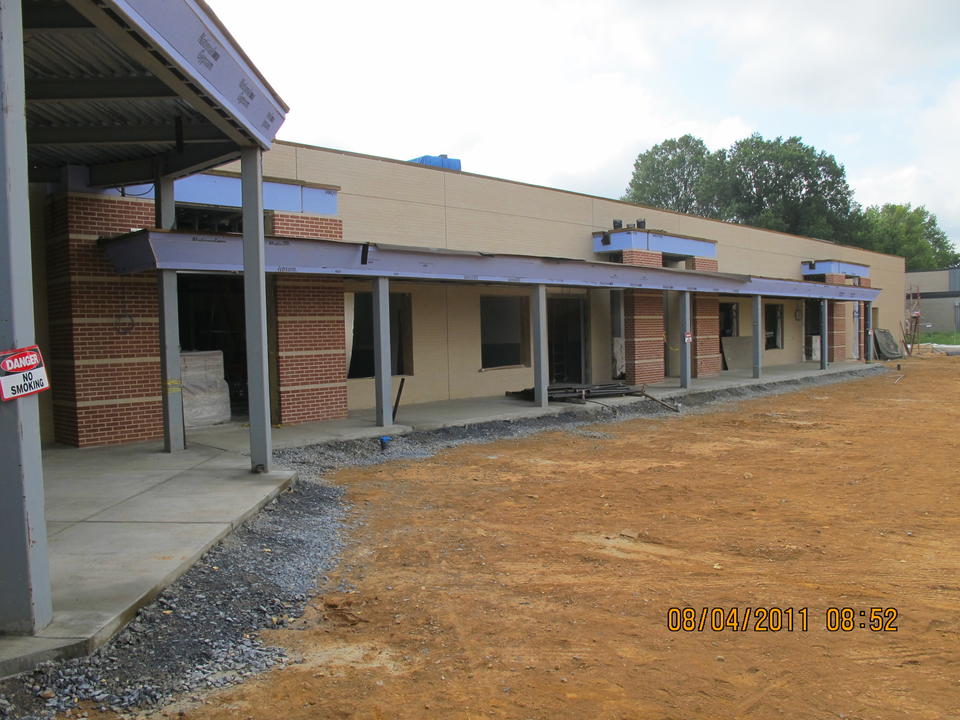 August 4, 2011: Back side of the new center.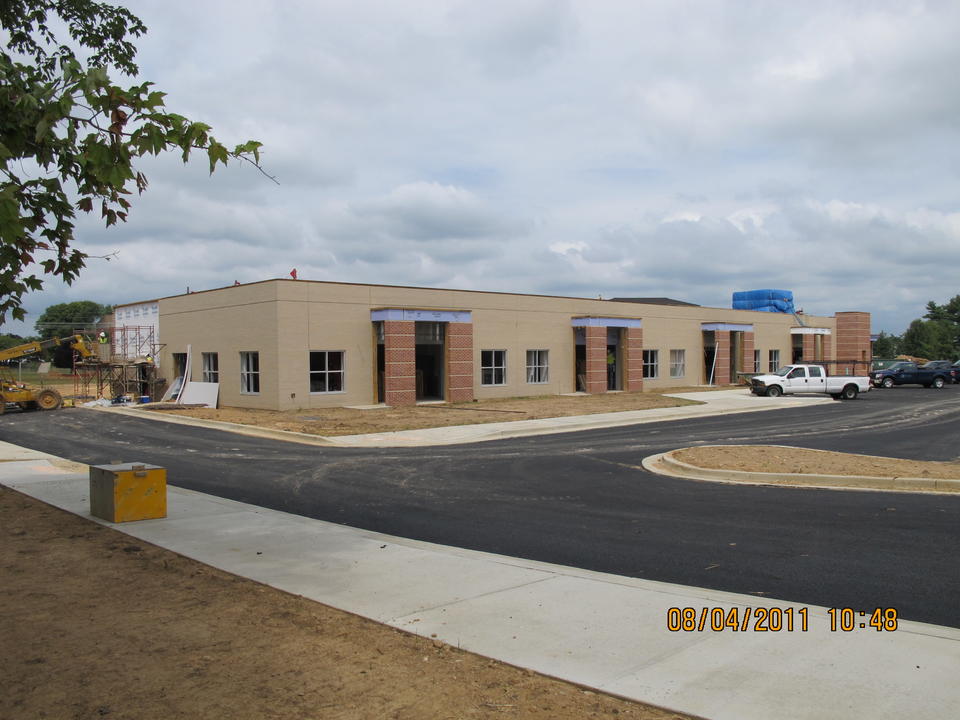 August 4, 2011: Grading and paving of parking lot for new center.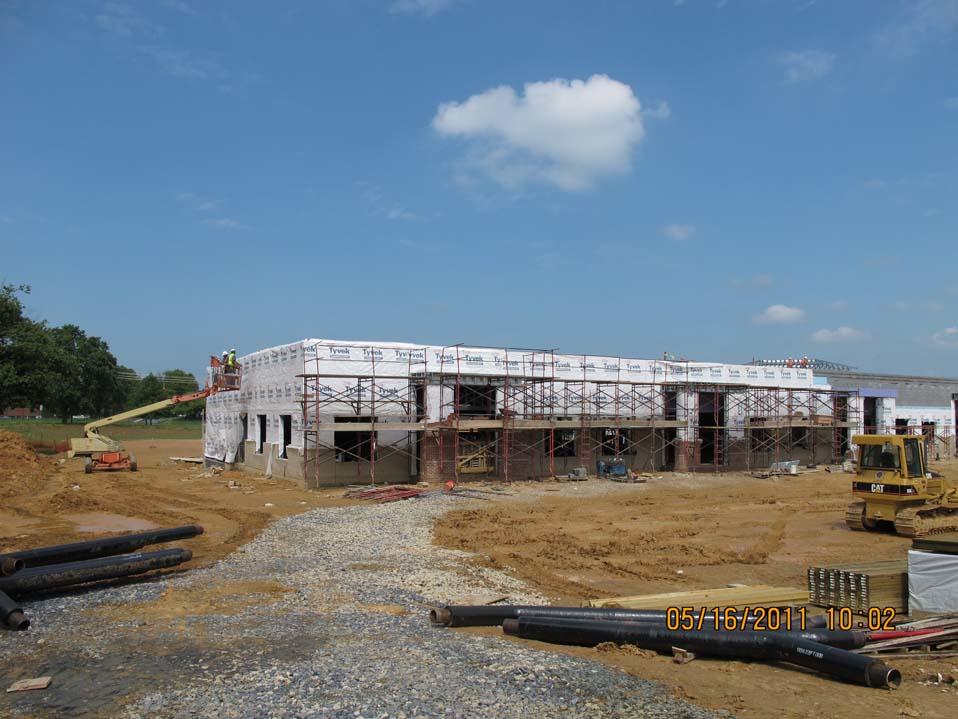 May 16, 2011: Brick work begins.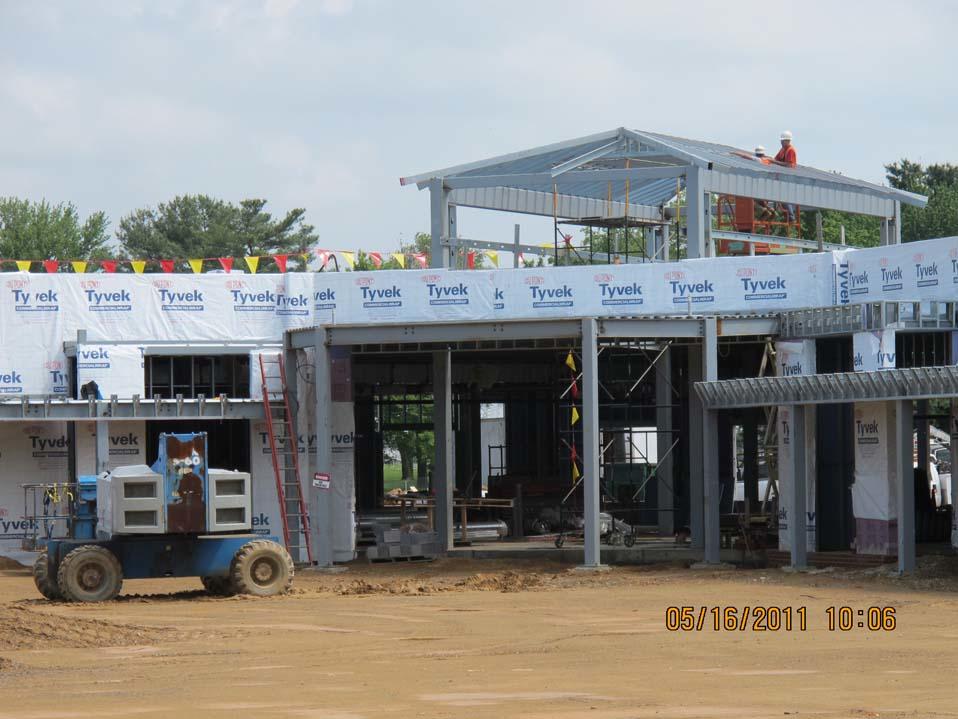 May 16, 2011: Roofing work continues.

On March 16, 2011 the framing for the new center is well underway.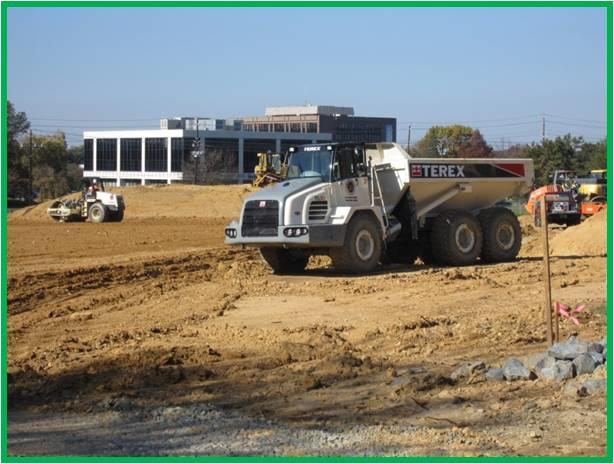 Grading of the site for the new center, Nov 2010.