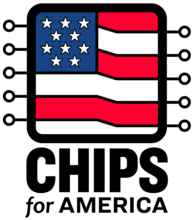 Today, the Department of Commerce announced it has reached an initial agreement with a new nonprofit organization called SemiUS, the expected operator for the National Semiconductor Technology Center (NSTC). This follows the Department's recent announcement that an independent committee selected the inaugural Board of Trustees of this new nonprofit organization.
"We are building a strong semiconductor research and development ecosystem that will enable the U.S. to be the world's technological superpower. The NSTC is at the center of this effort," said U.S. Secretary of Commerce Gina Raimondo. "Today's announcement is an important milestone in Commerce's work to stand up the NSTC and is going to ensure the U.S. leads the way in the next generation of semiconductor technologies and empowers the current and future generation of scientists, engineers, and innovators."
"The NSTC will provide domestic access to advanced prototyping capabilities for the research and development community. It will support U.S. technical leadership and streamline innovation for the production of American technology on shore, while also growing domestic semiconductor manufacturing and supporting well-paying jobs," said Under Secretary of Commerce for Standards and Technology and National Institute of Standards and Technology (NIST) Director Laurie E. Locascio.
Today's agreement lays the foundation for initial operations and provides a path to the long-term execution of the ambitious vision that CHIPS for America laid out for the NSTC.
Below is the press release SemiUS issued at SemiUS.org:
----
SemiUS ANNOUNCED AS FUTURE OPERATOR OF THE NATIONAL SEMICONDUCTOR TECHNOLOGY CENTER (NSTC)
The Board of Trustees is excited to announce the incorporation of a new nonprofit entity, named SemiUS, to operate the future research and development consortium known as the National Semiconductor Technology Center (NSTC). The NSTC is a key part of CHIPS for America's research and development program established at the Department of Commerce through the CHIPS and Science Act to secure and extend U.S. technological leadership into the 21st century.
The NSTC will be a public-private consortium authorized and funded through the bipartisan CHIPS and Science Act to serve as the focal point for research and engineering throughout the semiconductor ecosystem, advancing and enabling disruptive innovation to provide U.S. leadership in the industries of the future. SemiUS will work closely in partnership with the U.S. Department of Commerce and other agencies to develop and implement a wide variety of programs to fulfill the mission of the NSTC consortium.  More information on the Department of Commerce's vision and strategy for the NSTC can be found here: CHIPS for America: A Vision and Strategy for the National Semiconductor Technology Center (nist.gov) ⤤.
Early planned activities at SemiUS will include hiring a Chief Executive Officer and an executive team, establishing a membership structure for the consortium, and developing a timeline for the sequencing of program activities, which are expected to commence in 2024.
"SemiUS is a purpose-built entity that intends to build a world-class team who can execute the strong vision of a new center for semiconductor innovation in the United States," said Jim Plummer, board chair and the John M. Fluke Professor of Electrical Engineering at Stanford University.  "The new trustees are excited to get started."
"CHIPS for America is pleased to see such quick movement by the SemiUS Trustees to incorporate a nonprofit organization and start operations," said Lora Weiss, director of CHIPS for America's Research and Development Office.  "We look forward to partnering with this outstanding team to build and operate a new research, development, and innovation resource for the nation."