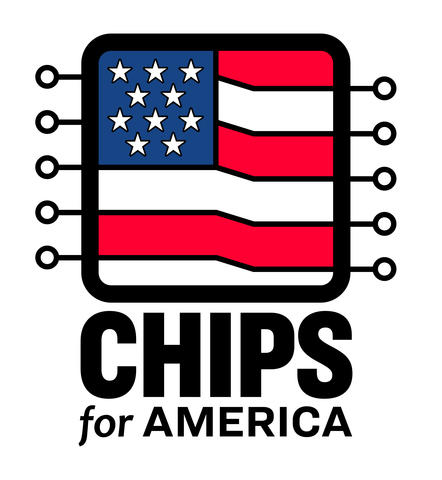 WASHINGTON, D.C. — Today, an independent selection committee announced the incoming board of trustees that is expected to oversee a nonprofit entity that will operate the National Semiconductor Technology Center (NSTC). The NSTC is the core research and development (R&D) component of the Department of Commerce's CHIPS for America program. 
The NSTC will be a hub of collaboration for members of the entire semiconductor manufacturing and supplier ecosystem and will accelerate the pace of innovation and help lower the cost and time required to bring new technologies to market. 
The newly selected board members will now begin the process of creating a nonprofit entity that is expected to run the NSTC and hire executive leadership. The Department of Commerce expects to enter into a funding agreement with the newly formed nonprofit so that it can begin to operate the NSTC. 
In a joint statement, selection committee members Janet Foutty, John Hennessy, Jason Matheny, Donald J. Rosenberg and Brenda Darden Wilkerson said, "We are honored to have served in this capacity to help stand up the NSTC, which will be a truly transformational institution for the semiconductor industry. The incoming members of the board of trustees are distinguished in their expertise, experience and leadership abilities. We appreciate their generosity in giving back to the American microelectronics sector to make it the world's best."
"We are on a mission to bring semiconductor manufacturing back to America and secure our national and economic security, and to do that, we must continue to lead the world in semiconductor R&D. The NSTC is going to supercharge chip technology and innovation ecosystems across the country so that cutting-edge developments in semiconductor design and manufacturing happen here in the U.S.," said Secretary of Commerce Gina Raimondo. "I am grateful to this outstanding group of leaders for answering the call to serve our nation and advance America's technological leadership."
"The members of the board of trustees will help to establish an NSTC that is visionary, agile and responsive to the needs of the semiconductor ecosystem," said Under Secretary of Commerce for Standards and Technology and National Institute of Standards and Technology (NIST) Director Laurie E. Locascio. "The NSTC will provide our domestic manufacturing industry with technological advances that will keep American-made products competitive, and it will help train the next-generation workforce to make these products in the world's most advanced facilities."
"President Biden has secured historic legislation to revitalize America's leadership in semiconductors, and today's milestone is a critical step to support cutting-edge research and development in the next generation of chip technologies," said Director of the National Economic Council Lael Brainard.
In the Federal Register Notice calling for selection committee nominees, they were tasked with identifying "distinguished, purpose-driven, visionary leaders" for the NSTC. The initial members of the incoming board of trustees are:
Robin Abrams has over four decades of experience in building and operating technology companies and startups. Prior leadership roles include service as interim chief executive officer (CEO) of ZILOG Inc., a provider of integrated microcontroller products; CEO of Firefly Communications Inc.; CEO of VeriFone, a world leader in payment and commerce solutions; and president of Apple Americas. Abrams earned her B.A. and J.D. from the University of Nebraska. 
Craig R. Barrett is the retired CEO and chairman of Intel Corporation, where he rose through the ranks to become chief operating officer in 1993, president in 1997, CEO in 1998 and served as chairman of the board of directors from 2005 to 2009. Today, he is an advocate for improving science, technology, engineering and mathematics education. Barrett earned his B.S., M.S. and Ph.D. from Stanford University.
L. Reginald (Reggie) Brothers is a principal with MIT Lincoln Laboratory and an operating partner at AE Industrial. He served as CEO of BigBear.ai, chief technology officer of Peraton, and principal with The Chertoff Group. Prior to those roles, he served as Under Secretary, Science and Technology, U.S. Department of Homeland Security; Deputy Assistant Secretary, Research, U.S. Department of Defense; and held senior roles at the Defense Advanced Research Projects Agency, BAE Systems, Draper Laboratory, Envoy Networks and Lincoln Laboratory. Brothers earned his B.S.E.E. from Tufts University, M.S.E.E. from Southern Methodist University, and Ph.D. from Massachusetts Institute of Technology. 
Nicholas (Nick) Donofrio is a 44-year IBM veteran who led IBM's technology and innovation strategies from 1997 until his retirement in October 2008. He was also the vice chairman of the IBM International Foundation and the chairman of the board of governors for the IBM Academy of Technology. His most recent responsibilities included IBM research, governmental programs, technical support and quality, corporate community relations, and environmental health and product safety. He holds seven technology patents and is a member of numerous technical and science honor societies. Donofrio earned his B.S.E.E. from Rensselaer Polytechnic Institute and M.S.E.E. from Syracuse University. 
Donna L. Dubinsky is an entrepreneur best known as CEO of Palm Computing and Handspring, pioneers of the first successful hand-held computers and smartphones. She co-founded and served as chair/CEO of Numenta since 2005, where she continues to act as chair. Donna recently served as senior counselor to the U.S. Secretary of Commerce. She also served on the board of Yale University from 2006-2018, including two years as senior trustee; and was a director of Intuit from 1999-2006. Dubinsky earned a B.A. from Yale University and an M.B.A. from Harvard Business School. 
Erica R.H. Fuchs is a professor of engineering and public policy at Carnegie Mellon University, and, by courtesy, in the Department of Materials Science and Engineering and Heinz College of Information Systems and Public Policy. She is the founding director of the National Network for Critical Technology Assessment and was the founding director of Carnegie Mellon University's Manufacturing Futures Initiative, which today is an endowed institute. She serves on the Massachusetts Institute of Technology (MIT) Corporation Visiting Committee for the MIT Institute for Data, Systems and Society. Fuchs earned her Ph.D., S.M. and S.B. degrees from Massachusetts Institute of Technology. 
James D. (Jim) Plummer is the John M. Fluke Professor of Electrical Engineering at Stanford University. He was dean of the Stanford Engineering School from 1999-2014. His technical work is in the fields of semiconductor devices and technology with contributions to CMOS logic and high-voltage devices. His textbooks on chip technology are used worldwide. He has served on the board of directors of companies including Intel and Cadence. He earned his B.S. from UCLA and his M.S. and Ph.D. in electrical engineering from Stanford University. Plummer will serve as the inaugural chair.
To learn more about the NSTC structure, see A Vision and Strategy for the National Semiconductor Technology Center, published in April 2023.
The bipartisan CHIPS and Science Act established four research and development programs at the Department of Commerce that are being overseen by the CHIPS Research and Development Office within the National Institute of Standards and Technology (NIST): the National Semiconductor Technology Center, the National Advanced Packaging Manufacturing Program, up to three new Manufacturing USA institutes dedicated to semiconductors, and the CHIPS R&D Metrology Program.   
About CHIPS for America 
CHIPS for America is part of President Biden's economic plan to invest in America, stimulate private sector investment, create good-paying jobs, and make the U.S. competitive in the 21st century. CHIPS for America includes the CHIPS Program Office, responsible for manufacturing incentives, and the CHIPS Research and Development Office, responsible for R&D programs. Both offices sit within the NIST at the Department of Commerce. NIST promotes U.S. innovation and industrial competitiveness by advancing measurement science, standards and technology in ways that enhance economic security and improve our quality of life.