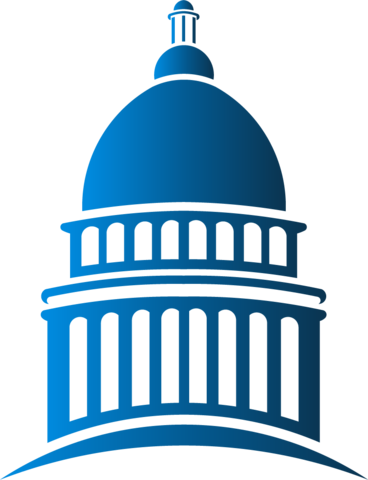 U.S. Federal Government Programs and Resources to Gear Up for
Cybersecurity Career Awareness Week
October 18-23, 2021
 Here are just a few of the United States federal government resources and activities that will help you advocate to others the pursuit of a career in cybersecurity:
Learn about careers, find career information, and locate career resources and advice with CareerOneStop. A career profile is a great place to start your career research. Visit the Occupation Profile to see details for any one or more of 950 careers.
---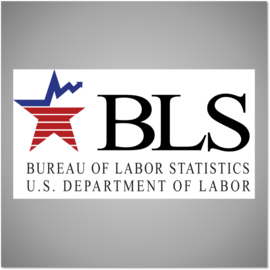 ---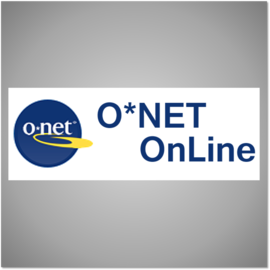 O*NET OnLine is another tool for career exploration and job analysis! The O*NET OnLine tool has detailed descriptions of the world of work for use by job seekers, workforce development and Human Resource professionals, students, researchers, and more! You can search by Keyword or O*NET-SOC Code. It also includes a list of technologies frequently included in employer job postings and a MyNextMove for veterans. 
---
Are you a career seeker looking for apprenticeship opportunities? Are you an employer that wants to explore how building an apprenticeship program will help grow your business? Visit Apprenticeship.gov, the one-stop source for all-things apprenticeship.
National Apprenticeship Week takes place the second week in November. Explore the apprenticeship resources or search for cybersecurity on the apprenticeship finder portal.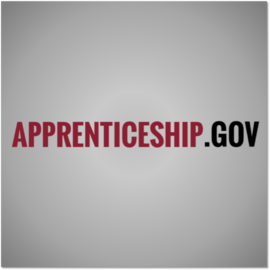 ---
Match your interests and skills to a career with a CareerScope assessment. Use this online tool to get recommendations for careers you may enjoy and succeed in, and training programs to help you get started. Then search for jobs, get help translating your military skills and experience to civilian jobs, and access other career resources.
To learn more visit VA Careers and Employment
---
Presidential Cybersecurity Education Award

The Presidential Cybersecurity Education Award is bestowed by the United States Secretary of Education (Secretary) on educators in the field of cybersecurity to honor their contribution to the education of our nation's students.
The award is presented annually to two educators—one at the elementary level and another at the secondary level—who demonstrate superior achievement in instilling skills, knowledge, and passion with respect to cybersecurity and cybersecurity-related subjects. The award recognizes demonstrated superior educator accomplishment as well as academic achievement by the educator's students.
Educators from all 50 states, the District of Columbia, Puerto Rico, American Samoa, the Commonwealth of the Northern Mariana Islands, Guam, the U.S. Virgin Islands, and the Department of Defense Education Activity (DoDEA) schools are eligible to apply or be nominated. Award recipients embody the expertise and dedication of educators who are critical to increasing the cybersecurity awareness of all students, inspiring the nation's future cybersecurity workforce, and contributing to a more secure society. 
The 2022 application process is to be announced. View the 2021 Presidential Cybersecurity Education Award application process for reference.
---

The U.S. Department of Education CTE CyberNet professional development academies increase the number of career and technical education (CTE) teachers who can effectively prepare students for cybersecurity education and careers.
Through a localized academy approach, teachers gain strategies and tools to deliver more rigorous, standards-aligned CTE cybersecurity programs of study, which prepare students for postsecondary education and/or work-based cybersecurity learning. Academies are designed to help educators impart the knowledge, skills, and abilities outlined in the National Initiative for Cybersecurity Education (NICE) framework, as defined by the National Institute of Standards and Technology (NIST).
To learn more visit CTE CyberNet.
---
The National Centers of Academic Excellence in Cybersecurity (NCAE-C) is a cybersecurity education program to encourage high quality academic programs resulting in Associates, Bachelors, Masters and Doctorate degrees and certificates with the goal of producing students prepared for the challenges of careers in cybersecurity.  Designated Community Colleges, Colleges and Universities are also leaders in their communities, encouraging cybersecurity best practices in education, government and industry, and participating in the development of cybersecurity professionals.  The National Security Agency provides program guidance and management in partnership with the Cybersecurity and Infrastructure Security Agency (CISA) and the Federal Bureau of Investigation (FBI), and in collaboration with numerous other Federal departments and agencies.
Want more information about NCAE-C designation or about participating academic institutions?
Visit the CAE Community to learn about specific academic institutions, current initiatives in cybersecurity education pathways, workforce development, curriculum development and resources, and other critical national challenges.  This site also offers information on current events in cybersecurity education!
The original CAE Application Tool is available at this site for historical data, and links to requirements and resources and the list of designated institutions. Visit NCAE-C for more information.  
The CAE Community also has K12 resources! Please visit Regions Investing in the Next Generation (RING) project for the most up-to-date information on the K12 RING project as well as resources for K12 teachers and students!
---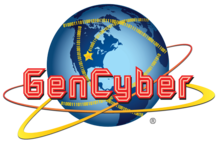 GenCyber – Inspiring the Next Generation of Cyber Stars
The National Security Agency's GenCyber program provides year round cybersecurity experiences for students and teachers through a competitive grants selection process in response to a recognized need to develop cybersecurity awareness and teach sound cybersecurity fundamentals at the K-12 levels. 
Aligned with the National Centers of Academic Excellence in Cybersecurity (NCAE-C), the GenCyber program seeks to ignite and sustain cybersecurity interest at the K-12 level in order to build a competent, diverse, and adaptable cybersecurity workforce pipeline. In doing this, GenCyber provides awareness of college and career pathway opportunities and works with federal partners to ensure that the program continues to have a nation-wide impact on the K-12 cybersecurity education ecosystem.
Eligibility: Any academic institution (college, university, community college, or K-12 school/school district) or not-for-profit who partners with one are eligible to apply.
Please visit GenCyber for more information!
---
Cybersecurity Awareness Month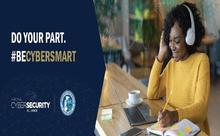 Cybersecurity Awareness Month, through the STOP. THINK. CONNECT.™ Campaign, is a public awareness effort that increases the understanding of cyber threats and empowers the public to be safer and more secure online. The effort encourages the public to view Internet safety as a shared responsibility–at home, in the workplace, and in our communities. Cybersecurity Awareness Month was launched by the National Cyber Security Alliance (NCSA) with support from the U.S. Department of Homeland Security (DHS) in October 2004 as a broad effort to help all Americans stay safer and more secure online.
See Cybersecurity & Infrastructure Security Agency (CISA) National Cybersecurity Awareness Month Resources

CISA encourages everyone to use care when consuming information. The Resilience Series highlights the importance of evaluating information sources to help individuals understand the risks from foreign influence operations on our society and democracy.
Download Real Fake and other CISA graphic Novels at Resilience Series Graphic Novels.
NICE Webinars
Third Wednesday of each month, 2-3pm ET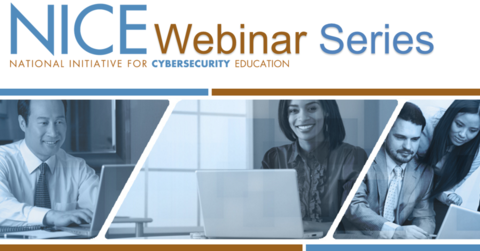 Subscribe to receive alerts about NICE Webinars
---
Learn more about events and resources in support of
Cybersecurity Career Awareness Week at nist.gov/nice/ccaw.
Cybersecurity Career Awareness Week is led by the National Initiative for Cybersecurity Education at the National Institute of Standards and Technology.