Noting that the Malcolm Baldrige National Quality Award is "the pinnacle of recognition for business and organizational excellence," Walter Copan, U.S. Undersecretary of Commerce for Standards and Technology and NIST Director, presented five U.S. organizations on April 8, 2018, with the Malcolm Baldrige National Quality Award, the nation's only presidential award for performance excellence and innovation.
The five honorees are:
"This year's recipients have put the criteria to work day in and day out to consistently produce outstanding results," said Copan. "Baldrige works, and it works for any organization committed to their customers, their employees and their mission."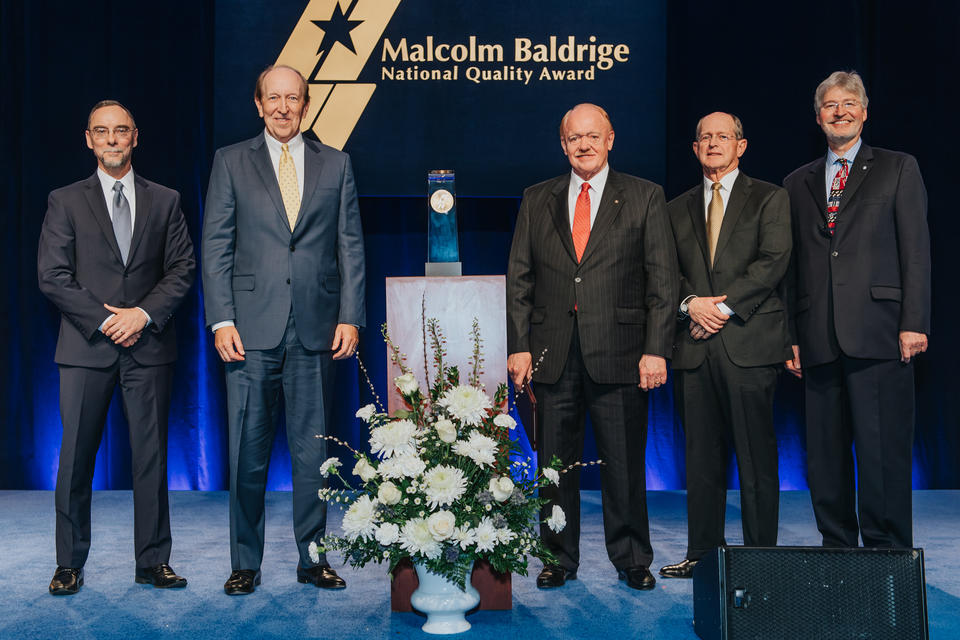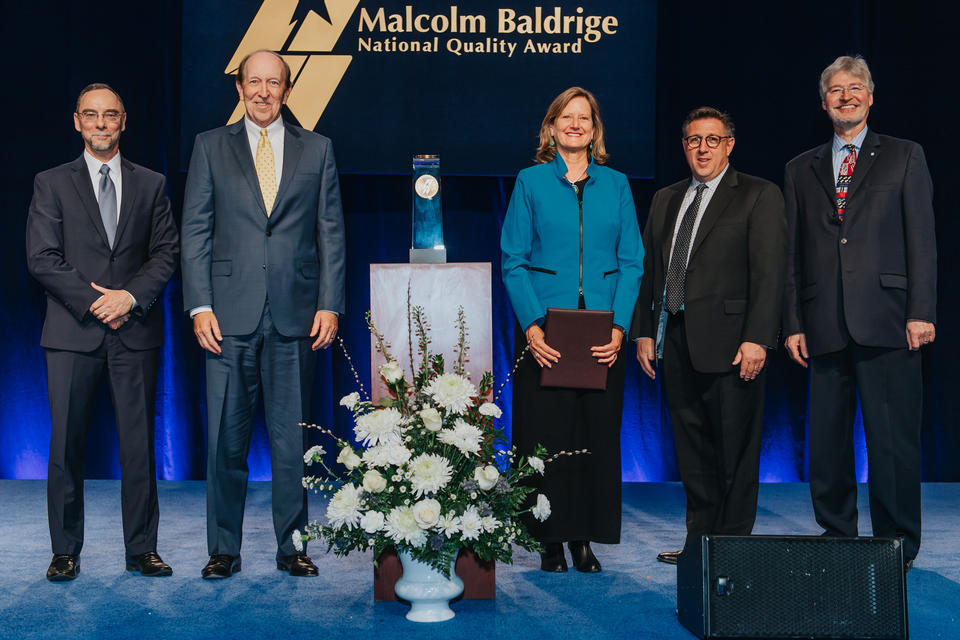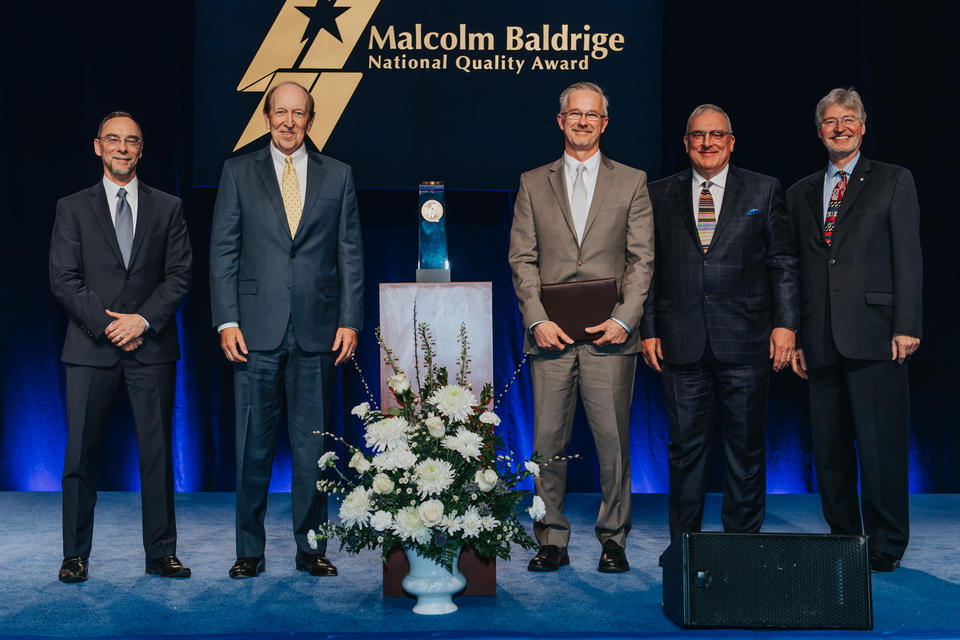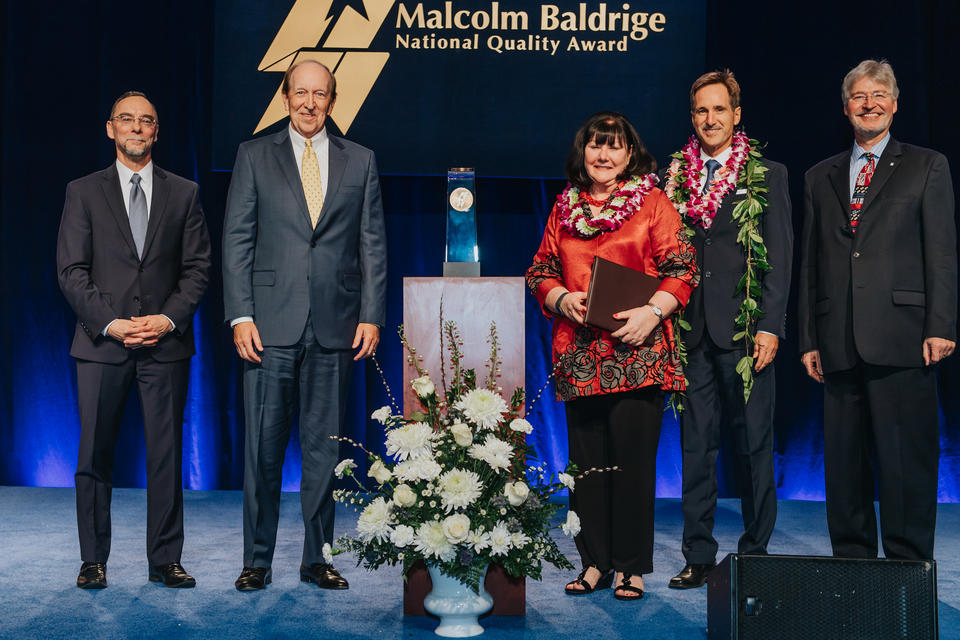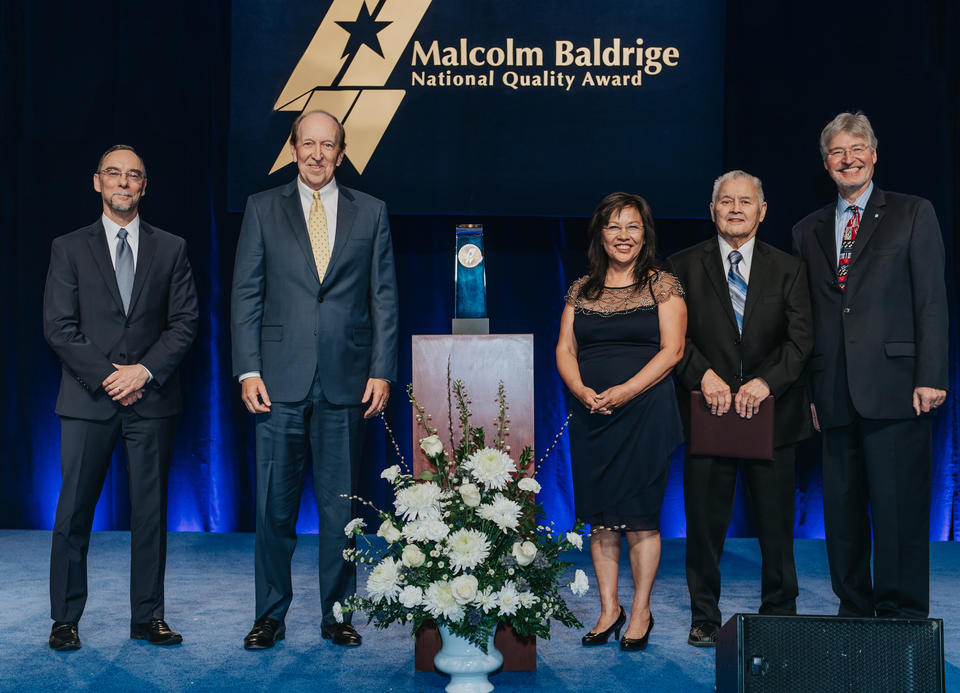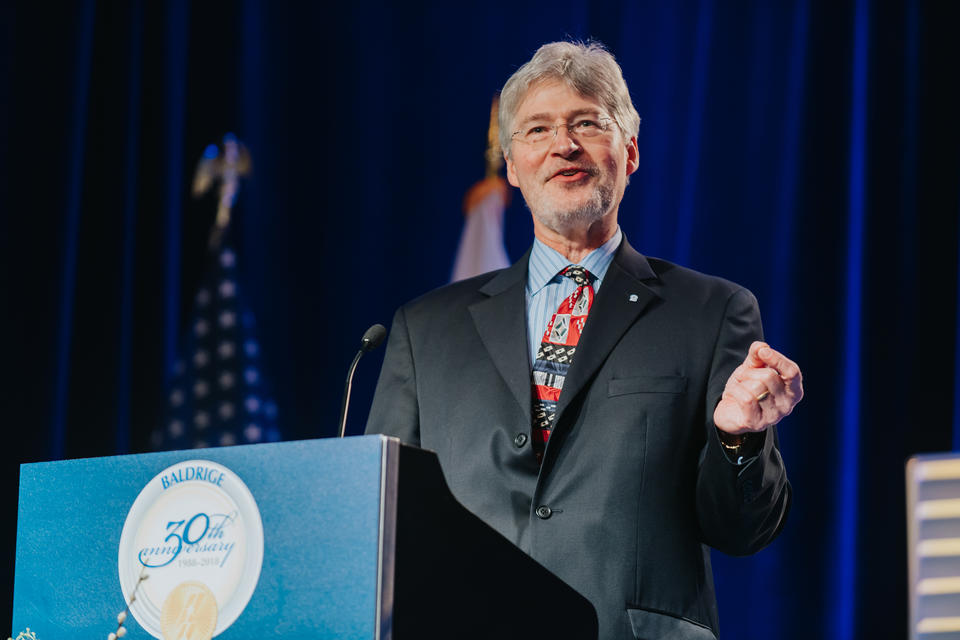 Named after Malcolm Baldrige, the 26th Secretary of Commerce, the Baldrige Award was established by Congress in 1987 to enhance the competitiveness and performance of U.S. businesses. Eligibility for the award was expanded in 1998 to include education and health care, and again in 2007 to include nonprofit organizations.
The Baldrige Performance Excellence Program, managed by the National Institute of Standards and Technology (NIST) in conjunction with the private sector, raises awareness about the importance of performance excellence in driving the U.S. and global economy; provides organizational assessments, training, tools and criteria; educates leaders in businesses, schools, health care organizations and government and nonprofit organizations; shares the best practices of national role models; and recognizes those role models with the Baldrige Award.
A recording of the live event, which occurred in Baltimore, appears on the NIST Facebook feed.