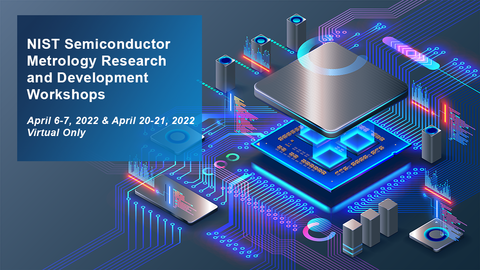 To strengthen the U.S. position in semiconductor research, development, and manufacturing, Congress authorized a set of programs known as the Creating Helpful Incentives to Produce Semiconductors for America Act (CHIPS Act) as part of the William M. (Mac) Thornberry National Defense Authorization Act (NDAA) for Fiscal Year 2021 (Pub. L. No. 116-283). These programs would help restore U.S. leadership in semiconductor manufacturing by providing incentives and encouraging investment to expand manufacturing capacity at both advanced and mature nodes. The programs would also help grow the research and innovation ecosystem for microelectronics and semiconductor research and development (R&D) in the U.S., including through infrastructure investments necessary to transition research advances more seamlessly into manufacturing.
Metrology is essential to success in semiconductor fabrication and advanced packaging. Breakthroughs in measurement science, standards, material characterization, instrumentation, testing, and manufacturing capabilities are critically needed as the industry moves to advanced nodes based on emerging 3D devices and 3D heterogeneous integration. The scope of needs spans a broad spectrum of technology readiness levels (TRLs) from pilot scale prototyping and validation to production and commercialization, addressing the challenges bridging the "valley of death" from laboratory to market. Engagement with stakeholders will be critical to understanding these needs and to focusing NIST's efforts to meet them.
Read more about other CHIPS Act Workshops at: https://www.nist.gov/semiconductors/chips-act-workshops. 
Workshop Flyer (PDF)
Agenda
Overview
NIST is convening two Semiconductor Metrology Research and Development virtual workshops to engage with stakeholders across the microelectronics innovation ecosystem to identify the optimal approaches in measurement science, standards development, and measurement services to support U.S. industry.  The first day of each workshop will be primarily informational and will begin with an overview of the CHIPS Act and a plenary speaker.  The opening session will be followed by (1) four panels of speakers on specific topic areas, and (2) a webinar on one of the CHIPS Act programs to explore in greater detail questions raised in the recently released Request for Information (RFI).   The second day will feature a series of breakout sessions to facilitate productive dialogue in the focus areas of the panels from the first day. Discussion with industry, governmental, and academic experts as part of the information gathering phase will help NIST identify and document semiconductor industry needs to inform the development of a metrology R&D plan for next generation microelectronics.  The agenda includes brief descriptions of the speaker panels and corresponding facilitated breakout sessions for each workshop.
Workshop 1: April 6 -7, 2022
Agenda & Speaker Bios  (PDF)
Workshop 2: April 20 -21, 2022
Agenda & Speaker Bios  (PDF)