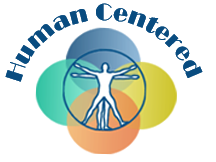 Championing the Human in Information Technology
The Visualization and Usability Group performs research to develop user-centered measurement and evaluation methods, guidelines, and standards by applying human factors, cognitive science, user-centered design, and usability principles to improve human system interaction.
Projects
Our projects deal with the human as they interact with technology. Projects include areas like usability in public safety communications research, human-centered privacy and security, biometric systems usability , standards, trust in artificial intelligence (AI), plus many other areas. Visit our Projects page or select one of the icons below to find out more about the areas we work in.
Staff
Our team brings together experts in diverse disciplines to work on projects aimed at understanding and improving the usability of information technologies. Visit our Staff page to learn more about the skills and experience that our team has.
Research Methods & Human Centered Design
Visit our Methods section to find out more about how we do our research. Visit our Human-Centered Design to learn more about the approach to interactive systems that aims to make systems usable and useful by focusing on the users, their needs and requirements, and by applying human factors/ergonomics, and usability knowledge and techniques.