Flammability Reduction Group
The Flammability Reduction Group develops, advances, and deploys measurement science to reduce fire hazard of building contents and construction materials. Carries out mission-related measurement science research and services to reduce material ignition probability, fire growth and spread, and environmental impacts; and develop codes and standards for cost-effective, fire-safe building contents and construction materials.
Staff Spotlight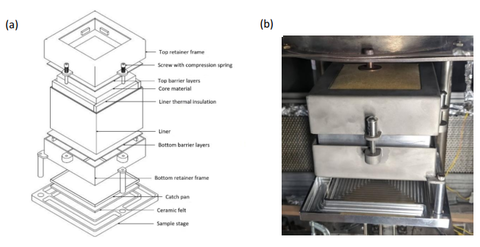 May 13, 2019
Dr. Mauro Zammarano has been selected to deliver a keynote presentation at this year's European Meeting on Fire Retardant Polymeric Materials (FRPM19). Dr. Zammarano's talk is titled, "Reduced-scale Test to Assess the Effect of Fire Barriers on The Combustion Behavior of Core Flammable Materials: An Upholstery-Material Composites Case Study."
Highlight
June 14, 2019

The Measurement and Computation of Fire Phenomena (MaCFP) Working Group of the International Association of Fire Safety Science (IAFSS) has released its  Guidelines for Participation in the 2020 MaCFP Condensed Phase Workshop.  The Guidelines were produced by the MaCFP Condensed Phase Working Group Organizing Committee, which consists of members from seven institutions working in five different countries, including Dr. Isaac Leventon of the NIST Fire Research Division. 
News and Updates
Projects and Programs
Publications
Software
Tools & Instruments