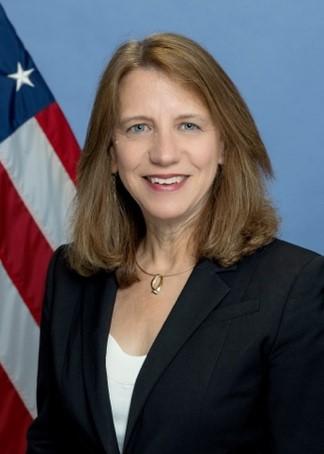 Lora Weiss, Director of CHIPS Research & Development
Dr. Lora G. Weiss is the Director of the CHIPS Research & Development (R&D) Office at the U.S. Department of Commerce's CHIPS for America program. In this role, she oversees the $11 billion CHIPS R&D portfolio, sets the vision and strategic direction of CHIPS R&D programs, and leads a team focused on analyzing external trends in semiconductor technology and manufacturing to implement new capabilities and capacity.

Weiss most recently served as senior vice president for research at The Pennsylvania State University, where she oversaw an annual research portfolio exceeding $1 billion across 12 academic colleges, seven interdisciplinary research institutes, the Applied Research Laboratory, and offices for sponsored programs, research protections, industry partnerships, technology transfer, innovation, economic development, and commercialization. She also served as president of the Penn State Research Foundation.

Prior to Penn State, Weiss spent 13 years at Georgia Tech, where most recently she served as senior vice president and director (interim) of the Georgia Tech Research Institute. Prior to Georgia Tech, Weiss spent 16 years at Penn State's Applied Research Laboratory.