(Term expires May 31, 2017)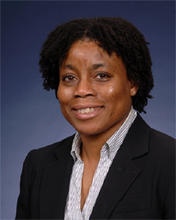 Karen Kerr is the Senior Managing Director for Advanced Manufacturing at GE Ventures, General Electric. In this role, Karen is leading a team focused on supporting the advanced manufacturing ecosystem as well as making investments and developing partnerships in this area for GE. Previously she served as Senior Director of New Ventures and Alliances at the University of Southern California (USC) Stevens Center for Innovation where she was responsible for accelerating the formation of startup companies out of university research. Before joining USC, Karen held senior business development roles at Intellectual Ventures in both the Invention Investment Fund and the Invention Development Fund. Karen has two decades of experience in venture investing and in developing technology based businesses. She is the founder of Agile Equities LLC, a venture development company specializing in emerging technology companies. She also served as a Managing Director at ARCH Venture Partners and an associate at both Patricof & Co Ventures and ARCH Development Corporation.
Karen has invested across a broad array of companies in life science, information technology, communications and semiconductors, including such companies as Amberwave Systems, Silverstorm Technologies (NASDAQ: QLGC), Teach.com (Intellinex/E&Y), Ensemble Technologies, Illumina (NASDAQ: ILMN) and Diversa (NASDAQ: VRNM).
Karen is a director of the Center for Venture Education, a member of the National Science Foundation SBIR/STTR Advisory Committee, and the National Institute of Standards and Technology Visiting Committee on Advance Technology. She serves on the Physical Sciences Division Visiting Committee at the University of Chicago and the Office of Technology Commercialization's Industrial Advisory Board at Rutgers University. Karen previously served as a director of the National Association of Seed and Venture Funds, a trustee of Bryn Mawr College, director of the Chicago Public Education Fund, a member of the Florida Technological Research and Development Authority Advisory Board, and as a senior advisor to Akoya Capital in Chicago. Karen was named by C Suite Quarterly as one of LA's Top Innovators in 2012. She was selected in 2004 to the C200 leading business women. In 2000 she was selected by Crain's Chicago Business as one of the 40 under 40 leading business professionals in Chicago.  
Karen earned a PhD in Physical Chemistry from the University of Chicago and an AB in Chemistry from Bryn Mawr College. She is a member of the Charter Class of Kauffman Fellows.