(Term expires January 29, 2023)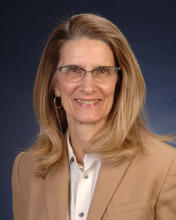 Dr. Gail Folena-Wasserman retired from AstraZeneca in 2022 where she was the global Head of Biopharmaceutical Development, with oversight of all analytical, process, formulation and drug product development including drug delivery and devices.  Her leadership covered research support, early and late-stage development, clinical manufacturing, technology transfer and life cycle management.
She joined MedImmune in 1991 as director, development, and was promoted to vice president, development, in October 1995. In 2010, she was appointed head of vaccines and biologics development. Dr. Folena-Wasserman established the Biopharmaceutical Development (BPD) function and Clinical Manufacturing Capabilities (CMC) at MedImmune. Following the MedImmune acquisition by AstraZeneca, she led the transition from three development divisions (AZ biologics, Cambridge Antibody Technology, MedImmune) to the current biopharmaceutical development organization.
Prior to joining the company, Dr. Folena-Wasserman spent nine years in natural products isolation and biopharmaceutical process development at SmithKline Beecham Pharmaceuticals. She holds four patents.
Dr. Folena-Wasserman holds a bachelor's degree in biology and chemistry from Montclair State University in New Jersey and    received a master's degree in biochemistry and a doctorate in chemistry from The Pennsylvania State University.  She received both the Outstanding Science Alumni Award and the Alumni Fellow Award from The Pennsylvania State University and was named as a 2011 PharmaVOICE 100 most inspiring leader in the life-sciences industry.