Congratulations to the top 3 finishers of the NIST PEER Prize.
First Prize: Rhonda Kivlin
The judges selected Rhonda Kivlin's entry as the overall winner; her entry proposes a three-pronged approach to incentivize increased Bayh-Dole compliance by creating a compliance wizard to guide users through reporting inventions, developing comprehensive training modules for compliance, and instituting a certification for completion of the training modules.
Rhonda Kivlin is the Intellectual Property Administrator at Northeastern University in Boston. She facilitates the protection of Northeastern's intellectual property assets through invention disclosure to patent prosecution and licensing. She manages the patent docket, working closely with inventors and outside counsel to ensure that all deadlines are met, and oversees the University's compliance with government reporting in regards to federally funded inventions.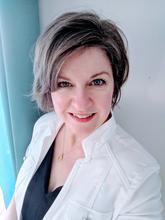 ---
Second Prize:

Nicholas LeBlanc
The judges selected Nicholas LeBlanc's entry, "Compliance Score," as the second-place prize winner for his proposal of a common metric that institutions can use to assess Bayh-Dole compliance using existing iEdison data.
Nicholas has been a team member at NC State University's Office of Research Commercialization (ORC) since 2013. He currently serves as the License Maintenance & Compliance Manager, overseeing Bayh-Dole compliance; agreement, disclosure, and patent data integrity; and reporting to both external and internal stakeholders. He is also the ORC's database administrator and is responsible for the design, implementation, and improvement of office data management procedures & automations. Nicholas received his Ph.D. in Slavic Linguistics from UNC-Chapel Hill and has experience in database management in educational, non-profit, and commercial settings.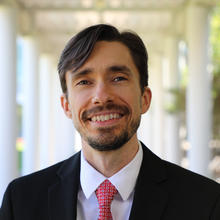 ---
Third Prize:

Nicholas LeBlanc
The judges selected Nicholas LeBlanc's entry, "TurboCompliance," as the third-place prize winner for his proposal of an online interface to streamline the Bayh-Dole reporting system.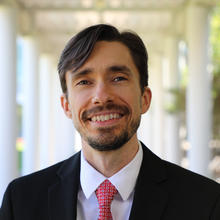 ---
 Thank you to everyone that participated across the Nation. The NIST iEdison team plans to use the winning entries to inform improvements of iEdison program management and system development.