Details
Type of Software
DigitalMicrograph plugin
Last Updated
2006
Software Author
John Bonevich 
An electron hologram is a fringe modulated image containing the amplitude and phase information of an electron transparent object. The HolograFREE routines reconstruct the amplitude and phase images allowing user control of various parameters.
Electron holography can be used to measure and observe a wide variety of electro-magnetic phenomena such as the magnetic fields in superconductors or recording media, the electric fields in pn junctions, specimen thickness, mean inner potentials of materials, dislocations, strain fields, electron microscope lens aberrations and much more.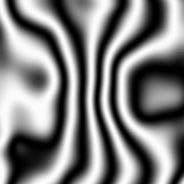 Uses
reconstructs electron holograms, corrects phase tilts, amplifies phase maps.

System/Platform Requirements
Gatan DigitalMicrograph
Microsoft Windows

Licensing Information
emailware, if you find these routines useful, please send me an email.

Download Information
Download HolograFREE. Unzip and place the gtk files in the DM PlugIns folder. Restart DM to load software.

Documentation/User Guide
Look under AboutHolograFREE... menu.

Created February 17, 2009, Updated September 21, 2016