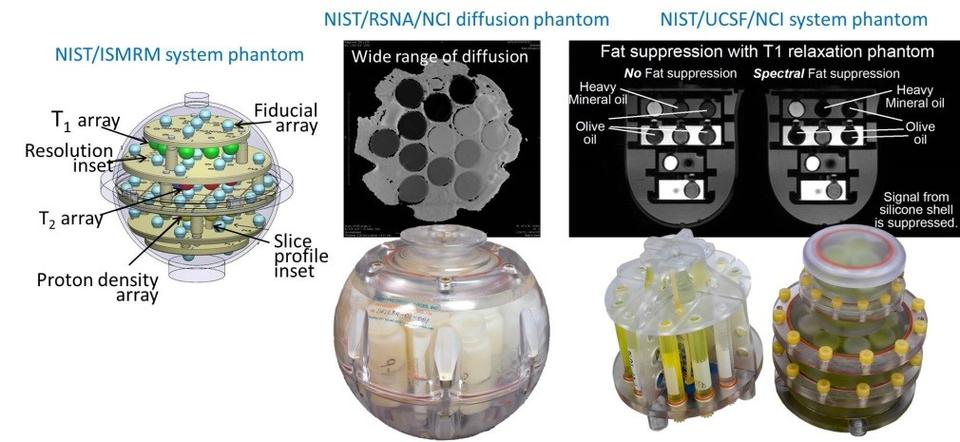 For additional information, please visit: http://collaborate.nist.gov/mriphantoms/bin/view/MriPhantoms/WebHome
Future directions may focus on multimodal imaging, techniques that use MRI as either a base or as a complimentary technique. Multimodal imaging combines information from two or more imaging modalities such as MRI, computed tomography (CT), positron emission tomography (PET), and ultrasound (US). These combined techniques such as PET-MR or MR-US have unique challenges when developing quantitative imaging protocols.
NIST has an in-house variable field preclinical scanner and access to other clinical scanners in the Boulder and Denver area. These projects involve working with collaborators from academic institutions, professional societies (ISMRM, RSNA), and possibly other federal agencies to develop the calibration structures and quantitative imaging protocols.