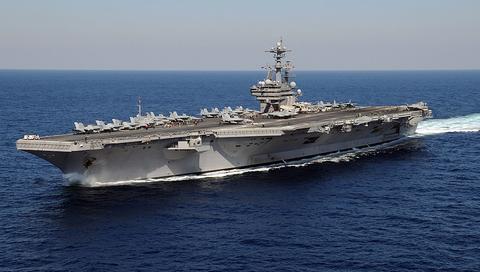 The FCC Part 96 rules establish a three-tier architecture for sharing the radiofrequency (RF) spectrum from 3550 MHz to 3700 MHz. Commercial users of the 3.5 GHz Citizens Broadband Radio Service (CBRS) band will share this spectrum with existing incumbents, including the federal government which currently operates mission-critical radiolocation services in this spectrum. 
NIST aims to enhance and innovate the wireless communication technologies, models, and algorithms currently used in the 3.5 GHz CBRS band. In addition to the research areas described below, ongoing research emphasizes on investigating machine learning and deep learning techniques for classification of radar and CBRS signals, path loss prediction, and channel estimation and cognitive receiver design.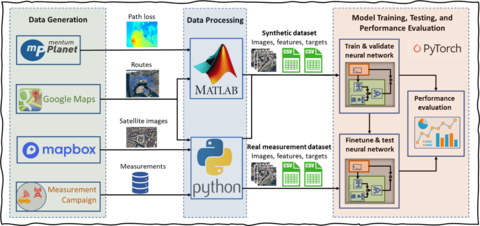 ESC Sensor Detection and Placement
NIST has designed deep learning detectors to accurately detect the presence of radar signals for commercial 3.5 GHz sensors. Known as Environmental Sensing Capability (ESC) systems, these sensors are responsible for detecting federal incumbent signals and triggering interference protection mechanisms. NIST is also creating software tools and digital waveforms that can be used by the industry and the regulator to test and certify commercial 3.5 GHz sensors. The digital waveforms are either simulated or derived from radar measurements conducted by NASCTN in the 3.5 GHz band. In addition, NIST has developed algorithms to strategically place the sensors along the coasts effectively and efficiently.
The NIST radar waveform generator software, RF dataset, and the baseline radar detectors are submitted as a use case for IEEE 1900.8 Standard. The use case describes a reference workflow for generating Radio Frequency Machine Learning (RFML) datasets. The IEEE 1900.8 standard aims to standardize the storage format of RFML datasets and the interfaces that connect stages of the RFML model training pipeline. It will also address use cases for RF signal detection, classification, and characterization as well as identification of RF emitters.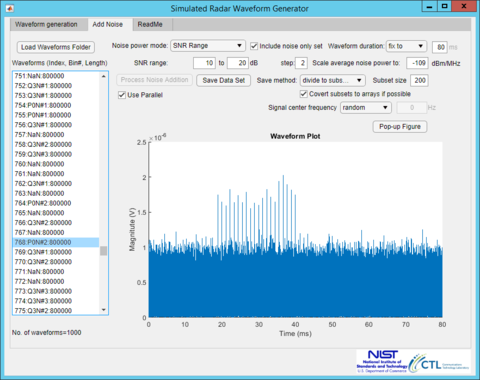 SAS Incumbent Protection
NIST has developed test procedures and reference implementations that the regulator uses to certify commercial systems mediating access to this RF band.  Among the most important functions of these commercial "Spectrum Access Systems" is interference avoidance. NIST test methods and reference software validate whether these systems meet established requirements to protect incumbents such as the U.S. Navy from harmful RF interference. Furthermore, NIST has utilized upper and lower bounds on the aggregate interference distribution to obtain deterministic results and to greatly simplify incumbent protection procedure, especially in a multi-SAS environment.
NIST test methods and reference tools are part of CBRS standards being developed by the Wireless Innovation Forum, an international group of equipment vendors, broadband service providers, government agencies, and regulators. The Forum's Spectrum Sharing Committee serves as the CBRS standards body and is comprised of 50 organizations including AT&T, CommScope, CTIA, Ericsson, Federated Wireless, Google, Nokia, Sony, Qualcomm, and Verizon. Government stakeholders include DoD, FCC, and NTIA.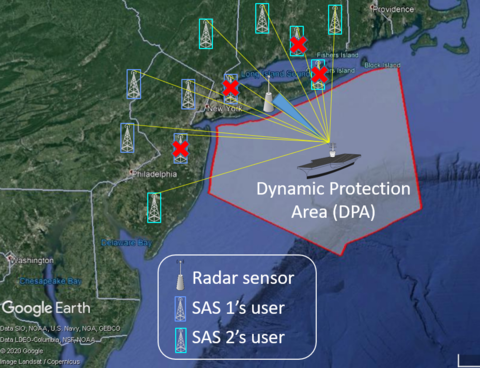 GAA Coexistence and Dynamic Spectrum Access
NIST has been engaged in the study of coexistence of the General Authorized Access (GAA) users in the CBRS band. GAA users are the lowest priority users in the CBRS band. They must make sure that they do not cause harmful interference to the higher tier users while cooperating with each other to minimize potential interference among themselves. Towards this goal, the Wireless Innovation Forum (WInnForum) has recommended three schemes to facilitate GAA-GAA coexistence. NIST has published simulation based performance studies of two of these schemes that use real terrain and land cover data of continental USA.
NIST has studied dynamic spectrum access (DSA) for secondary users to exploit white spaces in LTE system. DSA algorithms based on Survival Analysis, that maximize white space utilization while limiting the interference to the primary user below a set threshold, have been designed for LTE systems. Real world LTE spectrum occupancy data were used to validate performance of the algorithms. Analytical model of white space utilization of a DSA system has also been carried out by applying theories from survival analysis and stochastic processes. Preliminary study based on machine learning using real-world LTE data for DSA also has been performed.
PUBLICATIONS
ESC Sensor Detection and Placement
SAS Incumbent Protection
GAA Coexistence and Dynamic Spectrum Access
ASSOCIATED PRODUCTS