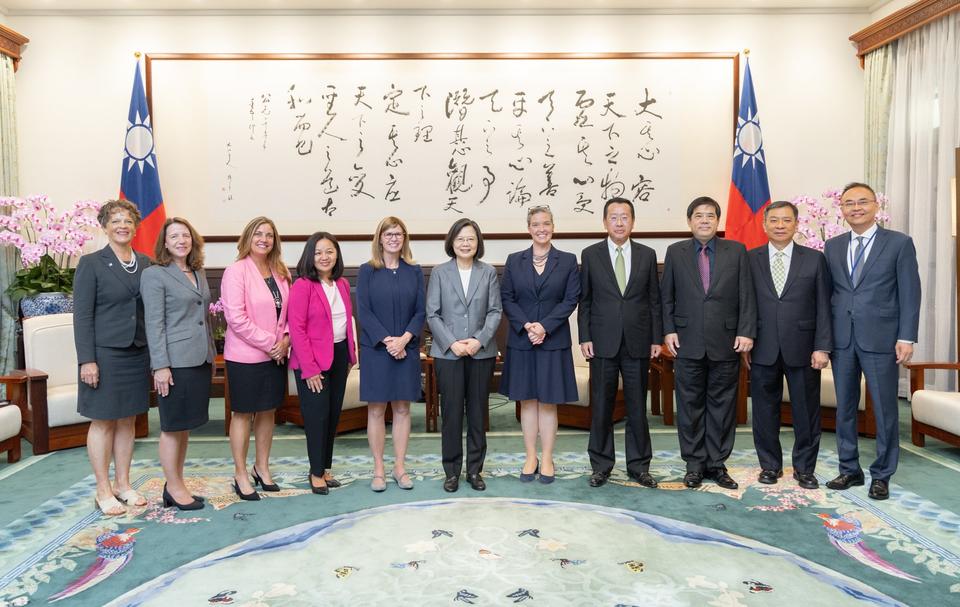 In late September 2023, National Institute of Standards and Technology (NIST) Director Laurie E. Locascio led a delegation of 13 U.S. cybersecurity companies to Taiwan as part of a U.S. Department of Commerce Cybersecurity Business Development Mission to promote two-way trade and investment between the U.S. and Taiwan.
The participating companies were ApexaiQ, Bitsight, Booz Allen Hamilton, Cloudflare, CrowdStrike, G2 Ops, Mandiant (a part of Google Cloud), Keysight Technologies, NetSecurity, Resecurity, Schweitzer Engineering Laboratories, Sealing Technologies and Tenable. In addition to exploring commercial cybersecurity sales and partnership opportunities in Taiwan, the companies interacted with industry groups and stakeholders that are promoting the adoption of cutting-edge cybersecurity products and services within their sectors, including the Financial Information Sharing and Analysis Center and the Mobility in Harmony Consortium.
Under the auspices of the American Institute in Taiwan (AIT) and the Taipei Economic and Cultural Representative Office (TECRO), Locascio also held a series of meetings with Taiwan authorities, research organizations, academic institutions and industry groups. Her visit included meetings with the Taiwan President Tsai Ing-wen; the National Science and Technology Council; the Bureau of Standards, Metrology and Inspection; the Ministry of Digital Affairs; the Ministry of Foreign Affairs; the National Security Council; the Industrial Technology Research Institute; the National Applied Research Laboratories; National Tsing Hua University; and the Taiwan Electrical and Electronics Manufacturers Association. Throughout these meetings, Locascio promoted the NIST Artificial Intelligence Risk Management Framework (AI-RMF), which was released in January of this year, and the draft NIST Cybersecurity Framework 2.0 (CSF 2.0), which was released in August and is open for public comment through Nov. 4, 2023. The draft CSF 2.0 and AI-RMF are voluntary frameworks that can help government and industry organizations secure their critical networks and infrastructure and promote the responsible use of AI technologies, respectively.  
Locascio also met with Minister of Economic Affairs (MOEA) Wang Mei-hua to reiterate support for the Technology Trade and Investment Collaboration (TTIC) framework, which is a Department of Commerce and MOEA-led commercial dialogue under the auspices of AIT and TECRO that promotes cooperation in the semiconductor, electric vehicle, next-generation telecom, renewable energy and cybersecurity sectors.