Cybersecurity Career Week
October 16-21, 2023
nist.gov/nice/ccw
Cybersecurity Career Week is a campaign to promote the discovery of cybersecurity careers and share resources that increase understanding of the multiple learning pathways that lead to those careers.
ATTEND THE INFORMATIONAL WEBINAR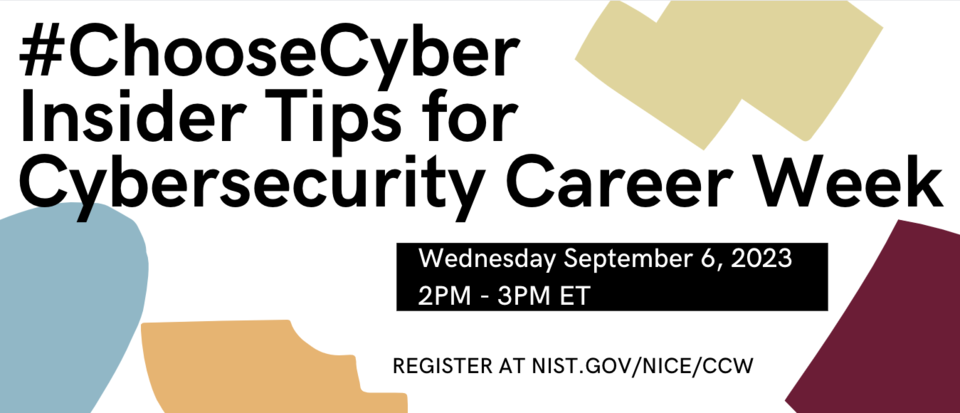 There is still time to register! Join us next week Wednesday, September 6, 2023, for an informational webinar and question and answer session about Cybersecurity Career Week. We will share topics, example activities, and advice on what you can do to prepare for and participate in Cybersecurity Career Week 2023.
BROWSE ON-DEMAND MATERIALS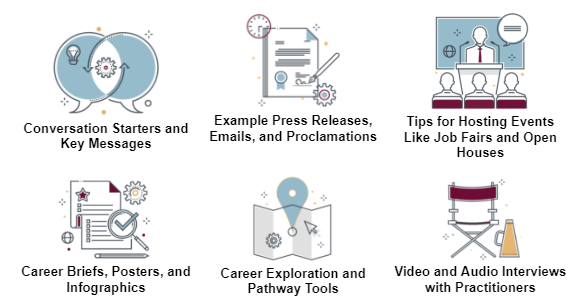 Plentiful resources are available at the click of a button on the Cybersecurity Career Week website.
DID YOU KNOW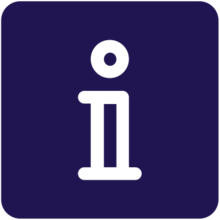 Did you know that roles in Data Analysis are among the highest in-demand cybersecurity jobs? That's right! Skills such as generating queries and reports, determining sources and characteristics of data, and even identifying hidden patterns or relationships are commonly used in these roles. Want to learn more? The NICE Framework Data Analyst Work Role has more information about typical tasks someone in this role is responsible for.
---
Cybersecurity Career Week is coordinated by NICE and supported by a community of government, academic, non-profit, and private industry stakeholders. Commercial entities, materials, and resources provided in support of Cybersecurity Career Week may be included in this email or on the nist.gov/nice/ccw web site or linked web sites. Such identification is not intended to imply recommendation or endorsement by NIST.