#ICYMI - Monthly Meeting Recap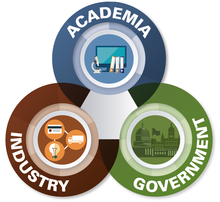 Meeting minutes from the March 22, 2023, NICE Community Coordinating Council meeting have been published. The meeting included speakers from the U.K.'s Organization for Economic Cooperation and Development (OECD) Centre for Skills, Idaho State University, and Georgetown University. 
Take a look at some key highlights from our meeting:
Standing Items
Report Roundup
Marieke Vandeweyer from the OECD Centre for Skills shared their 
Building a Skilled Cyber Security Workforce in Five Countries report. The report included data from Australia, Canada, New Zealand, the U.K., and the U.S. and provided analysis on the demand for cybersecurity professionals and common roles across all countries. 
Framework Feature
Sean McBride from Idaho State University shared how the university's Industrial Cybersecurity degree program is developing curricular guidance on industrial cybersecurity. As part of the process, the methodology of the NICE Framework is being utilized to develop task and skills statements in Operational Technology (OT). 
Research Review
Ali Crawford from Georgetown University's Cybersecurity Competitions as Educational Tools (CSET), a policy think tank, shared information about their recent report on U.S. High School Cybersecurity Competitions, which showed how competitions are being used in the classroom. 
---
Working Group and Community of Interest Updates
Project Updates
The Modernize Talent Management Working Group and Apprenticeships in Cybersecurity Community of Interest recognized outgoing and incoming new co-chairs. Thank you to Melissa Woo (Michigan State University) and Tony Bryan (CyberUp) for your leadership and service! Also, welcome to Lanita Colette (University of Arizona) and Katie Adams (Safal Partners) as incoming co-chairs!
The Promote Career Discovery Working Group is preparing for a soft launch and pilot of the Ambassador Program. A full launch is planned for this Fall. 
The NICE Framework Users Group launched a poll during the NICE Community Coordinating Council meeting and found that 80% of meeting participants who responded are currently using the NICE Framework. 
Past Meeting Presentations
Presentation about the 

Autism at Work Initiative

and the enormous impact and potential for the inclusion of neurodiverse individuals in cybersecurity.

Presentation on how artificial intelligence (AI) and machine learning (ML)  impacts the shift to skills-based hiring, career pathways, learning portability, and more efficiently connecting talent to jobs and employers.

Presentation on how the

Missouri Chamber Foundation

's grant funds were used to develop the tech and cybersecurity industry for their state through apprenticeships.

Presentation on the State and Local Cybersecurity Grant Program
(SLCGP) and the road map the program has developed for cybersecurity-based grant programs. 
Learn how to join a Working Group or Community of Interest
---
Project Progress Reports
Registration is open for the NICE Conference & Expo. Don't forget to add an optional pre-conference workshop to your registration! 
Save the dates! The NICE K12 Cybersecurity Education Conference will take place December 4-5, 2023 at the Hilton Phoenix Resort. The conference Call for Proposals will open on April 27, 2023. 
---
Learn More
Join our next meeting on April 26, 2023. 
The NICE Community Coordinating Council meets monthly to engage with public and private sector participants on cybersecurity education, training, and workforce development topics. 
Additionally, the NICE Community Coordinating Council is comprised of three Working Groups and four Communities of Interest, each with their own meeting cadence.