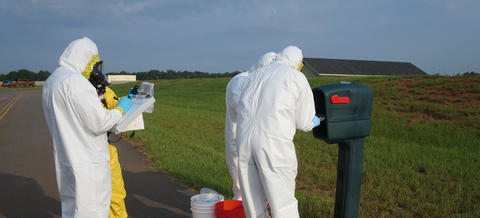 When there's an accident or an emergency such as a fire in a building or a toxic spill, first responders arrive to help people at the scene. One type of emergency involves threats from biological agents such as bacterial or viral pathogens. First responders who train for these kinds of emergencies need to do so in a safe and careful manner. To help meet their needs, researchers from the National Institute of Standards and Technology (NIST) have developed a reference material based on yeast cells.
"Suspicious powder incidents occur regularly throughout the U.S., so first responders need routine training including simulated biothreat scenarios," said NIST researcher Sandra Da Silva. "There was a need to make this training accessible while also avoiding exposure to a real pathogen. With support from the Department of Homeland Security, we came up with this yeast reference material to support local training in a safe manner."
Biothreats vary by severity and fall into one of three categories: A, B or C. Category A includes biological agents that could pose a national security risk or deliberately be released to harm people, animals, plants or other living organisms. Anthrax — a serious infectious disease caused by bacteria naturally found in soil — is one example. Categories B and C include biological threats that are of less severity but still harmful.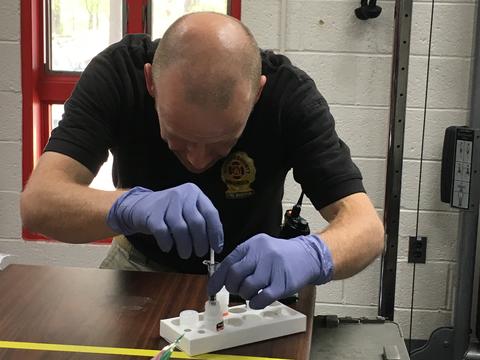 For all these biological agents, it can be a challenge to prepare in advance and train for an outbreak, and the use of a biothreat material could pose a risk to the first responders involved and the surrounding community. Instead of using the actual pathogen, responders have the option of using NIST Reference Material (RM) 8230, the new surrogate material developed by NIST researchers.
Researchers based the material on baker's yeast because it is harmless and a living biological material.   
"First responders could choose to take a biothreat agent and inactivate it, so it doesn't grow or cause disease. But it could still be unsettling for the public when they hear that a training exercise in their local area is using anthrax or smallpox, even if you try to explain that it has been inactivated and you're using it safely. Using a nonharmful material such as baker's yeast, which is used to make bread, can avoid this situation," said NIST researcher Nancy Lin. 
In addition, the use of actual biothreat agents during training has the potential to leave residual material on equipment, which can then cause a false positive in a real response situation. If some yeast cells do remain, they will not trigger a positive response in the biothreat detection assay.
But detecting baker's yeast is not a complete cakewalk. In multiple ways, yeast provides a challenge to technologies that detect genetic material similar to biothreat agents, which is what makes it a good surrogate.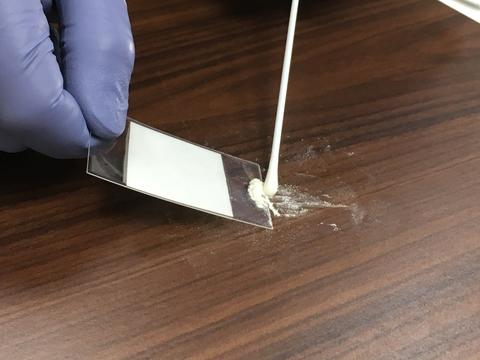 "Baker's yeast has a thick wall that is hard to crack open to extract DNA, similar to Bacillus anthracis spores (which cause anthrax). We needed something to challenge DNA extraction methods, and the idea of using yeast came from previous efforts on extracting DNA from yeast cells," said Da Silva. 
The yeast reference material is modified with genomic sequences from a deep ocean organism called Methanocaldococcus jannaschii. The organism is a type of "extremophile," meaning it's found in extremely harsh temperature and high-pressure conditions, specifically in hydrothermal vents at the bottom of the ocean. The genomic sequence was taken from NIST SRM 2374, DNA Sequence Library for External RNA Controls, which contains a series of nucleic acid sequences from the NIST-hosted External RNA Controls Consortium.
The modified yeast strain is called Saccharomyces cerevisiae NE095, and this sequence was chosen because it allows for specific detection of the yeast using nucleic acid detection technologies. This means first responders can detect this strain of yeast during training exercises without worrying about obtaining a false positive from other yeast found in the environment. 
A unit of RM 8230 consists of 12 vials of the yeast cells plus four vials of the matrix without cells. The yeast has been freeze-dried, or lyophilized, to preserve the cells. 
"The yeast is alive and surrounded by other materials to protect it during the freezing and drying processes. The four matrix-only vials contain those materials as a control. Once the yeast cells are analyzed, they're best used to set the baseline for whichever method researchers are using to quantify or detect cells," said Da Silva.
NIST researchers conducted interlaboratory studies with first responders and public health laboratories to assess the versatility of the yeast in existing field protocols. In one study, they were able to demonstrate that the material could be crushed into a powder and inserted into a typical workflow, where it remained viable and detectable using field protocols and technologies.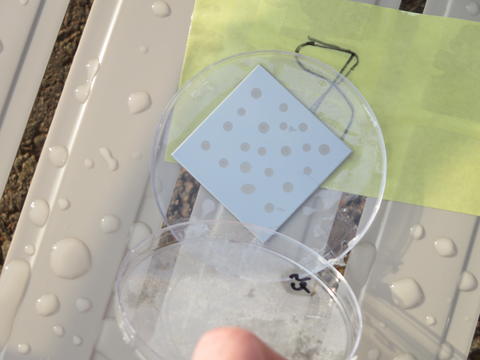 One field exercise demonstrated how the dried yeast material can be rehydrated and applied to surfaces. Those surfaces were swabbed by first responders as part of the field response, and the yeast cells were successfully detected in both mobile labs and public health laboratories. 
The reference material is not only useful to the biothreat preparedness community. For instance, the yeast cells can be used to verify performance of microbial cell counting and nucleic acid detection technologies and workflows. This is relevant to the use of microbes as medicines and for the study of microbes in the body (the microbiome). To support this work, NIST is quantifying the yeast cells using multiple measurement methods including flow cytometry, which detects and measures physical and chemical characteristics of cell populations. 
"Microbes are increasingly recognized as critical contributors in many areas of our everyday life, from the environment and climate to human and animal health, agriculture and energy. The ability to count and characterize microbes is becoming increasingly important as users seek to understand and harness microbial capabilities. We need a control material to increase confidence in microbial quantification for these types of applications. Though first responders are the initial community of users, the reference material is applicable for a broader community," said Lin. 
NIST researchers are building on the lessons learned with the yeast reference material and applying them to bacterial species, specifically in developing potential bacterial cell reference materials. Bacterial cells are typically smaller than yeast cells and more diverse in terms of their shape and tendency to aggregate, so they present new measurement challenges.
The new reference material, Saccharomyces cerevisiae NE095 for Cell Counting and DNA-based Detection (NIST RM 8230), is now available, and organizations wishing to purchase it can visit the NIST RM webpage.