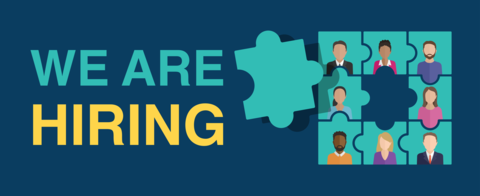 Are you interested in helping to energize, promote, and coordinate a robust community working together to advance an integrated ecosystem of cybersecurity education, training, and workforce development? Do you have experience with research, policy development and coordination, content development, stakeholder engagement, and support activities?
Consider applying for a position at the NICE Program Office! NICE is looking for someone who is eager to provide substantive programmatic contributions to NICE Workforce Framework for Cybersecurity (NICE Framework) activities.
The candidate selected will work directly with the Manager of the NICE Framework to support the planning, coordination, and promotion of NICE Framework content; identify, research, and develop targeted NICE Framework content and communications; engage with government, industry, and academic community members; and research, track, and filter NICE Framework related news, events of interest, and applications. The candidate will also coordinate NICE Framework gatherings and workshops; track progress on, contribute to, report on, and potentially lead efforts in support of NICE Framework strategic plan goals; and coordinate activities around community-contributed comments on the NICE Framework and related resources.
Apply by May 16, 2022 on USAJobs. https://www.usajobs.gov/job/650101500