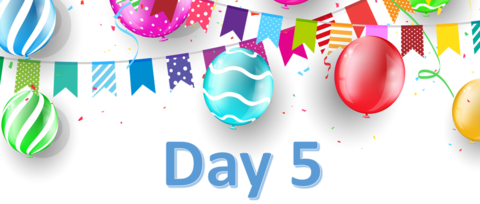 #MyCyberJob  #CyberCareerWeek
October 18-23, 2021
Happy Friday and Day 5 of Cybersecurity Career Awareness Week!
The celebration isn't over yet! It's not too late to share how you've been participating in Cybersecurity Career Awareness Week. Be sure to use hashtags #cybercareerweek and #mycyberjob.
Join in on the social media fun! Here are some examples from the community: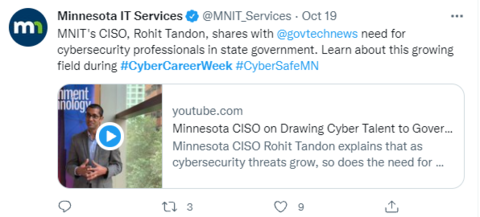 Minnesota IT Services shared on Twitter a link to a YouTube video of the state's CISO speaking about the need for cybersecurity professionals.
The Cyber Security Agency of Singapore shared a LinkedIn post about an event highlighting stories from the Community in Singapore and Australia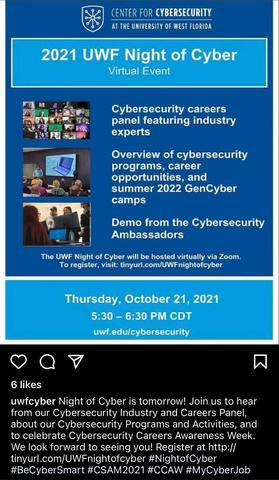 The University of West Florida Center for Cybersecurity shared a quote on Instagram from their Associate Vice President about what drew her to the cybersecurity field.
Cisco Secure shared a Facebook post with a link to their blog on empowering women in cybersecurity.
Still happening! 
Don't forget the Careers in Cybersecurity Poster Contest!
Entries close November 12, 2021
Calling all K-12 youth! Draw a picture of your idea of a Cybersecurity Superhero that shows how they secure and protect our world. The goal of the poster contest is to engage young people in learning more about careers in cybersecurity through the creation of posters. CyberHeroComics and Fortinet believes that young people know best how to craft messages and the images that will resonate with their peers.
Learn more at: https://www.cyberheroescomics.com/
---
Information and Updates
Learn more about events and resources in support of
Cybersecurity Career Awareness Week at nist.gov/nice/ccaw.
Cybersecurity Career Awareness Week is led by the National Initiative for Cybersecurity Education at the National Institute of Standards and Technology.