We invite you to participate in the annual 


Cybersecurity Career Awareness Week  
NEW NAME!

 


NEW DATES!

 


October 18

-23, 2021 
The annual Cybersecurity Career Awareness Week, brought to you by the National Initiative for Cybersecurity (NICE), is excited to announce the NEW NAME AND NEW DATES to celebrate how cybersecurity plays a vital role in global society and showcase how building a global workforce enhances each nation's security and promotes economic prosperity. We've dropped the "National" in our name to promote the need for a global cybersecurity workforce. Starting in 2021, Cybersecurity Career Awareness Week will be celebrated the third week in October!   
NICE is pleased to announce the addition of new resources added to the nist.gov/nice/ccaw website. There are resources to help you plan an event, explore cybersecurity through virtual field trips, portray what a cybersecurity practitioner does, and explain the multiple career pathways to enter into cybersecurity. 
Cybersecurity Career Awareness Week focuses local, regional, national, and now international interest to inspire, educate, and engage citizens to pursue careers in cybersecurity. Cybersecurity Career Awareness Week takes place the third week in October, during October's Cybersecurity Awareness Month. Each day of the campaign provides an opportunity to learn about the plethora of job opportunities that can be found when exploring cybersecurity as a career choice. During the week learners of all ages, educators, parents, employers, and the community participate in an international recognition of the contributions to society and innovations that cybersecurity practitioners make. 
HERE'S HOW YOU CAN GET INVOLVED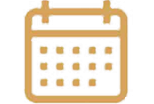 Host An Event
Showcase your commitment for promoting careers in cybersecurity by hosting an event and featuring it on our website.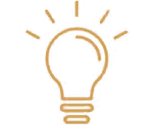 Get Inspired
Need ideas? Visit our website to learn more about key messaging and see what others are putting together this year or examples from previous years. Check out our online resources and toolkit to help promote awareness about careers in cybersecurity. 

Make It Official
nccaw [at] nist.gov (Send us) your proclamations so we can celebrate momentum and help spread the word.
Register How You Will Participate
OBJECTIVES
Use these objectives to craft your own communications to your contacts.
Cybersecurity Career Awareness Week: 
creates excitement and increases public awareness and engagement in building a strong cybersecurity workforce 

 

emphasizes the demand and opportunities in cybersecurity

 

increases awareness around the multiple career options in cybersecurity or cybersecurity-related fields

 

highlights the multiple pathways to enter the cybersecurity workforce

 

showcases efforts to increase participation of women, minorities, veterans, persons with disabilities, and other underrepresented populations in the cybersecurity workforce  
INFORMATION AND UPDATES
Help make Cybersecurity Career Awareness Week a success! Visit our website to see what tools and resources you can use to help promote the week-long effort to your connections. 
For more information, visit nist.gov/nice/ccaw.  
---
Cybersecurity Career Awareness Week is led by the National Initiative for Cybersecurity Education at the National Institute of Standards and Technology.