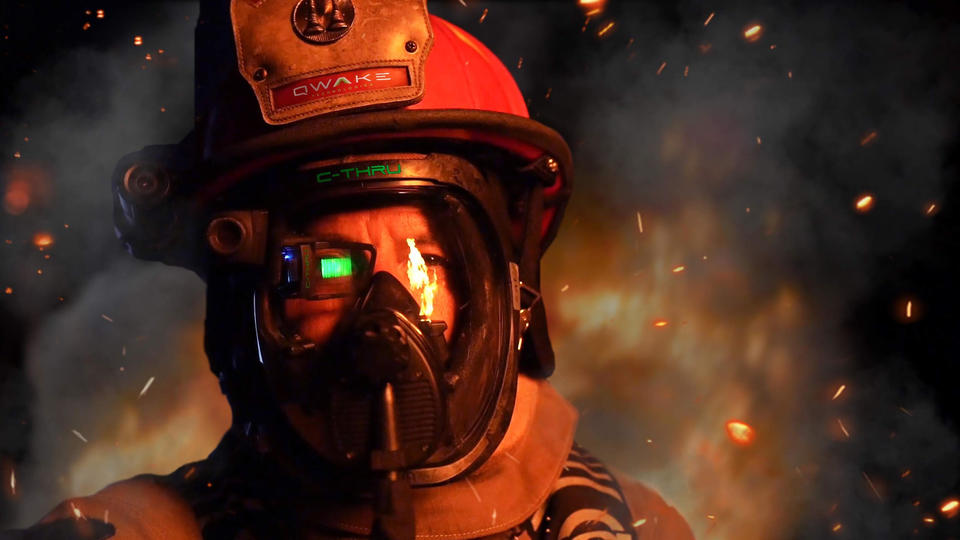 May 4th is recognized across the globe as International Firefighters' Day. This international observance was instituted in 1998 after a devastating wildfire in Linton, Australia took the lives of five firefighters in the line of duty. On this day each year, citizens around the world are invited to remember and honor the firefighters who have made the ultimate sacrifice and show their appreciation for those who continue to protect and serve their communities. 
Over the years, the NIST Public Safety Communications Research (PSCR) division has partnered with hundreds of first responders - including many firefighters - to inform the future direction of our research. PSCR serves as an objective, technical advisor to public safety agencies, represents public safety at global standards bodies meetings, and accelerates innovation by investing in research and development to transform public safety communications, technologies, and operations. Because PSCR relies on feedback from these consumers of public safety technologies to achieve the mission, it is imperative that first responders are among those invited to give their input every step of the way. 
So, in honor of International Firefighters' Day, PSCR checked in with a few of the firefighter partners we've worked with in the past to better understand the opportunities, challenges, and altruistic passion that comprises life in the fire service. The PSCR communications team spoke with Capt. Kirk McKinzie (ret.) (Cosumnes Fire Department, CA), Peter Hallenbeck (Efland Volunteer Fire Department, NC), Patrick Hagan (Houston Fire Department, TX), Andrew Jarrett (Brazos County Volunteer Fire Department, TX), and Paul Roberts (City of Boise Fire Department, ID); to offer the public a brief glimpse into what the lives of our nation's heroes are actually like. 
---
What inspired you to enter the fire service? 
Kirk McKinzie: I wanted to give back. I felt (and still feel) very grateful for what I have, and I wanted to give back to make a difference in the greater community. I started fire service training in 1988 and I am grateful to have served nearly 32 years. I am continually a student of public safety - we're never done learning. 
Patrick Hagan: Originally, I started considering a job in public safety because my friend brought up that I was always the person that ran to a problem to mitigate it. He asked me if I'd ever thought about being a police officer. So, I started investigating public safety positions and found that the fire service was a good fit for me. 
Paul Roberts: For most folks in the fire service, police, and EMS, it's not just a job. It's an internal passion, an internal drive. They are often not involved in the career for the money or the retirement of the benefits - it's really a desire - a passion to risk a lot to save a lot. 
What does a day in the life look like for you?
Paul Roberts: It is rarely routine. Some of the daily operations are routine like checking our apparatus and regular training. But, every day is a little bit different, especially when you consider the calls. Every call is unique and you need to be able to adapt.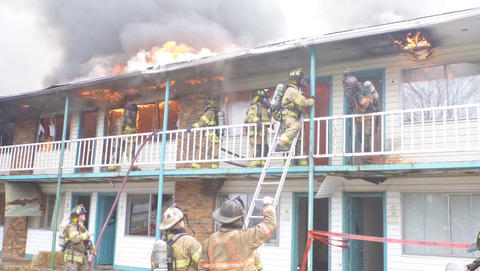 What is a common misconception you often hear about firefighting?
Kirk McKinzie: One misconception is that we have the most modern technology available and that we have the budget and staff to afford rapid technology upgrades. The world's fire service needs support to enable innovative, iterative improvements and rapid progress to advance first responder communication technology; it is critically important. 
Peter Hallenbeck: A common misconception that I think a lot of people have is that everybody sits around and waits for something to happen. I think the public has a hard time understanding the resource allocation and the personal time that people give to the fire department to be ready for when the worst happens. 
Paul Roberts: I think that what the community may not understand is the cost that comes along with having a "state of the art" fire department. In the 80s, a fire truck cost around $200K, and a ladder truck cost half a million dollars. Today, a fire truck is half a million dollars and a ladder truck is north of a million dollars. 
What is the most challenging part of your job?
Peter Hallenbeck: The stress, the trauma, the things you can never unsee. I think in volunteer departments there is a higher probability of knowing the people involved in medical and accidents so there can be more emotional stress. You'll have a greater feeling of connectivity to your patients and the people you serve than you might in a city where you don't have as high of a probability of knowing who everyone is, which helps you distance yourself from what's going on in the incident.
Andrew Jarrett: The most challenging part, especially as a volunteer, is work-life balance. With paid guys, there's a shift - there's a time that they're on and a time that they're off. 
Patrick Hagan: It is very difficult to justify the time away from your family, the dangers that we face, the lifelong exposure to carcinogens and it's a financial challenge to be in the fire service altogether whether you're talking about the station or your take-home pay.
What is the best part of your job? 
Kirk McKinzie: I've been in about 7,000 living rooms; I've met 20,000 citizens. I've seen a slice of America. I've had the unfortunate privilege of consoling people on their worst days and gratefully had the chance (with exceptional teammates) to witness successful resuscitations of lives and bringing in new-life.
Peter Hallenbeck: I think every firefighter enjoys the excitement of the call. Let's face it, it's just fun to go somewhere with lights and sirens blazing. 
Andrew Jarrett: The best part is that you get to do something that helps people, and you get to have measurable impact.
What is your hope for the future generation of firefighters? 
Kirk McKinzie: The future firefighter will be enabled with more than two-way voice communication - they'll be enabled with the internet of things, artificial intelligence, spatial computing, virtual, mixed, and augmented reality, computer vision; they'll be "iron firefighters". 
Peter Hallenbeck: I hope to get more young people involved; the key is to show people that if they dedicate their lives to helping other people, that they will not have to worry about being forgotten and left behind. They should be taken care of. 
Paul Roberts: I would encourage our new and upcoming firefighters to continue to adapt to the changes - to consume or learn new technologies that enhance their capabilities, enhance their margin of safety, and provide better outcomes for communities. 
---
The team at PSCR would like to extend our sincere gratitude to Capt. Kirk, Peter, Andrew, Patrick, and Paul for their passion and service, and also for allowing us to shed a light on life in the fire service to our readers. They each enriched us with amazing stories and details, and we remain humbled by their generosity. Look for follow up stories similar to this one in future PSCR articles. 
In honor of this international observance, the firefighters we spoke with would like to dedicate this article to: Rich Ibarra (Cosumnes Fire Department), Jeffrey Newton Holden (Orange Rural Fire Department), Lieutenant Eric Wallace, Lieutenant Greg Pickard, all firefighters who responded on 9/11, and every individual that works in public safety. 
 * Certain commercial entities, equipment, or materials may be identified in this article, such identification is not intended to imply recommendation or endorsement by the National Institute of Standards and Technology, nor is it intended to imply that the entities, materials, or equipment are necessarily the best available for the purpose.