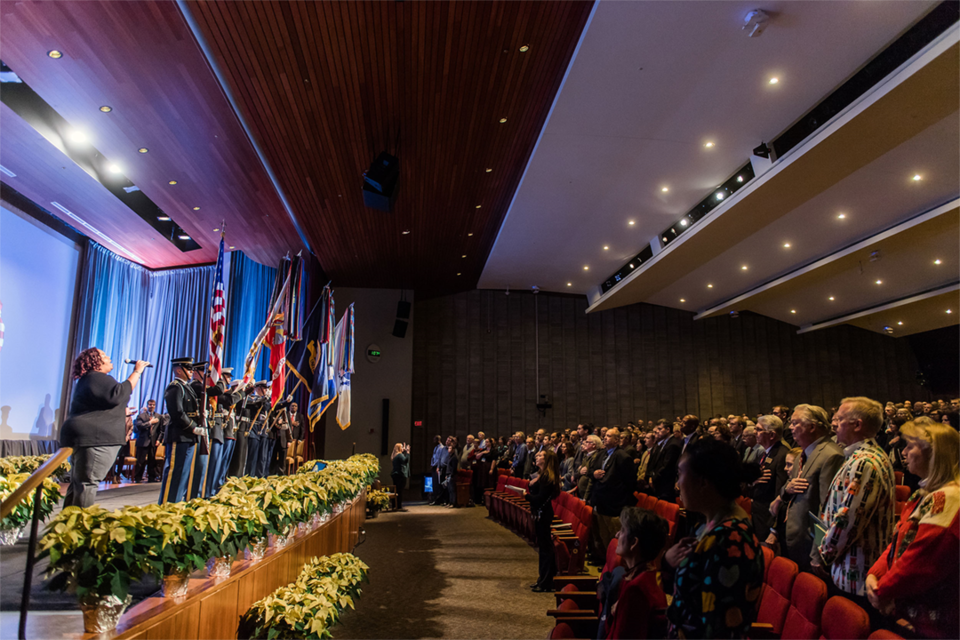 GAITHERSBURG, Md. — More than 200 staff at the U.S. Department of Commerce's National Institute of Standards and Technology (NIST) were honored last week for their work supporting U.S. innovation and industrial competitiveness. 
"When I think about the things you've achieved, I feel both very proud and deeply honored to be your director," Under Secretary of Commerce for Standards and Technology Walter G. Copan told the crowd assembled for the event. "I am also thrilled that we are celebrating the power of mentorship for NIST, building our culture of inclusivity and the empowerment of our people."  
The event was held at NIST's Gaithersburg, Maryland, and Boulder, Colorado, campuses and livestreamed to additional NIST staff in Charleston, South Carolina.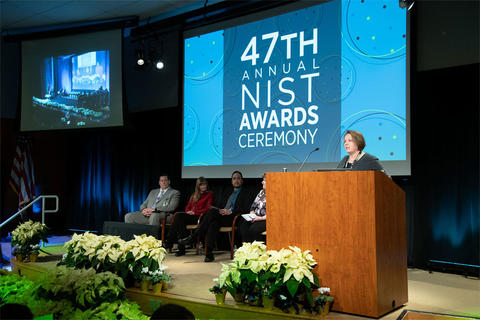 Awardee achievements spanned a wide variety of scientific research and engineering fields and included the creation of the world's first network of ultra-accurate optical atomic clocks and advances in the search for dark matter. There were also awards given for improvements to the assessments of the toxicity of nanomaterials, and for enhancements to microscopes that can improve diagnoses and the development of therapeutic drugs. 
Several staff members were honored for protecting and preparing first responders by developing performance tests to evaluate emergency response robots. Others were recognized for improving data security in cloud computing.
In his remarks, Copan noted the work done in 2019 on the preservation of priceless documents and artifacts such as the Emancipation Proclamation and the bullets used to assassinate President John F. Kennedy.
Copan also highlighted staff achievements that improved NIST facilities, helped better manage NIST operations, enhanced collaboration inside and outside of NIST, and fostered mentoring and leadership at the scientific research agency. 
"Oh, and by the way, you also led the world in the most significant change ever to our entire planet's measurement system through the redefinition of the International System of Units," said Copan with a chuckle. That work earned NIST a special Gold Medal from the Department of Commerce.
Details about the awards and winners can be found on the NIST website (click on the photos for the award citations).