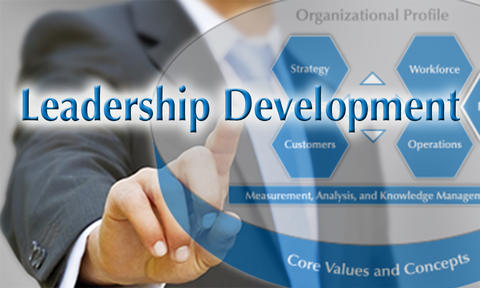 The Baldrige Performance Excellence Program is seeking qualified candidates for the 2020 Baldrige Executive Fellows Program, a one-year, nationally ranked leadership development experience designed to facilitate dialogue on all aspects of leadership and how it relates to a visionary focus, strategy, operational excellence, customer and employee engagement, and sustainability. The program is for C-suite-level executives or accomplished leaders who report to the most senior leader in their organizations.
During the year-long program, Fellows develop relationships with and learn from Baldrige Award recipient senior executives and each other, and they complete capstone projects of strategic significance to their own organizations. They also learn the Baldrige Excellence Framework through the lens of leadership. The Fellows program has transformed how leaders use the Baldrige framework and its Criteria to innovate and strengthen their organizations' performance. 
Within a safe and confidential environment, Fellows have a unique opportunity to compare the perspectives of executives across sectors, share honest advice on leadership challenges, and use the insights gained to address a strategic challenge or opportunity within their own organizations. We encourage you to  learn more about how the Baldrige Executive Fellows Program can help you take your organization to the next level.
---
What Executive Fellows Are Saying
walk the talk
Jo Ann Jenkins, Chief Executive Officer, AARP Inc.
__________________________________
I was able to establish invaluable connections and garner insights into how other leading organizations are developing and implementing innovative, effective strategies in support of operational excellence and leadership development. A significant insight is that the leadership and senior management must  model its organization's mission consistently, with passion and enthusiasm. They must truly "walk the talk"
—
particularly during times of change.
---
You can learn about the personal experiences and capstone projects of Baldrige Executive Fellows who have participated in the program by reading interviews on the website. Please feel free to share this announcement with executives who you feel could benefit from their own professional development in a peer-learning environment.
The application deadline is December 13, 2019 (selection decisions will be made in January 2020).
For information on how to apply to be an Fellow, go to Baldrige Executive Fellows Program.