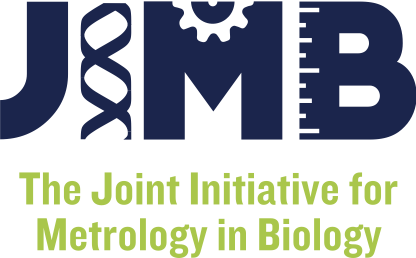 The Joint Institute for Metrology in Biology (JIMB), founded by the National Institute of Standards and Technology (NIST) and Stanford University in 2014, is now a part of SLAC National Accelerator Laboratory, a Department of Energy (DOE) National Lab. 
JIMB was established to expand NIST's portfolio of projects that contribute rigor and innovation to biological measurements. Now that scientists can sequence genomes and manipulate DNA, they can intervene in disease processes and engineer living matter to make new materials. Scaling up innovations based on molecular and cellular biology requires precise measurements and specifications, but measuring the dynamic processes of biology is especially difficult. For biology to become a reliable way to make products and therapies, the field needs quantitative, more reproducible measurements and tools. NIST, including its strategic partners at JIMB, develops foundational measurements of and reference materials for molecular and cellular biology, and provides validated data to give the biotech community confidence in their results.
"The goal is to make our amazing measurement capabilities more reliable, informative, and trustworthy so scientists can share their results with more confidence and make faster progress," says SLAC's Marc Salit, JIMB's co-founder and director.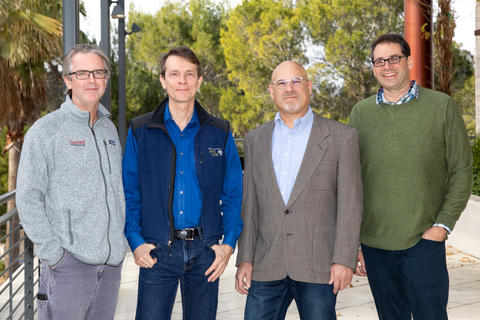 JIMB brings together NIST's culture and leadership in measurement science with SLAC resources and Silicon Valley entrepreneurs, whose needs help guide JIMB's work. JIMB will continue to collaborate with industry, academia, and other government agencies in this emerging area of metrology. 
"This partnership with SLAC, Stanford, and industry through JIMB will bolster NIST's biotechnology programs. The confluence of talent, creativity, and capabilities creates opportunities for developing ground-breaking measurement capabilities that will advance this rapidly changing technology area critical to the nation's future," says Eric Lin, director of the Material Measurement Laboratory at NIST. 
Examples of JIMB's work include critical benchmarking tools to establish next-generation DNA sequencers as tools for clinical decision making and a reference material for messenger RNA, a tell-tale for which genes are switched on giving rise to biological function. The RNA reference material means labs can check the technical performance of their equipment, giving them confidence that they have reproducible measurements of the activity of genes. 
In addition, JIMB is operating a training program at Stanford focused on measurement science for biology, and is reaching out to commercial partners to explore measurement science and translation of new tools to industry. NIST is funding JIMB through a five-year interagency agreement with DOE.
"JIMB represents an exciting opportunity for SLAC to partner with NIST," says Kelly Gaffney, former director of the Stanford Synchrotron Radiation Lightsource (SSRL) at SLAC. "Analytical methodology and measurement is at the heart of SSRL's mission making NIST a natural partner. We also look forward to using JIMB's activity to broaden our interactions with industry."
JIMB expands NIST's portfolio of programs that develop practical measurement tools to support development of biotechnology products and reliable biomanufacturing processes. NIST promotes U.S. innovation and industrial competitiveness by advancing measurement science, standards and technology in ways that enhance economic security and improve our quality of life. NIST is a non-regulatory agency of the U.S. Department of Commerce. To learn more about NIST, visit www.nist.gov.
SLAC is a multi-program laboratory exploring frontier questions in photon science, astrophysics, particle physics and accelerator research. Located in Menlo Park, Calif., SLAC is operated by Stanford University for the U.S. Department of Energy's Office of Science. 
SLAC National Accelerator Laboratory is supported by the Office of Science of the U.S. Department of Energy. The Office of Science is the single largest supporter of basic research in the physical sciences in the United States, and is working to address some of the most pressing challenges of our time.