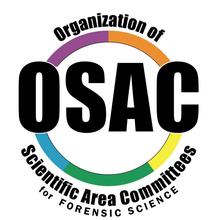 The Organization of Scientific Area Committees for Forensic Science (OSAC) has approved three new standards for inclusion on the OSAC Registry. This registry serves as a trusted repository of high-quality, science-based standards and guidelines for forensic practice.
OSAC, which is administered by the National Institute of Standards and Technology (NIST), is working to strengthen forensic science by facilitating the development of discipline-specific, science-based standards and guidelines for a broad array of forensic disciplines. To be posted to the OSAC Registry, standards and guidelines must have been developed using a consensus-based process and must pass a review of technical merit by forensic scientists, academic researchers, statisticians, and measurement scientists.
The three recently approved standards are: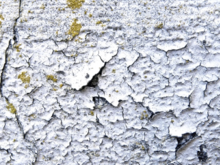 ASTM E1610-18: Standard Guide for Forensic Paint Analysis and Comparison. This guide is intended for forensic examination of paints and coatings.

Diana Wright, Chair of the Materials (Trace) Subcommittee, explains that "E1610 was originally created through SWGMAT as a consensus document with the goal of providing a consistent approach to forensic paint analysis through evaluation, selection, and application of tests that would maximize characterization and discrimination of paint evidence. The 2018 update includes revisions by OSAC's Materials/Trace Subcommittee that support the implementation of an analytical scheme that is considered reasonable regardless of the size of the laboratory or the number of paint cases it receives each year."
ASTM E2937-18: Standard Guide for Using Infrared Spectroscopy in Forensic Paint Examinations. This guide applies to the forensic Infrared Spectroscopy (IR) analysis of paints and coatings and is intended to supplement information presented in ASTM E1610-18.

According to Diana Wright, Chair of the Materials (Trace) Subcommittee, "E2937-18 was updated to ensure that regardless of the type of IR equipment available to the analyst, appropriate guidance is included in this guide to ensure that quality results for forensic paint analysis can be obtained using IR spectroscopy."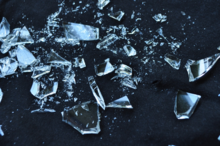 ASTM E2927-16: Standard Test Method for Determination of Trace Elements in Soda-Lime Glass Samples Using Laser Ablation Inductively Coupled Plasma Mass Spectrometry for Forensic Comparisons. This test method covers a procedure for the quantitative elemental analysis of seventeen elements using Laser Ablation Inductively Coupled Plasma Mass Spectrometry (LA-ICP-MS) for the forensic comparison of glass fragments. The covered elements are lithium, magnesium, aluminum, potassium, calcium, iron, titanium, manganese, rubidium, strontium, zirconium, barium, lanthanum, cerium, neodymium, hafnium, and lead.

"E2927-16 is considered as the "Gold Standard" for the quantitative elemental analysis and comparison of seventeen different elements in soda-lime glass for forensic purposes leading to high discrimination among different sources of glasses," says Chair of the Chemistry/Instrumental Analysis Scientific Area Committee, Jose Almirall, Ph.D.
The goal of OSAC and its 550-plus members is to facilitate the development of science-based standards for 25 forensic science disciplines and to promote their widespread adoption.

For more information about OSAC, and to be notified of upcoming public comment periods, please sign up to receive our quarterly newsletter.