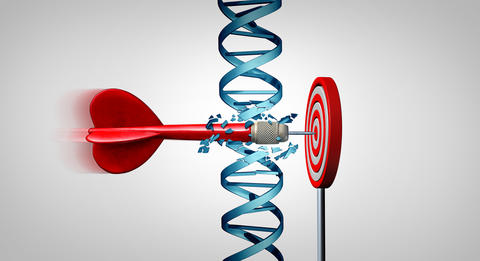 A workshop to take place April 23-24, 2018 on the NIST campus in Gaithersburg, Maryland will explore the measurement and standards needs of stakeholders across industry, academia, government, and others interested in using genome editing, particularly for the development of medical therapies. Registration closes on April 16, 2018.
New techniques make it possible to alter the DNA of living cells at specific locations in the genetic code. For example, a patient's own cells might be altered to produce a missing protein, thereby treating a disease, or a bacteria might be altered to produce a commodity like fuel. Members of the genome editing field have asked for tools to help them assess the results of their genome editing efforts.
 
NIST and the U.S. Food and Drug Administration, long-time collaborators on projects that address regulatory and measurement challenges for regenerative medicine products and other therapies, are co-conveners of the workshop, which is open to the public. The workshop outcomes will help clarify the field's regulatory needs and challenges and inform the efforts of the recently launched NIST Genome Editing Consortium.
NIST, the nation's reference lab for biological measurements, launched the Genome Editing Consortium in January 2018 to develop measurements and standards to increase confidence in the use of these techniques for health care, agriculture, chemical production, and other fields of national importance. 
The NIST Genome Editing Consortium works with the community in a pre-competitive arena to develop the measurement tools that will advance the whole field, helping to mature genome editing technology into a reliable manufacturing process. 
The consortium's three working groups 
develop tools to qualify assays used to determine if a genome was edited in the correct location 
standardize data reporting and analysis
identify terms and definitions to form a genome editing community lexicon
Members of the NIST Genome Editing Consortium
benefit from sharing pre-competitive knowledge and needs with similar organizations
participate in development of experimental guidelines and terminology
have access to tools developed by the consortium ahead of public release
have representation on the steering committee that plans the consortium's technical research
A Notice in the Federal Register invites new members to the consortium. No proprietary information will be shared as part of the consortium.