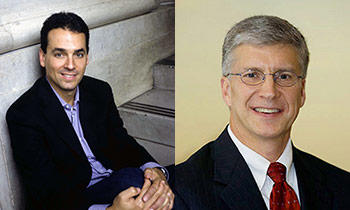 Knowledge and insights from current and past winners of the Malcolm Baldrige National Quality Award, the nation's highest honor for performance excellence and innovation, await those who attend the 28th annual Quest for Excellence® conference, April 3-6, 2016, in Baltimore, Md. The conference will feature more than 40 management sessions detailing performance improvement strategies and best practices for all organizations, and be highlighted by keynote addresses from two distinguished management experts.
Conference registrants are invited to attend a ceremony and reception on Sunday evening, April 3, honoring the 2015 Baldrige Award recipients (listed with their category):
Additionally, registrants have the option to participate during the day on April 3 in pre-conference workshops for beginner and intermediate users of the Baldrige Excellence Framework. The framework is built upon the Baldrige Criteria for Performance Excellence, which address seven areas: leadership; strategy; customers; measurement, analysis and knowledge management; workforce; operations; and results.
The first keynote will be given on Tuesday, April 5, by John R. Heer Jr., former president and CEO of North Mississippi Health Services in Tupelo, Miss. With more than 30 years of service in hospital management leadership positions, Heer is the only leader to serve as CEO of three Baldrige Award recipient organizations: North Mississippi Medical Center and North Mississippi Health System, and Baptist Hospital, Inc. Also during the Quest for Excellence conference, Heer will be honored with the 2016 Harry S. Hertz Leadership Award from the Foundation for the Malcolm Baldrige National Quality Award. Named after the Director Emeritus of the Baldrige Performance Excellence Program, the award recognizes individuals who demonstrate exemplary behaviors consistent with Baldrige core values.
The second keynote, on Wednesday, April 6, will feature Daniel Pink, noted author of five provocative books about the changing world of work, including best sellers A Whole New Mind and Drive. Currently, Pink hosts "Crowd Control," a series on National Geographic Television that takes problems and creates solutions using unique design, technology and behavioral science principles. His address will include insights from his latest book, To Sell Is Human: The Surprising Truth About Moving Others. Pink's articles on business and technology have appeared in many publications, including The New York Times, Harvard Business Review, Fast Company and Wired. He has provided analysis of business trends on CNN, CNBC, ABC, NPR and other networks in the U.S. and abroad. He also advises both Fortune 100 companies and startups on recruiting, innovation and work practices.
Sign up for the Quest for Excellence® conference by March 7, 2016, for a discounted registration fee. For more about the Baldrige Performance Excellence Program, call (301) 975-2036 or e-mail baldrige [at] nist.gov.