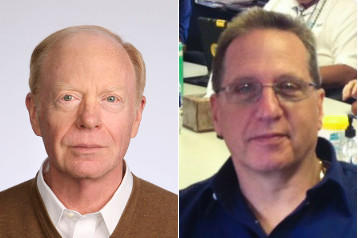 The National Institute of Standards and Technology (NIST) has named experts in business continuity planning and the post-disaster recovery of telecommunication networks to serve as NIST Disaster Resilience Fellows.
George B. Huff Jr., founder and director of The Continuity Project, Alexandria, Va., and Steve Poupos, AT&T's director of technology operations, will assist NIST as it finalizes its Community Resilience Planning Guide for Buildings and Infrastructure. They also will contribute to follow-on efforts to support U.S. counties, cities and towns in implementing the guide.
Issued in April, 2015, as a draft for public review, the planning guide lays out a flexible approach that communities can adapt and use to set priorities, allocate resources, and take actions that will help them to withstand and bounce back from the shocks and stresses of extreme weather and other hazards. NIST plans to issue the initial version in September, 2015. The guide will be updated periodically.
Huff and Poupos join nine NIST Disaster Resilience Fellows named in October 2014. The two are recognized leaders in their fields and will complement the knowledge and skills of NIST researchers as they carry out a multifaceted program to assist communities and public and private stakeholders in cost-effectively strengthening local community resilience. 
Poupos has extensive experience with communications networks, business continuity, disaster recovery and emergency management. He has led AT&T's Network Disaster Recovery and Emergency Management Organization during recovery from Hurricanes Sandy and Irene and many other hazard events.
As the head of The Continuity Project, Huff advises businesses and other organizations on emergency preparedness and response, business continuity management, and information technology security. Previously, he served as attorney-advisor to the Office of Security and Facilities/Judiciary Emergency Preparedness Office of the Administrative Office of the U.S. Courts. Huff participates in developing business continuity standards in the International Organization of Standards (ISO) and other bodies.