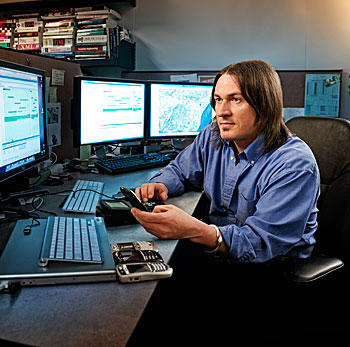 Digital evidence, one of the fastest growing areas of forensic science, will now have its own subcommittee in the National Institute of Standards and Technology (NIST)-administered Organization of Scientific Area Committees (OSAC). NIST is establishing the OSAC to identify and develop national standards and guidelines for forensic science practitioners to strengthen forensic science in the United States.
Forensic science practitioners, academic researchers and others with expertise in digital evidence are encouraged to apply for one of up to 20 voting positions on the new Digital Evidence Subcommittee by Sept. 30, 2014. Those who previously applied for membership on other subcommittees should reapply if they wish to be considered for the Digital Evidence Subcommittee.

The OSAC's Forensic Science Standards Board agreed to add digital evidence as a subcommittee under the IT/Multimedia Scientific Area Committee in a teleconference with NIST staff on Sept. 3. NIST recently finalized membership of all five scientific area committees—IT/Multimedia, Biology/DNA, Chemistry/Instrumental Analysis, Crime Scene/Death Investigation and Physics/Pattern.
National Commission on Forensic Science co-chairs James Cole, U.S. deputy attorney general, and Willie May, acting director of NIST, announced their support for the proposed new subcommittee at the commission's Aug. 26 and 27 meeting in Washington, D.C. The commission was established in 2013 to provide recommendations and advice to the Department of Justice, and it will take into consideration the work of the OSAC.
Digital evidence also will be a priority for the NIST-sponsored Forensic Science Center of Excellence, which will be dedicated to collaborative, interdisciplinary research. NIST is accepting applications from accredited institutions of higher education and nonprofit organizations through Dec. 11. 2014.
To learn more about OSAC and NIST forensic science research and to sign up to receive NIST forensic science news updates, visit www.nist.gov/forensics. The OSAC application form for serving on subcommittees is available online.